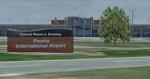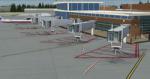 57.26Mb (198 downloads)
FSX, KPIA - General Downing - Peoria International Airport , Peoria, Illinois, USA, photo real Scenery. This Photo Real scenery is a complete rebuild for the FSX Default KPIA airport using the latest version of ADE, SBuilderX scenery design tool, & Google SketchUp. This scenery includes completely rebuilt terminal buildings, FedEx Hub buildings, national guard buildings, realistic area Google Earth buildings, night lighting, and photo real ground textures that give the airport a more realistic feeling. I constructed this scenery using some FSX textures and imported Google Earth Buildings via Google SketchUp. The runways and airport aprons are aligned to match Google & Yahoo satellite imagery. By Glenn Johnson
Posted May 11, 2019 05:01 by mlietz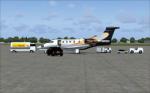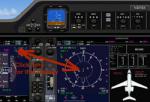 10.34Mb (275 downloads)
FSX Embraer Phenom 300E AGS V2L, registration PP-XVE. New Animated Ground Servicing. New landing / taxi soft light beams. New 2D panel. (No VC). Interior animations ( Shift+E+2 ). Model design and paint by Camil Valiquette. ( CamSim )
Posted May 10, 2019 16:29 by Camil Valiquette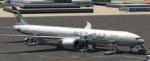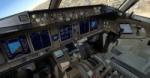 58.45Mb (423 downloads)
FSX/P3D FSX native Boeing 777-9 Etihad P3D4 compatible. As of May 2019, UEA carrier Etihad have 17 Boeing 777-9 on order but some orders may be cancelled. This is the FSX native Skyspirit Boeing 777-9 with the FSX native internal B777 model/VC. Compatible with 64bit P3D4 versions. Correct jetways and wingview added. (From wiki: The Boeing 777X is the latest series of the long-range, wide-body, twin-engine Boeing 777 family from Boeing Commercial Airplanes. The 777X will feature new GE9X engines, new composite wings with folding wingtips, greater cabin width and seating capacity, and technologies from the Boeing 787) Thank you to Zachary777 for the native conversion. Gauges added by Chris Evans. Textures by unknown. Tested in P3Dv4.2 and should also work in other P3D up to v4.* & FSX. Edited and packaged by Chris Evans.
Posted May 10, 2019 11:14 by chris evans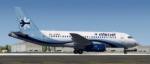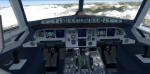 70.63Mb (487 downloads)
FSX/P3D Sukhoi Superjet Interjet AI made flyable for FSX and P3D. This is the freeware UTT AI model Sukhoi Superjet 100. I added the Airbus VC by Bjoern Kesten. Its the nearest VC I find for this model. Mexico Interjet has 22 SSJ-100. For full vc see this https://simviation.com/1/search?submit=1&keywords=pa_a321fd-fmc_cfm_iae.1.55a.zip&x=10&y=4 FSX/P3D native GMAX model. Needs a good runways for takeoff. Maybe 160-180kts. I tested with P3Dv4 & v3 and also should work in FSX Danny Garnier.
Posted May 10, 2019 07:25 by GARNIER D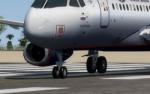 0.01Mb (262 downloads)
Sukhoi SSJ100-95 Aeroflot front wheel fix. Front wheel was rising above runway. This is the fix. Just replace aircraft.cfg
Posted May 10, 2019 07:22 by GARNIER D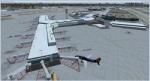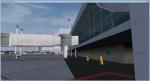 132.90Mb (287 downloads)
FSX, KDAL - Dallas Love Field, Dallas, TX Photo Real Scenery. This Photo Real scenery is a complete rebuild for the FSX Default KDAL airport using the latest version of ADE, SBuilderX scenery design tool, & Google SketchUp. This scenery includes the new Main Terminal, new parking garage, hanger buildings, FBO's, realistic Google Earth buildings, and Photo Real ground textures that give the airport a more realistic feeling. I constructed this scenery using imported Google Earth textures via Google SketchUp. The runways and airport aprons are aligned to match Google & Yahoo satellite imagery. Photoshop texture work by Brian Navy. By Glenn Johnson
Posted May 10, 2019 05:10 by mlietz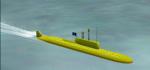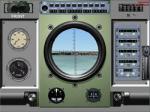 2.90Mb (163 downloads)
FSX - Oscar Class Submarine This is a detailed version of the "Oscar Class Submarine" and comes with a Basic 2D Cockpit & 3D Views, Animated Flag, etc. Includes 2 Versions and both have their own "Sound Files".This version also has a basic working "Autopilot". Also included are the FSDS Source Files for those that might like to learn more about Designing or for those that might like to upgrade what work I have already done.
Posted May 10, 2019 03:41 by James Harris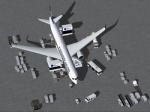 10.19Mb (155 downloads)
FSX Singapore Airlines Airbus A350-900 ULR ( Ultra Long Range ) AGS V6. New Animated Ground Servicing. New static displays. New winglets. New wing root. New landing / taxi soft light beams. New 2D panel (No VC). Model design and paint by Camil Valiquette. ( CamSim )
Posted May 9, 2019 15:06 by Camil Valiquette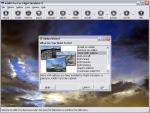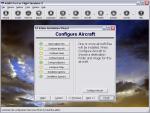 28.33Mb (90 downloads)
Demo - Free for limited time use. Addit! Pro is a comprehensive addon manager for Flight Simulator X. Easily install, manage and remove aircraft, adventures, flights, flight plans, gauges, missions, panels, A.I. airport and facilities data, scenery, sounds, textures, videos, weather and more! Archive add-ons to Addit! Pro's File Cabinet or recreate them in zip files. Modify your aircraft, panels and sounds. Automatically update FS's Scenery Library. Includes FS Configuration Manager, complete scenery library editor, ZIP/RAR support and much more! See Readme.htm for details. Requires Flight Simulator X: Standard, Deluxe, Gold or Steam Edition. By Joseph Stearns. Shareware - Requires paid registration to install an unlimited number of add-ons. See Register.htm.
Posted May 9, 2019 13:05 by Joseph Stearns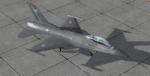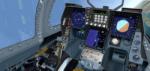 95.63Mb (835 downloads)
FSX/P3D>v4 General Dynamics F-16 Fighting Falcon Package. This is the P3Dv4 stock ai F16 model with the added TeamKBT F2 interior model and compatible with P3D versions up to V4.*. This AI aircraft comes from P3D4, it is quite a good ai model. No opening window and fly carefully as it it pretty quick! Other updates, views, levels, etc by Chris Evans. Tested in P3D4 but should be fine in FSX and earlier P3D versions.
Posted May 9, 2019 09:58 by chris evans