60.19Mb (1165 downloads)
FSX/P3D 3&4 Boeing 787-8 American Airlines package with new enhanced VC. American Airlines is the world's largest airline and currently operates a fleet of 20 Boeing 787-8. The wonderful Boeing 787-8 from TDS will be enjoyed by many more people who do not know how to install a VC into a FSX native model. The VC is the Alejandro Rojas Lucena/FSND fantastic revised Boeing 737-800 VC model blended with Ken Wiggington's work on the default 737 VC to make it more resemble a 787. This VC model includes Working wipers (right mouse click on switch) with rain effect. Switches for LCD Screens, EICAS, PFD, MFT. Autobrake switch. Opening pilots window. Cabin Lights switch. Realistic FMC. Ground Proximity Warning System (GPWS), More Realistic night VC textures. There are custom Boeing sounds included for that extra realism. I added the great textures by Stephen Groom. Assembled, edited and prepared for Prepar3D V3 & 4 & FSX by Chris Evans.
Posted Oct 4, 2017 05:42 by chris evans
48.23Mb (657 downloads)
FSX/P3D >3 & 4 Airbus 320-200 Allegiant Airlines package. Allegiant Airlines is a US low cost airline based in Nevada and currently (2017) operate 26 A320-200 and with 23 A320NG on order. Full working VC, working wipers, with groundhandling gauge and built in FMC. Added exits for Jetways (press Ctrl J) and better Thomas Ruth VC with updates by Chris Evans and Louis Quintero. Use FMC under Views/Instrument panel in FSX menu. (FSX : Go to Views -Instrument Panel. P3D: Go to Vehicle - Instrument panel), Custom CFM sounds. Also added jetway configs (Ctrl J). FSX native model by Project Airbus. High quality textures by Liam Donaldson. Assembled for FSX/P3D by Chris Evans
Posted Oct 3, 2017 10:25 by chris evans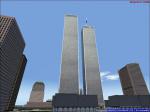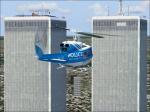 7.29Mb (353 downloads)
FS2004/FSX Scenery--World Trade Center Twin Towers,New York, NY, Scenery created by Luis Jimenez, owner of Tico Sim, This is beta version, not landeable, no night lights, no effects, and needs further work to correct some problems and improve other things.
Posted Oct 2, 2017 11:28 by MrocznyLuzio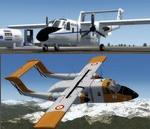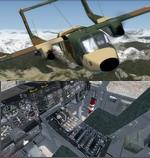 12.89Mb (796 downloads)
FSX/P3D 3/4 CV-10T Bronco Spanish Air Force 3 livery package. The CV-10 Bronco is an American twin–turboprop light attack and observation aircraft. It was developed in the 1960's as a special aircraft for counter-insurgency (COIN) combat, and one of its primary missions was as a forward air control (FAC) aircraft. It can carry up to three tons of external arms, internal loads such as troopers or medical aid, and can fly for three or more hours. Model by Tim Conrad with FSX native conversion and updates by LLS . Textures by Juan Arruna. Wheel levels corrected. Assembled and edited for FSX Acceleration and P3D 3 & 4 by Chris Evans.
Posted Oct 2, 2017 06:28 by chris evans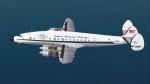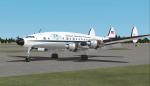 4.82Mb (115 downloads)
FS2004/FSX Central American Airways textures for the L-749 Constellation by Manfred Jahn and team Central American textures by Gary Harper.
Posted Oct 1, 2017 22:33 by Gary Harper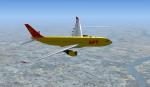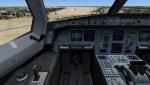 33.75Mb (283 downloads)
FSX Airbus A330-200 in fictional 'APT Airlines' package. Model by Thomas Ruth. With improved Thomas Ruth VC and updates by Chris Evans and Louis Quintero. Texture made by Palfi Tamas.
Posted Oct 1, 2017 14:29 by Palfi Tamas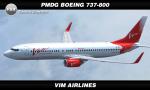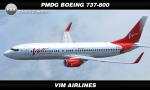 24.89Mb (98 downloads)
A fictitious livery in the colors of the Russian airline "Vim Airlines" for the payare PMDG Boeing 737-800NGX. Registrtion: VP-BVV The installation is classic, not through the Livery Manager. Description in the text file Readme. In the Full HD archive, the textures are in dds format. Have a nice flight!
Posted Oct 1, 2017 12:22 by Sergey Gleba aka serg09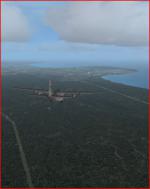 2.03Mb (375 downloads)
I have made a lot of missions since 2007, but very few of them have been with the big, heavies; just not my preference. This mission uses the C130. After leaving Miami, Florida in your US Air Force C130, you are presently at 5000 feet over the San Isidro Air Base in the Dominican Republic. You are to land 1st at Jose F. Pena Gomez Intl airport in Santo Domingo, Dominican Republic and drop off some supplies for hurricane assistance. Then take off and fly to Luis Munoz Marin Intl airport in San Juan, Puerto Rico with more supplies.
Posted Oct 1, 2017 07:33 by Don Olsson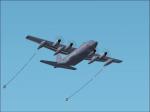 12.15Mb (563 downloads)
FSX native Lockheed KC-130 Hercules heli-tanker with fictitious AI flightplan. This AI aircraft comes from FS2002, it was converted to FSX native format with MDLX Converter and it is a very basic, but flyable AI model (2D panel and sound, no VC) with automatically activated tank hoses. for FSX and P3D V 1 - 4.
Posted Oct 1, 2017 06:11 by Bluebear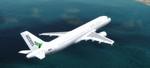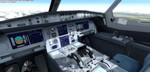 47.56Mb (449 downloads)
FSX/P3D >3 & 4 Airbus 320-200 Azores Airlines package. Azores Airlines are based in the Portugese Islands of the Azores in the Atlantic Ocean and currently (2017) operate 3 A320-200. Full working VC, working wipers, with groundhandling gauge and built in FMC. Added exits for Jetways (press Ctrl J) and better Thomas Ruth VC with updates by Chris Evans and Louis Quintero. Use FMC under Views/Instrument panel in FSX menu. (FSX : Go to Views -Instrument Panel. P3D: Go to Vehicle - Instrument panel), Custom CFM sounds. Also added jetway configs (Ctrl J). FSX native model by Project Airbus. High quality textures by Stefan Bree. Assembled for FSX/P3D by Chris Evans
Posted Oct 1, 2017 05:46 by chris evans