102.23Mb (194 downloads)
70 Colombian Airports for FSX. Airports included are: ACM (IATA Code), SK53,SKAG,SKAO (now SKMJ) SKAS, SKBC, SKBE, SKBM, SKBN, SKBQ, SKBS, SKBU, SKCA, SKCB, SKCI, SKCN, SKCR, SKCZ, SKEB, SKFE, SKFL, SKGA, SKGI, SKGY, SKHA, SKHC, SKIB, SKIM, SKIO, SKIR, SKLA, SKLB, SKLC, SKLP, SKLT, SKMF, SKMG, SKMO, SKMO, SKNA, SKNV, SKOE, SKOT, SKPA, SKPD, SKPI, SKPP, SKPV, SKPZ, SKQU, SKRI, SKSA, SKSF, SKSJ, SKSV, SKTB, SKTM, SKTQ, SKUA, SKUM, SKUR, SKVG, SLVP, SQFR, SQOA, SQPS, SQUJ, SQVZ, Z09A. These Colombian airports are largely based on my formerr FS9 colombian airports and adapted to FSX where required. I am using the FreeMesh X Global 1.0 from http://ninetwopro.com/ but most sceneries should work with also with the default or any other mesh. There is a problem with SKSJ and SLTQ: with the mesh scenery the rivers are at a much higher altitude than the surrounding ground; therefore those sceneries would be in a rather deep hole in the default scenery. But with the Airport Design Editor you can easily adjust the airport altitude to the default level.
Posted Jan 7, 2019 01:27 by uploader
66.26Mb (626 downloads)
My "PAN AM BLUE" livery on the 737 MAX8 by Tenkuu Developers Studio. Includes the FSND Upgraded Virtual Cockpit with custom textures I created specifically for the MAX series. Tested in FSX and P3DV4.4
Posted Jan 6, 2019 20:30 by Ken Webber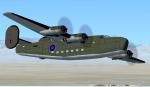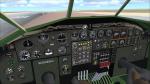 15.28Mb (408 downloads)
The Consolidated C-87 Liberator Express was a transport derivative of the B-24 Liberator heavy bomber built during World War II for the United States Army Air Forces. A total of 287 C-87s were built alongside the B-24 at the Consolidated Aircraft plant in Fort Worth, Texas. This is an FSX update for the FS2002/2004 Alphasim model and now features a new enhanced virtual cockpit with all new gauges compatible for FSX. In addition, the textures had to be partly modified to be recognized by FSX, some parts of them were not visible. The 2D panel features animated yoke and throttle panel. Smoke effect has been added as well. The package includes five liveries by different authors. Thanks to Phil Perrott for the original model, to Jim Nelson and Jaap de Baare for their previous FS2004 updates and additional Brit Liveries as well as to Glenn Duncan for the Corsair texture, which had to be modified to conform to this vc model. Panel and other updates for FSX by Michael Pook.
Posted Jan 6, 2019 12:48 by Michael Pook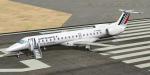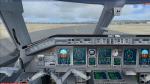 74.06Mb (437 downloads)
The Embraer ERJ 145 is the largest version of the ERJ 135/145 family and has a capacity of 50 passengers. More than 1213 aircrafts have been produced (135 + 140 +145) and a lot of companies are using it. Credit: Project Opensky for the original design, Chris Evans for updates (see readmexx files for details) and Garett Smith for the FMC. VC. Panels for wide and standard screen, GPWS callout, new gauges by Philippe Wallaert. See readme.txt file for instructions. Nice flights and happy new year! Works in FSX and P3D up to v3.
Posted Jan 6, 2019 10:33 by Philippe Wallaert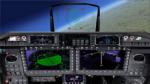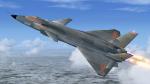 17.04Mb (749 downloads)
FS2004/FSX/Accel/P3dv3 Chinese stealth fighter Chengdu J-20 "Black Eagle". This superiority fighter was introduced in 2017 and belongs to the fifth-generation aircraft which competes with the US Lockheed Martin F-22 Raptor and Russian Sukhoi Su-57/T-50. Eight prototypes were built and twenty initial production fighters will follow. The FS-model comes with two colours (dark grey and bright grey camo), has animated missiles and a photorealistic 2D panel and a fully matching VC. FSDS 3.5 model by Erwin Welker
Posted Jan 6, 2019 05:02 by Erwin Welker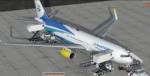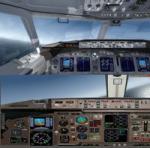 67.53Mb (331 downloads)
FSX/P3D Boeing 767-300ER Eastern Airlines (previously Dynamic International Airways) package. Dynamic International Airways was founded in 2010 in Greensboro North Carolina and obtained the right to use the 'Eastern Airlines' name in 2018, under which it is now flying. As of January 2019, Eastern Airlines operate 4 Boeing 767-300. Package includes Boeing 767 2d panel as well as the advanced 737-800 VC added. Includes utility for ground services, cargo, stairs, etc (FSX find it under - Views/P3D Vehicle - Instrument panel - - Posky Utility) The great native FSX Boeing 767-300ER from Project Opensky/Skyspirit will be enjoyed by many more people who do not know how to install a VC, views, exits, Utilities etc into a FSX native model. The layout fof the 767 cockpit is not a million miles away from the advanced 737-800. Added the Philippe Wallaert Boeing 767 2d panel plus Alejandro Rojas Lucena/FSND fantastic revised Boeing 737-800 VC model. Added HUD. This VC model includes Working wipers (right mouse click on switch) with rain effect. Switches for LCD Screens, EICAS, PFD, MFT. Autobrake switch. Opening pilots window. Cabin Lights switch. Realistic FMC. Ground Proximity Warning System (GPWS), More Realistic night VC textures. There are custom Boeing sounds included for that extra realism. Jetways also edited (Ctrl j). Exits, wheel levels and views corrected for FSX/P3d. Boeing 767 checklist included. I have added the high quality textures by Joe Shimmel and added 767 sounds for more realism. Fixed viewpoints and jetways. Added wing views. See VC docs to get the best out of the VC and FMC. Assembled and tested in P3D4 by Chris Evans. Should also work in FSX and earlier P3D versions.
Posted Jan 6, 2019 02:53 by chris evans
100.77Mb (285 downloads)
My repaint of the Project Airbus A320-232 in British Airways Landor Livery. Includes the A32X panel by Stefan Liebe, which includes a SFCC (slats/flaps computer) which I have pre-configured, Callouts, V1 calculation, autoflare and so much more. Also incuded is the IAE2500 soundpack by SkyHigh Simuations.
Posted Jan 6, 2019 02:10 by Ken Webber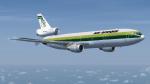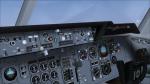 105.92Mb (513 downloads)
FSX/P3D 3 & 4 McDonnell Douglas DC-10-30 Air Afrique triple livery pack. Air Afrique operated 3 DC10-30's with the following registrations: TU-TAL "Libreville", TU-TAM and TU-TAN "Niamey". These aircrafts were delivered new to Air Afrique in the 70's. TU-TAL "Libreville" was the first to enter service in February 1973, followed by TU-TAM in January 1975 and finally TU-TAN "Niamey" in August 1979. Mostly assigned to US and European routes, they were regular visitors to major international airports such as New York JFK, Paris CDG, London Gatwick, Geneva Cointrin or Rome Fiumicino. FSX Native Model (V2) by Eric Cantu and Thomas Ruth, with full animations and flexi-wings. Complete DC10 VC by Thomas Ruth, with some updated gauges by Thomas W., working wipers and also Altitude Callout. Updated flight dynamics: corrected weight and balance, aircraft geometry, contact points, flaps, fuel, autopilot, electricals and other parameters. The result gives a very realistic feel of the performances, weight and size of this "heavy" wide-body classic airliner. The flying experience is further enhanced by the fantastic GE CF6-50C turbofan engine and environment sounds, from original sound files by Benoit Plamondon. All textures are highly detailled, saved in DXT3 format, with updated alpha layers. Also features 12 external camera views, new lighting, new effects and correct ATC callsign, type and model. Jetway ready (CTRL-J). Frame rate friendly. Tested with FSX Acceleration and DX10. Although not tested, should work in P3D 3 & 4.
Posted Jan 5, 2019 11:55 by Philippe Marion
79.40Mb (389 downloads)
FSX/P3D Boeing 737-Max 8 Icelandair Package. Iceland's flag carrier airline was founded in 1937 and is based at Keflavik International Airport. Reykjavik. As of January 2019, Icelandair operate 3 Boeing Max8 with a further 5 on order, flying mainly to destinations around Europe, the USA and Canada. FSX Boeing 737Max 8 model by TDS with upgraded 737-800 VC added. The high spec Boeing 737-Max9 from TDS. The VC is the Alejandro Rojas Lucena/FSND fantastic revised Boeing 737-800 VC model blended with Ken Wiggington's 737Max updates on the default 737 VC. This VC model includes Working wipers (right mouse click on switch) with rain effect. Switches for LCD Screens, EICAS, PFD, MFT. Autobrake switch. Opening pilots window. Cabin Lights switch. Realistic FMC & HGS (HUD). Ground Proximity Warning System (GPWS), More Realistic night VC textures. There are custom CFM eco sounds included for that extra realism. Use - Instrument panel - Util for ground vehicles, doors stairs, fuel truck, buses. New Utility allows Bus, fuel, doors and more. (Go to Views - Instrument panel - Utility). VC added and edited to allow correct VC views, correct jetways and wheel levels. Credits go to TDS fantastic native FSX Boeing Max8 model. I added PDF B737 checklist. See VC docs to get the best out of the VC and FMC. I added the quality textures by Elmar Voigt. Assembled and prepared for FSX & P3D up to v4 by Chris Evans.
Posted Jan 5, 2019 11:53 by chris evans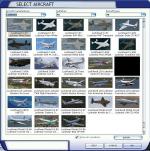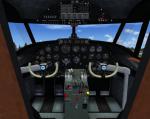 271.35Mb (631 downloads)
FSX Native Lockheed Lodestar L-18, C-57, and C-60A - Release v1.01 by Milton Shupe, Tom Falley, Scott Thomas, Ken Mitchell, Rachael Whiteford, Stuart Cox, Martial Feron, Andre Reimers, Mark Rogers, William Ellis, Willy McCoy, Maarten Brouwer, and Sounds by Nigel Richards. Pilot figures by Jan Visser. Pkg incl 4 models, custom panel and gauge setup, custom sounds, custom Flight Model by Tom Falley, and 25 military and civilian liveries. Milton Shupe January 2, 2019
Posted Jan 5, 2019 04:48 by Milton Shupe