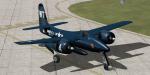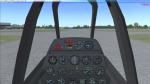 21.36Mb (618 downloads)
The Grumman F7F was a twin engines heavy fighter built by the end of WW2. Original design by Milton Shupe. VC modification, new panels and gauges for wide and standard screen by Philippe Wallaert. See instructions in the readme.txt file. Enjoy!
Posted May 23, 2017 02:06 by Philippe Wallaert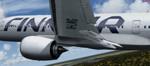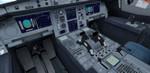 68.40Mb (603 downloads)
FSX/P3D Airbus A350-900XWB Finnair package. Helsinki based national carrier of Finland, Finnair currently (May 2017) have 8 A350-900 in operation with a further 11 on order. Deliveries are expected through until 2023. The Airbus A350 XWB is a family of long-range, twin-engine wide-body jet airliners from the European aircraft maker Airbus. The A350 is the first Airbus aircraft with both fuselage and wings made mainly from carbon fibre structure. The A350 is intended to replace the A340 and compete with Boeing's 787 and 777. Added the great textures by Stefan Bree. Assembled using the pack base by FSPainter with enhanced Thomas Ruth VC with updates by Phillip Wallaert, Louis Quintero and some further edits by Chris Evans.
Posted May 22, 2017 12:59 by chris evans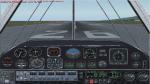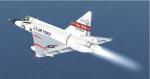 2.85Mb (238 downloads)
This is an update for FSX acceleration of the F-102 Delta Dagger by Kazunori Ito. I have updated the flight dynamics and changed the panel background so it is more user friendly. I have changed some gauges, added some gauges, and reduced the centre post so you can see out the front better. I have changed the touchdown, burner and flame effects and updated the flight dynamics. This is the whole aircraft. No virtual cockpit.
Posted May 22, 2017 09:20 by Bob Chicilo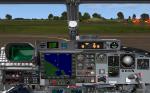 54.89Mb (841 downloads)
Westland Lynx SH-14D Royal Dutch Navy. This heli was dedicated to 7 en 860 squadron MLD, because i was living near the (now closed) naval base Valkenburg MVKV in the Netherlands. I've upgrade some textures, and the 2D Panel made by myself with FSPS. Bugs: - A common bug are the invisible Rotor-blades when you fly trough heavy clouds. - And no working VC..sorry Credits: AlphaSim (Basics) Virtavia, Microsoft, Danny Garnier, PanelBasher. Best Regards, Arthur Vince NL
Posted May 21, 2017 21:38 by Arthur Vince NL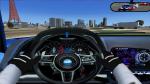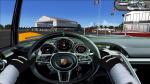 21.14Mb (125 downloads)
FSX/Acceleration Upgrade package with improved gauges, some tuned FDEs and Porsche 918 sounds. The new gauges are styled and has extra functions regarding the original instruments and are made exclusivly for my car addons: Mercedes 300 SL, Toyota Celica, Porsche 911 GT2, Porsche 918 Spyder and the retro Renault A110 Alpine. The A110 Alpine, the Porsche GT2 and 918 got improved FDEs and the 918 additional a new powerful sound. All gauges, the FDE tuning and the 918 sound was made by Pierre-Jean Carosin. Improved 2D panel for the Toyota and package by Erwin Welker.
Posted May 21, 2017 09:15 by Erwin Welker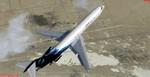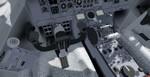 40.54Mb (756 downloads)
FSX/P3D Boeing 727-200F Zero-G Package with enhanced VC. Zero Gravity Corporation (also known as ZERO-G) is based in Arlington, Virginia and operates weightless flights from various US airports. Zero-G opererates both tourist and research flights and currently operate 1 Boeing 727-200 freigher aircraft. Model and VC by Thomas Ruth with enhancements by Luis Quintero including Garret Smith's FMC. The VC includes working wipers, Honeywell FMC and more. See Panel manual for more info. I have used the great textures by Paul Craig. See manual to get the best out of the VC. Assembled and prepared for FSX by Chris Evans.
Posted May 21, 2017 05:40 by chris evans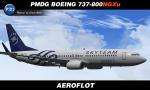 4.96Mb (74 downloads)
FSX/FS2004 Carenado C185F Republic Of China Army Air Force textures.
Posted May 21, 2017 04:27 by Liao Yitong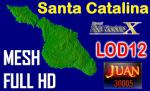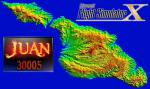 1.53Mb (150 downloads)
Mesh for Santa Catalina Island - quality Full HD lod 12. - Santa Catalina Island or simply Catalina Island, is a rocky island off the coast of California (United States). It is part of the archipelago of the Santa Barbara Islands, also known as the Northern Archipelago or Channel Islands, off the coast of Baja California Sur. install: copy the file "mesh_santa_catalina_HD_lod12.bgl" to Microsoft Flight Simulator X\Addon Scenery\ scenery. Mesh compatible with all kind of terrain addons
Posted May 20, 2017 19:48 by juan30005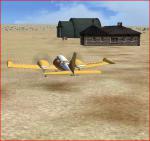 0.82Mb (191 downloads)
This mission is meant to be about an early TV series of Sky King. He flew 2 different aircraft called the Songbird in the series. The Cessna 310 was his 2nd aircraft & the one used (although a slightly different version here) in this mission. The download is available from Simviation. A nice aircraft! Sky King stood for Skylar King. His niece, Penny, typically appeared the the series. The Mission: Take off in a Cessna 310Q from Sandhill Ranch airport (meant to represent Sky Kings ranch named the Flying Crown) in Page, make 2 stops and land at Page Mun airport in Page. I have added some FSX scenery for additional "eye-candy".
Posted May 20, 2017 11:12 by Don Olsson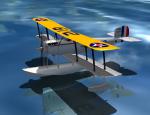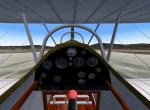 6.72Mb (188 downloads)
FS2004/FSX VE-7H Floatplane The Vought VE-7 Bluebird was an early biplane of the United States. First flying in 1917, it was designed as a 2-seat trainer for the United States Army, then adopted by the United States Navy as its very first fightertrainer aircraft.This is the floatplane VE_7H version. Works in FS2004 and FSX. GMAX mdl by A.F.Scrub.
Posted May 20, 2017 04:49 by A.F.Scrub