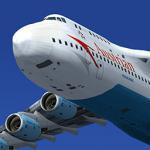 15.13Mb (196 downloads)
Problem texture file now fixed. - High resolution textures only in Austrian Airlines colours for the great Antonov An-225 model created by Thomas Ruth. New textures for fans, new wheels, corrected doors, new windows, new wings, added details, corrected bumps, new lights and specular, .... enjoy ! Requires the original package by Thomas Ruth:
Posted May 27, 2017 04:05 by Dagobert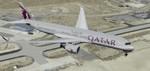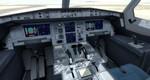 67.62Mb (483 downloads)
FSX/P3D Airbus A350-900XWB Qatar package. Qatar was a launch customer for the A350 and currently has 13 in operation with 30 more on order. The Airbus A350 XWB is a family of long-range, twin-engine wide-body jet airliners from the European aircraft maker Airbus. The A350 is the first Airbus aircraft with both fuselage and wings made mainly from carbon fibre structure. The A350 is intended to replace the A340 and compete with Boeing's 787 and 777. Added the great textures by Stefan Bree. Assembled using the pack base by FSPainter with enhanced Thomas Ruth A330 VC with updates by Phillip Wallaert, Louis Quintero and some further edits by Chris Evans. Tested in both FSX Acceleration and P3D.
Posted May 26, 2017 11:49 by chris evans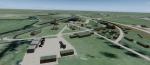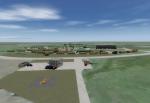 2.25Mb (73 downloads)
RAF Rufforth was built by John Laing & Son Ltd for the Royal Air Force in 1941 (completed 1942), it is located on the south side of the village.[1] The airfield had one B1 and two T2 hangars and 36 aircraft hard standings and there was accommodation for 1,531 males and 251 females of all ranks.[2] The ITV fictional drama series "Airline" was partially filmed at the airfield in 1982. Be sure to uninstall any Rufforth scenery before installing this Package
Posted May 26, 2017 09:54 by Terry Boissel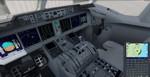 61.11Mb (672 downloads)
McDonnell-Douglas/Boeing MD-11F Lufthansa Cargo WOW with Virtual Cockpit and working Honeywell FMC for FSX and P3D. Frankfurt based Lufthansa Cargo currently (May 2017) operate 14 MD-11F, flying globally. Freeware SMS/FS Painter MD-11 model. I have used the great textures by Jo Tan. FMC by Garret Smith. Zip preview for images. Prepared, tested and assembled for FSX by Chris Evans.
Posted May 25, 2017 13:51 by chris evans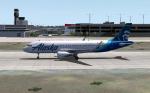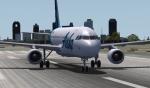 66.38Mb (322 downloads)
A closer look at the future with post Virgin America and the future of its fleet with Alaska Airlines. N638VA is the first A320 to wear the Alaska colors. Textures and packaging by Nelson Acosta. 2d panel but no VC. Model by Project Airbus.
Posted May 25, 2017 12:45 by Nelson Acosta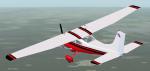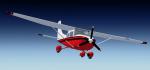 2.81Mb (74 downloads)
Textures for the default Cessna 182. This is a White & Red w Black Stripes texture. Paint Kit by Mark Rooks. Repaint by David Shearer.
Posted May 24, 2017 22:56 by David Shearer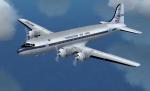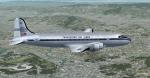 8.42Mb (82 downloads)
FS9/FSX Transocean Air Lines textures for JBK DC-4 v3. Transocean textures by Gary Harper.
Posted May 24, 2017 21:29 by Gary Harper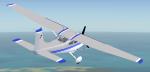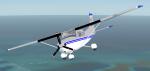 2.67Mb (56 downloads)
Textures for the default Cessna 182. This is a Gray & White w Blue Stripes livery. I've touched up, or painted other parts of the aircraft which were previously unsightly and corrected the labeling. Paint Kit by Mark Rooks. Repaint by David Shearer
Posted May 24, 2017 19:08 by David Shearer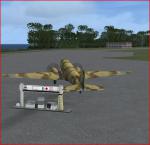 0.43Mb (217 downloads)
A multiple choice Mission! Take off from Wake Island. Bomb at least 1 of 4 ships that are anchored within 15 nm and land an aircraft back at Wake I airport, Wake Island. You will be given a choice of from 3 aircraft and several (7!) weapons. The choice of aircraft are from a twin-engine prop DC3, 4-engine prop B17 or twin-jet engine Skywarrior. You will be awarded a reward for successfully bombing each of the 4 ships. Need only bomb 1 ship in each mission attempt for a reward & successful mission. SEE UPDATE ABOVE
Posted May 24, 2017 16:58 by Don Olsson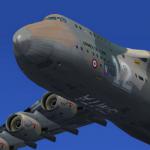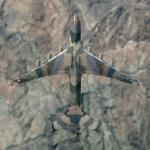 15.15Mb (182 downloads)
High resolution textures only in Yemen South camouflage colours for the great Antonov An-225 model created by Thomas Ruth. New textures for fans, new wheels, corrected doors, new windows, new wings, added details, corrected bumps, new lights and specular, .... enjoy ! Requires the original package by Thomas Ruth:
Posted May 24, 2017 15:20 by Dagobert