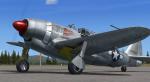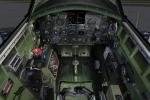 76.03Mb (423 downloads)
FSX Native Republic XP-47J Escort by Milton Shupe, Tom Falley, Nigel Richards, Damian Radice, Gauges by Scott Thomas and Milton Shupe; pilot figure by Jan Visser Pkg incl 6 models, custom panels and era gauges, custom sounds, custom Flight Model, and 10 liveries. Paint Kit available here: http://www.sim-outhouse.com/sohforums/showthread.php?t=87996. Works with FSX and P3D up to V4
Posted Jan 14, 2019 17:36 by Milton Shupe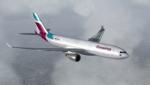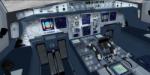 68.34Mb (364 downloads)
FSX/P3D Airbus A330-300 Eurowings. German low cost airline Eurowings is based at Dusseldorf and as of January 2019, operate 7 Airbus A330-200 to destinations mainly around Europe as well as north and south America, the Middle East and North Africa. Model by Thomas Ruth. Added the better Thomas Ruth modified VC with latest updates by Chris Evans and Louis Quintero. I added the textures by unknown (maybe they can be improved a little). Fixed contact points. Added wing views and better VC. Includes built in FMC by Garret Smith. FMC will display in VC. Includes A330 manual. Custom A330 sounds included. FSX : requires either FSX Acceleration or Service packs 1 & 2. Assembled and tested in P3Dv4 by Chris Evans Should also be fine in FSX and earlier P3D versions.
Posted Jan 14, 2019 12:58 by chris evans
1.17Mb (132 downloads)
These are the Fusesplash textures for the night lighting that weren't done in the original upload. I apologize for that. Credit to Darrin Redick who provided me with the corrected textures
Posted Jan 14, 2019 05:16 by Ken Webber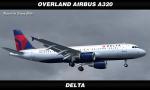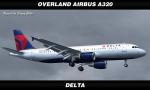 6.51Mb (26 downloads)
FS9/FSX SMS Overland Airbus A320 in Delta Airlines livery. Textures only for the payware Simmers Sky Overland model. Paint kit by Denis Minaev. Repaint by Sergey Gleba aka serg09. Link to my products on SimMarket: http://secure.simmarket.com/paintsim.mhtml
Posted Jan 14, 2019 04:54 by Sergey Gleba | PaintSim
66.34Mb (427 downloads)
Patriot AirWorks proudly presents to you...the Delta Blue livery. Placed on the 737 MAX8 by Tenkuu Developers Studio. Includes the FSND Upgraded Virtual Cockpit with custom textures I created specifically for the MAX series. Tested in FSX and P3DV4.4. Full night lighting, organized aircraft.cfg.
Posted Jan 14, 2019 00:18 by Ken Webber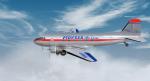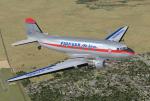 43.35Mb (79 downloads)
FSX Pioneer DC-3 textures for Manfred Jahn and team C-47 v3.12. Pioneer Airlines textures by Gary Harper.
Posted Jan 13, 2019 20:56 by Gary Harper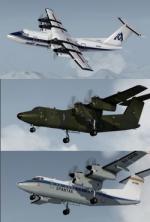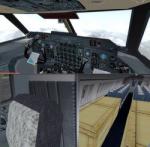 103.14Mb (623 downloads)
FSX/P3D de Havilland Canada DHC-7 Pack 2. This is the great Milton Shupe/Eagle Rotorcraft de Havilland DHC-7 in 3 more liveries. Luftwaffe, Spantax and Rocky Mountain. Complete with VC and interior seating model. Added the panel work by Philippe Wallaert. Added checklist by Werner Schott. Model by Milton Shupe, Mike Kelly, George Arana and Sim-Outhouse. FSX native conversion by Eagle Rotorcraft Simulations. Thanks to Stuart Cox, Matt Irvin for the great textures. Put together and tested in P3Dv4 by Chris Evans. Should work in FSX and all previous P3D versions.
Posted Jan 13, 2019 13:01 by chris evans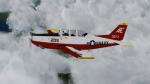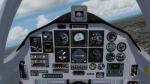 41.75Mb (312 downloads)
FSX / P3Dv3 Fuji update T-7. Before T-3 Kai, is a Japanese basic training aircraft built by Fuji Heavy Industries for the Japan Self-Defense Air Force. It is a development of the previous T-3 of Fuji, a monoplane powered by a turboprop engine. It was developed to meet a requirement of the Japan Self-Defense Air Force requesting a primary or basic coach. The resulting aircraft was a modified version that shares the monoplane low wing and monoplane design of the T-3, but replaces the Lycoming piston engine with an Allison 250 turboprop engine. The T-7 was selected on the Pilatus PC-7 in 1998 but this decision was nullified. Fuji returned to compete with the T-7 and again won the competition that resumed in September 2000, the first production aircraft was delivered in September 2002. Personal adjustments in gauges, propeller, sound, Vc glass, and 2 textures , Japan and fictitious US Navy. Excellent design of Coral-FLT Holly (Atsushi Terui). To them all the merits. Enjoyment....
Posted Jan 13, 2019 10:39 by Rodolfo Valery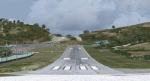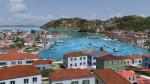 86.86Mb (691 downloads)
St Barthelemy island (TFFJ) is situated in Caribbean sea, south-east from St Marteen. Its small slope runway, between a hill and the sea, is very difficult to manage. A complete scenery of all islands with: -TFFJ Airport with slope runway -Photorealist texture of whole island in 0.5m/pixel -New mesh on basis ASTER -New waterclass -Generic objects (pylons, cranes, ships, boats and buildings) -Some remarkable buildings -Additional local houses in autogen -Additional boats -traffic
Posted Jan 13, 2019 07:25 by Nic Neveu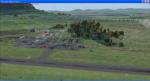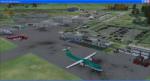 43.07Mb (168 downloads)
Ireland EISG Sligo Airport Updated. The airport layout has been revised to accommodate static and AI aircraft. The flatten to the south of the airport has been removed and a new carpark has been added. EISG Sligo Airport is a small regional airport located in the North west of Ireland. The scenery includes all custom buildings including new hangers and enterprise centre. Buildings have been created from high resolution photographic images accurately placed using Irish ordinance survey data images. The airport also includes full night textures, static aircraft, people, vehicles, sound effects and animations. This file uses people from my Low Poly 3D aircrew file and objects from my Ireland Static Object library. It can also be used as a standalone scenery file. It was designed for, and is best appreciated with VFR photographic scenery. Full installation instructions are included in the readme file. Please enjoy. By George Keogh
Posted Jan 13, 2019 07:03 by Nic Neveu