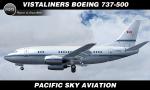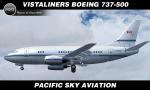 2.20Mb (80 downloads)
FS9/FSX VistaLiners Boeing 737-500 in Pacific Sky Aviation livery. Texture only for the VistaLiners (VL) model. Repaint by Sergey Gleba aka serg09. Description and instruction in the archive. Link to my products on SimMarket (New! HD Clouds): http://secure.simmarket.com/paintsim.mhtml
Posted Mar 19, 2019 03:25 by Sergey Gleba aka serg09

7.17Mb (111 downloads)
Airbus A321-200 Azores Airlines 'Breath' textures for the Project Airbus A321-200 IAE model. Textures by Torsten Martk. Textures only. Required the Project Airbus A321-200 full model.
Posted Mar 19, 2019 03:14 by uploader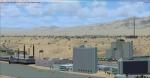 78.43Mb (157 downloads)
FSX Laughlin/Bullhead International Airport. Bullhead City Airport (KIFP), Bullhead, Arizona (AZ), USA. This version adds 5 casinos and is a complete new release for 2019. By Scott Peterson.
Posted Mar 18, 2019 13:50 by uploader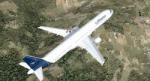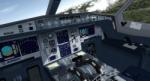 76.97Mb (336 downloads)
FSX/P3D Airbus A321-100 Lufthansa "Die Maus" Package. Lufthansa began in 1955 and is Germany's flag carrier airline. As of March 2019, Lufthansa operate 20 Airbus A321-100. Edited VC, camera views, jetways and wheel levels. Model by Project Airbus. High quality textures by Stefan Bree. Added the better Thomas Ruth VC with updates by Louis Quintero and Chris Evans. Use FMC under Views/Instrument panel in FSX menu. (FSX : Go to Views -Instrument Panel. P3D: Go to Vehicle - Instrument panel). Added better views. Includes A320 checklist by Werner Schott. Airbus sounds included. Tested in P3D v4.2 and should be ok in FSX and previous P3D versions. Zip preview for images. Custom packaged by Chris Evans
Posted Mar 18, 2019 13:29 by chris evans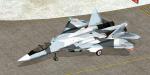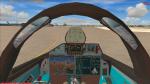 12.94Mb (517 downloads)
This fifth generation Russian stealth fighter is under tests. Original design by Erwin Welker. VC modification, new panels and gauges for wide and standard screen by Philippe Wallaert. See instructions in the readme.txt file
Posted Mar 18, 2019 06:31 by Philippe Wallaert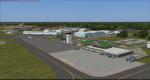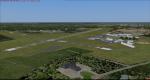 12.27Mb (138 downloads)
Athens Ben Epps Airport is a public use airport located 3 miles East of Athens, Georgia, USA. The real airport has seen extensive construction since the 2006 default. Including the construction of a new Terminal, Demolition of the old Terminal, demolition and rebuilding of some taxiways, and changes to the instrument approaches. This scenery will bring the airport to its current state. I've also re-done the land class around the airport as well. Includes custom made buildings and updated instrument approaches. Tested in FSX, Should work with P3D V3 and earlier. Not tested on P3D V4 but may also work, feel free to try.
Posted Mar 17, 2019 21:55 by CountryFlyboy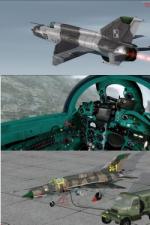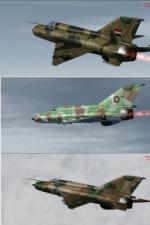 87.35Mb (570 downloads)
FSX/P3D MiG-21 MF Multi Livery Pack 2. Liveries included: Polish Air Force 09, Iraqi AF '91, German Jagdgeschwader, Hungarian AF, Bulgarian AF. This is the superb high detail Mig-21MF created by Ivan Jurcaga (external model), Peter Priskin (internal model base). See Readme for further credits. The MiG-21 is a supersonic jet fighter and multi role fighter aircraft, designed by the Mikoyan-Gurevich Design Bureau in the Soviet Union. Over 11,000 were built between 1959 and 1985 and many are still in use today. Credits for paints: Jens-Ole Kj°lberg. Hani Michal. Stefano Zibell. Uses the default F16 sound. Thank you to Flanker 256 for reminding me about this aircraft with great new checklists. https://simviation.com/1/search?submit=1&keywords=MiG-21+MFB&x=17&y=12 Assembled and tested in P3D 4.2 by Chris Evans. Should also work in earlier P3D versions and FSX. Zip preview for images.
Posted Mar 17, 2019 13:10 by chris evans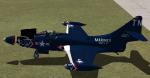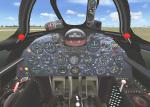 31.78Mb (474 downloads)
FSX/P3Dv3 & v4 Grumman Panther clean The Grumman F9F Panther is one of the United States Navy's first successful carrier-based jet fighters, as well as Grumman's first jet fighter. Fighter and photo recon version included. FSX/P3D(up to v4) mdl by A.F.Scrub
Posted Mar 17, 2019 05:42 by A.F.Scrub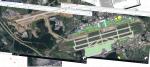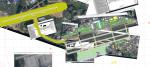 71.86Mb (162 downloads)
UUEE_Moscow Sheremtievo with functioning R06L/24R. Navaids as per last AIRAC. Gates and parking as per last available charts. Deactivate FTX APB_UUEE.bgl before installing if applicable.
Posted Mar 16, 2019 22:03 by Sergey Stoyanov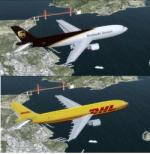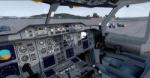 84.67Mb (797 downloads)
FSX/P3D Airbus A300B4-600R DHL/UPS twin pack. As of March 2019, DHL operate 35 A300 and UPS operate 52 A300. Model Eric Cantu converted to FSX native by Eagle Rotorcraft Design. VC by Thomas Ruth. Added FMC by Garret Smith. I included the textures by Paul Winn. Manual included. Zip preview for larger pictures. Tested in P3D v4.3 and should work ok in FSX and earlier P3D versions. Assembled for Prepar3D and FSX by Chris Evans.
Posted Mar 16, 2019 13:10 by chris evans