2.05Mb (334 downloads)
This texture redux of the 737 VC is meant to simulate the color scheme of the Boeing 757/767 Cockpit. THESE ARE VIRTUAL COCKPIT TEXTURES ONLY. Tested in FSX and P3DV4.4
Posted Jan 8, 2019 15:47 by Ken Webber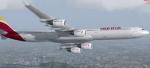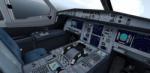 65.78Mb (1016 downloads)
FSX/P3D Airbus A340-600 Iberia package. Spain's flag carrier airline was founded in 1927 and is now merged with British Airways as part of the IAG Group. As of January 2019, Iberia operate 17 A340-600 to destinations across the globe. Model by Thomas Ruth. Added the better Thomas Ruth modified VC with latest updates by Chris Evans and Louis Quintero. Added the great textures by Xudeva Irribarra. Incluced VC texture upgrade by Enrique Cornejo. Added correct jetway configs, wing views and wheel levels. Manual included. Zip preview for larger pictures. Checklist by Werner Schott included. Prepared and Tested in P3D v4 by Chris Evans. Should work in FSX and earlier P3D versions.
Posted Jan 8, 2019 13:02 by chris evans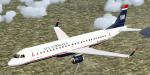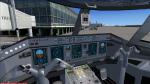 14.95Mb (528 downloads)
The Embraer 190 is part of the successful ERJ family (170, 175, 190 and 195). The first flight was in 2002 and a bit more than 900 have been ordered. The 190 is a modern medium-range twin-engine civil jet. Original model and VC by PAD, FMC by Garett Smith, panel design for wide and standard screen, GPWS callout by Philippe Wallaert. See instructions for installation and configuration in the readme.txt file. Credits: Premier Aircraft Design & Jean-Pierre Brisard for the original and excellent aircraft. For FSX and P3D up to v3.
Posted Jan 8, 2019 04:56 by philippe Wallaert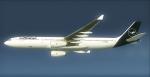 25.10Mb (278 downloads)
The new Lufthansa current 2018 livery revealed in 2018 for the Thomas Ruth A330-300. Note: This file contains the textures only. You need any full Thomas Ruth A330-300 RR/Trent engine version to use this repaint.
Posted Jan 8, 2019 04:18 by MrJetstar98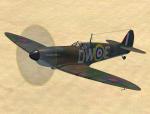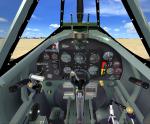 17.33Mb (561 downloads)
FSX/P3Dv3 and v4 Spitfire MK 1A The first production Spitfire, the mark I was powered by a Merlin III giving 1,030 hp and a maximum speed of 367 mph. This is the mark that mostly fought in the Battle of Britain. It entered service in 1938 with 19 and 66 Squadrons. In all some 1,566 Mk I Spitfires were produced. FSX/P3D model by A.F.Scrub.
Posted Jan 8, 2019 03:40 by A.F.Scrub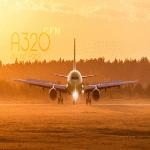 188.04Mb (436 downloads)
CFM engine sounds of the Airbus A320/A319 for FSX/P3D with HQ cockpit noises (Avionics , Gpws , Wind ...). Video : www.youtube.com/watch?v=vDC6ByNjaR8
Posted Jan 8, 2019 01:18 by Kairi Akai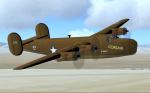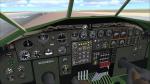 2.37Mb (243 downloads)
These are missing gauges for the Consolidated C-87 Liberator Express recently posted by Michael Pook. Sorry for the inconvenience. Required file: "fsx_c87_updated".
Posted Jan 7, 2019 16:00 by Michael Pook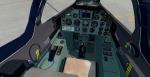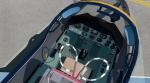 17.73Mb (236 downloads)
This are alternate virtuel cockpit models without pilot figure for the AlphaBleuCiel Dassault/Dornier Alphajet-E FSX native packs for FSX / P3Dv 1-4+ For all users, who wish to have an empty cockpit without pilot figure. Have fun Jan2019, Bluebear
Posted Jan 7, 2019 13:06 by Bluebear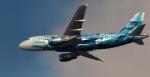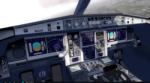 86.92Mb (468 downloads)
FSX/P3D Airbus A319-100 Rossiya Airlines "Zenit St. Petersburg" Package. Rossiya was founded in 1932 as Pulkovo Aviation Enterprise and is based at Saint Petersburg. As of January 2019, Rossiya Airlines operate 24 Airbus A319-100 flying to mainly tourist destinations around Europe, the far East and Middle East. Edited VC, camera views, jetways and wheel levels. Model by Project Airbus. Textures by Stefan Bree. Added the better Thomas Ruth VC with updates by Louis Quintero and Chris Evans. Use FMC under Views/Instrument panel in FSX menu. (FSX : Go to Views -Instrument Panel. P3D: Go to Vehicle - Instrument panel). Added better views. Includes A320 checklist by Werner Schott. Airbus sounds included. Tested in P3D v4 and should be ok in FSX and other P3D versions. Zip preview for images. Custom packaged by Chris Evans
Posted Jan 7, 2019 11:57 by chris evans
1.92Mb (451 downloads)
This is a retexturing of the 737 Virtual Cockpit. Overhead Panel, Glareshield Panel, Center Pedestal have black overlays and the cockpit walls have been "lightened". I created this to use in my 737MAX aircraft. VC TEXTURES ONLY. I have not repainted the 2D panel.
Posted Jan 7, 2019 02:16 by Ken Webber