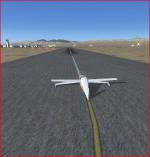 0.91Mb (85 downloads)
Take off in a Rutan Q1 Quickie from Mojave airport USA and fly through hoops to California City Mun airport in California City. Download from Simviation of the Quickie aircraft is required unless you want to change it. A Simviation scenery download of the Mojave airport is also recommended. Neither download is very large.
Posted Oct 8, 2017 08:57 by Don Olsson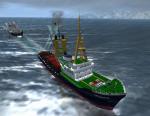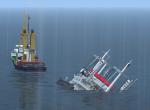 21.75Mb (294 downloads)
FSX/Acceleration/FS2004 package salvage tug boat OCEANIC with freighter in emergency. The OCEANIC is in service since 1969. Most of the time under German flag. She was and is one of the biggest and most powerful offshore salvage tugboats worldwide. She is almost 88 m long, 17.500 HP strong and more than 20 knots fast. The freighter is one of the German Cap San-class vessels from the same era. The package contains two pilotable versions (solo and towing a vessel) with 2D navigation bridge and VC and two ai-versions. The freighter of the pilotable version is animated with three different key commands. It is in the users hands if the towed vessel will stay in a modest emergency or if the ship will capsize and sink. FSDS 3.5 models by Erwin Welker
Posted Oct 8, 2017 07:00 by Erwin Welker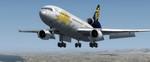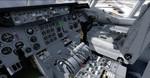 63.56Mb (816 downloads)
FSX/P3D 3 & 4 McDonnell Douglas DC-10-30 American Trans Air ATA package. ATA (American Trans Air) was a low cost US airline based in Indianapolis. ATA operated 4 DC-10-30 aircraft including use on military charter flights until it's cessation in 2008. The DC-10-30 has range for medium- to long-haul flights, capable of carrying a maximum of 380 passengers on flights up to 6,600 miles. Includes custom VC. Model and VC by Thomas Ruth. Includes comprehensive VC with working wipers. I added the great textures by Flightsim Global. Added FMC by Garret Smith. Custom packaged for P3D 4/3 and FSX by Chris Evans
Posted Oct 8, 2017 05:17 by chris evans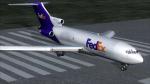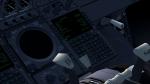 152.08Mb (570 downloads)
TDS Boeing 727-100F freighters pack all-inclusive. Thomas Ruth cockpit with FMC. Two engine variants with respective sounds, 5 liveries. Missing sounds fixed from previous version. Manuals included. Credits in aircraft description.
Posted Oct 8, 2017 04:25 by ZBell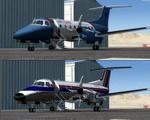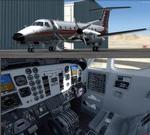 26.46Mb (643 downloads)
FSX/P3D 3/4 Embraer EMB-120 Comair, Palmeto Express and Skywest triple package. The Embraer EMB120 Brazilia is produced by Embraer in Brazil. The Eric Cantu original EMB120 updated to FSX native format by Eagle Rotorcraft Simulations. Added the great textures by Paint by Steve Drabek, Dan Halpern, Colin Lowe. Fixed wheel sink. Uses the updated King Air panel and VC. Assembled for FSX Acceleration and P3D 3 & 4 by Chris Evans.
Posted Oct 7, 2017 05:35 by chris evans
60.86Mb (1268 downloads)
FSX/P3D > 3 & 4 Boeing 787-10 KLM package with enhanced VC. As of 2017, Dutch flag carrier KLM have 6 Boeing 787-10 on order expected to enter service in 2010. The high detail native FSX Boeing 787-10 from TDS will be enjoyed by many more people who do not know how to install a VC into a FSX native model. Model includes ground servicing, fuel truck, cargo, etc. Now the 787-8 has the nearest VC I can find -- the 737-800. The layout of the 787 cockpit is not a million miles away from the advanced 737-800. The VC is the Alejandro Rojas Lucena/FSND fantastic revised Boeing 737-800 VC model blended with Ken Wiggington's revisions for the default B737 VC to make it more resemble a 787. This VC model includes Working wipers (right mouse click on switch) with rain effect. Switches for LCD Screens, EICAS, PFD, MFT. Autobrake switch. Opening pilots window. Cabin Lights switch. Realistic FMC. Ground Proximity Warning System (GPWS), More Realistic night VC textures. There are custom Boeing sounds included for that extra realism. I added the great quality textures by Carlos Eduardo Salas. Fixed wheel contact point. The VC added and aircraft.cfg edited to allow correct VC views. Manuals included. See VC docs to get the best out of the VC and FMC. Assembled and prepared for Prepar3d/FSX by Chris Evans.
Posted Oct 6, 2017 08:10 by chris evans
88.20Mb (498 downloads)
Texture Package v1.01 | FSX/P3D Repaint Package For Maryadi's MV-22B Osprey. These are the non "greased up" version of the repaints, and contain little wear and dirt textures on the paints. Repaints include these squadrons: x2 VMM-163 Ridge Runners, x2 VMM-262 Flying Tigers, x1 VMM-264 Black Knights, x2 VMM-265 Dragons, x1 VMM-266 Fighting Griffins, x2 VMM-268 Red Dragons, x2 VMM-363 Red Lions; 12 paints total. Painted by Letourn, assembled by JS.
Posted Oct 5, 2017 17:45 by JS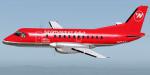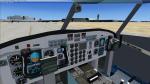 14.07Mb (769 downloads)
The SAAB 340B is a twin turboprop aircraft launched in 1984. Original design by PAD. New panels for wide and standard screen, VC, gauges including GPWS callout by Philippe Wallaert. See instructions in the readme.txt file. Nice flights.
Posted Oct 5, 2017 12:10 by Philippe Wallaert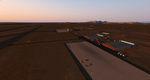 31.77Mb (115 downloads)
Ghat HLGT Libya Scenery for FSX/P3D Ghat is a medium-sized airport located in the south-west of Libya, near Algerian border, and 10 miles north of the city of Ghat. In early 2010s Ghat was undergoing major renovatios, but civil war in Libya has put these plans on hold. While all runways and taxiways were recently repaved, new passenger terminal is still unfinished, and air traffic is almost non-existent. Except from military and cargo planes, the only regular passenger flight to Ghat nowadays is Air Libyan from Tripoli: their A320 is visiting this place twice a week. By Dmitriy Kozyrev
Posted Oct 5, 2017 03:15 by uploader
85.08Mb (888 downloads)
P3D V3 & 4 / FSX Boeing 747-8F Qatar Cargo package with enhanced VC. Qatar Cargo is the world's 3rd largest cargo airlines and is based in Doha International Airport in Qatar. As of 2017, Qatar Cargo operate 1 Boeing 747-8F freighter. Project Opensky native FSX Boeing 747-8F assembled and upgraded for FSX with the developed B747 VC (virtual 3d cockpit) from Alejandro Rojas Lucenda (Manual included). This is the Project Opensky FSX native Boeing 747-400 model, and includes ground cargo servicing, stairs (FSX - Go to Views - Instrument Panel -Posky Utility), opening nose section and more. Included CF engine sounds from BrandonG, with realistic jet whine to make your flight sound great. Thank you to Project Opensky for their contributions to the worldwide community of flight simulation. I have included the professional Saudia textures by Carlos Salas. Also includes the Boeing 747 VC textures upgrade. This give a much clearer 747 interior virtual cockpit look. Assembled and edited for FSX and P3d v3 & 4 by Chris Evans.
Posted Oct 5, 2017 02:49 by chris evans