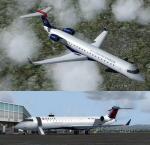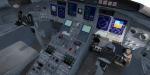 97.57Mb (396 downloads)
FSX/P3D Bombardier CRJ-700 FSX Native Package. Liveries: Delta Connection, U.S. Airways Express. Project Opensky CRJ-700 FSX native model and VC. Models: Exteriors by Mitsushi Yutaka/Project Opensky. VC Models by Jacob Kubique and Corey Ford of Project Opensky. Flight dynamics Warren C. Daniel. FSX and Prepar3Dv4 MdlX conversions by Speedbird77.
Posted Jul 9, 2020 10:20 by anon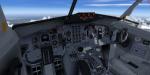 47.32Mb (386 downloads)
FSX/P3D Boeing 727-200 Transaer package. Transaer was an Irish charter airline based at Dublin and operated between 1992 and 2000. The airline operated a variety of aircraft including the Boeing 727-200. Boeing made the classic 727-200 between the early 1960's to 1984. It has a max. range of 2700nm. Boeing 727-200 model by TDS/ Tenkuu Developers Studio with Thomas Ruth's great Boeing 727 VC added. Includes utility for ground services, Passenger bus, cargo, stairs, refuelling truck etc (find it under - Views - Instrument panel - Util) Thomas Ruth VC added and aircraft.cfg edited to allow correct VC views. The VC includes working wipers, Honeywell FMC and more. See Panel manual for more info. TDS native FSX Boeing 727-200 model. See panel docs to get the best out of the VC. Zip preview for more imgages. Textured and assembled for P3D v4.5 and should be ok in older P3D & FSX by Chris Evans
Posted Jul 9, 2020 07:20 by chris evans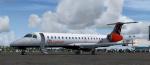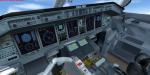 35.80Mb (331 downloads)
FSX/P3D Embraer ERJ-145 FSX Native Loganair Package. Project Opensky Embraer ERJ-145 FSX native model and VC. Models: Exteriors by Project Opensky. VC Models by Jacob Kubique and Corey Ford of Project Opensky. Paint Alan Merry. XML Coded Animations by Hiroshi Igami of Project Opensky. FSX and Prepar3Dv4 Adaptations by Speedbird77.
Posted Jul 9, 2020 04:35 by anon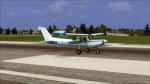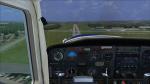 23.47Mb (818 downloads)
Freeware from Just Flight. This is the complete aircraft, updated for FSX and is released as freeware by Just Flight .Painted in the livery of G-BLAX as it appeared around 2002 whilst being used by Bournemouth Flying Club. Repaint by Richard Coombes Copyright Just Flight Ltd 2008 www.justflight.com
Posted Jul 9, 2020 04:34 by uploader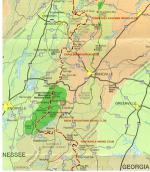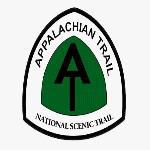 143.22Mb (109 downloads)
Appalachian Trail Adventure North Carolina. Please read the PDF file before flying this Mission. Fly the historical Appalachian Trail by each state. This is long distance hiking trail from Georgia to Maine. Along your flight look for each of the shelters were thru hikers sleep on the trail along with many landmarks on the trail. This mission you will be flying the North Carolina section. David Crandall
Posted Jul 9, 2020 03:21 by uploader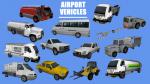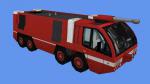 54.70Mb (1224 downloads)
FSX/P3D Airport AI Vehicles Package. This package will update 38 default Airport Vehicles with new textures and lighting, adding more realism and life to your airports. All 38 vehicles have been re-painted, with much improved Alpha layers, Specular lighting and Bump maps, and the common wheel default textures have also been updated. All new textures are saved as DXT5. There are 3 new vehicles: The European Fuel Truck long base replaces the default short base one, the American Catering Truck is now similar to the European one, and finally the Security Pickup by Steven Colley (3 liveries) has been added. All vehicule models have been updated in a similar way to render better in their environment, at any time of the day, but more specifically at Dusk, Night and Dawn. Alpha and Specular textures will blend all vehicles in a more realistic way. No branding of any kind has been used in the textures, in order to keep all vehicles as neutral as possible across all regions. The default AI vehicles night lighting texture file has also been improved. This package contains 3 type of install: "Textures only", "Textures with Beacon/Strobe lights", or "Textures with Beacon/Strobe lights and Headlights"! Check the "Changelog.txt" file for known issues and to help you choose the right install for your sim. The default install will use "Textures with Beacon/Strobe lights" as standard, but you can change/revert at anytime to one of the other 2 types if needed. See "Install.txt" file for more details and how to install correctly. A special thank you goes to Steven Colley for is fantastic contribution and for giving me the inspiration for this project in the first place. Enjoy!
Posted Jul 8, 2020 10:43 by Philippe Marion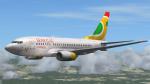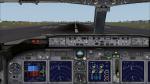 76.18Mb (409 downloads)
FSX/P3D Boeing 737-530 Air Senegal, registration YR-AMD. Air Senegal is the new national carrier of Senegal. Air Senegal's fleet includes 7 aircrafts: 2 x ATR 72-600, 2 x A319-111, 2 x A330-941 neo and 1 x Boeing 737-530. This aircraft is based on the Boeing 737-600 (no eyebrows) FSX native model by Project Opensky, featuring an updated Airfile and improved flight dynamics. All textures are very detailled with new alpha layers. All textures are DXT5. New B737NG wide 2D panel V2.1 (with default panel optional). The VC is the Alejandro Rojas Lucena/FSND fantastic revised Boeing 737-800 VC model. This VC model includes working wipers (right mouse click on switch) with rain effect. Switches for LCD Screens, EICAS, PFD, MFD. Auto-brake switch. Opening pilots window. Realistic integrated FMC. More realistic day and night VC textures by Chris Evans, with further updates, including 5 VC camera views. Also features a new xml Radio stack in the VC to replace the old FS9 B737-400 gauge. Fully working Auto-brake, Fully working Auto-taxi, working Autopilot annunciator panel, fixed Warning/Caution annunciator panel, fixed Flaps Transit and Extended annunciator lights, Anti-skid switch. The new panels are using the following extra gauges: FMC by Garrett Smith, TCAS V2 by Dietmar Loleit, and VSpeed, Altitude Callout, Icons32, Brake sound and new Cockpit sounds. Most of these gauges are using the FSX XML Sound gauge by Doug Dawson. Superb environment sound file based on Emil Serafino's CFM56 package, with further updates. Tested in FSX Acceleration (DX10) and FSX Steam Edition (DX9). Not tested in P3D but should work correctly up to V3. Sound effects may not work in V4.
Posted Jul 8, 2020 08:14 by Philippe Marion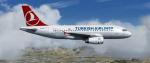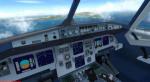 72.66Mb (348 downloads)
FSX/P3D Airbus A319-100 Turkish Airlines package. Turkish Airlines is based at Ankara Esenboga Airport and currently have 6 Airbus A319-100 in their fleet. The A319 is a shorter version of the A320 family. Custom Airbus sounds. Also added jetway configs (Ctrl J). Model by Project Airbus with FSX native updates by Speedbird77. Revised original VC by Microsoft updated by Collin MacKenzie to include built in FMC and more. Textured and assembled for P3D/FSX by Chris Evans
Posted Jul 8, 2020 07:18 by chris evans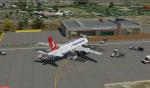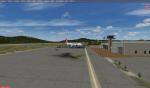 18.17Mb (57 downloads)
LTAS Zonguldak Airport small but international airport westnorth of Turkey, near the Blacksea. Terminal building, tower and ARFF Building model have been designed useing Sketchup 2018. ADE has been used parking aprons, taxiway and taxisign and some objects. Special thanks for ADE AFCAD file and other object for ERMAN PILICOGLU. LTAS 2020V1 by Hakan DAGHAN
Posted Jul 8, 2020 04:01 by Hakan DAGHAN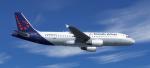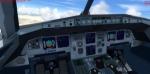 83.48Mb (412 downloads)
FSX/P3D Airbus A320-200 Brussels Airlines package. Belgium's flag carrier airline is based at Brussels Airport and currently have 16 Airbus A320-200 flying to destinations around Europe, Russia, North Africa and the Middle East. Views/Instrument panel in FSX menu. (FSX : Go to Views -Instrument Panel. P3D: Go to Vehicle - Instrument panel). Added better views. Model by Project Airbus. Updated VC by Speedbird77 with built in FMC by Garret Smith. Includes A320 operation manual and checklist. Airbus sounds included. Textured and assembled for P3D v4.5 by Chris Evans. Should work in FSX and other P3D
Posted Jul 7, 2020 11:53 by chris evans