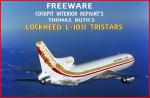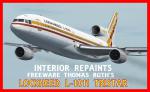 103.92Mb (325 downloads)
From the PAINT SHOP Cockpit Interior Repaints for the FREEWARE Lockheed L1011 Tristar of Thomas Ruths. Enjoy the Color contrast Seats to match the Tristar of your paint livery. Reds, Blues, Golds and Floral seats and some with Tristar stickers on the engineers panels too. Interior repainted by Jetranger
Posted Jun 24, 2017 01:32 by Jetranger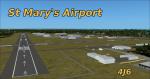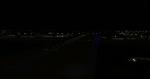 13.55Mb (115 downloads)
St. Marys Airport (4J6) is a public use airport located two nautical miles north of St. Mary's, Georgia. The Airport has 2 Runways and Fuel service. This scenery will update the airport in FSX to match it real world counterpart. It will also add scenery for Kings Bay Navel Base just North of the Airport. In addition to this the scenery will also add the Prohibited Airspace P50 which is extremely close to the airport. COM Frequencies and Approaches have been updated as well. Sadly the airport is scheduled to be closed down on July 14th 2017. This is due to security concerns. Because of this the Scenery has 2 versions of the airport, you may choose which one to install. The first version is the airport updated and working in FSX. The 2nd version is the airport closed down. Runways are closed, AI will no longer use the field, fuel service has been shutdown.
Posted Jun 23, 2017 15:26 by CountryFlyboy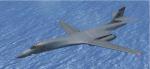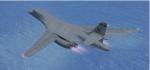 32.62Mb (510 downloads)
This is my second update of the Alpha B-1B Lancer for FSX. I have fixed the problem with the nose bobbing up and down at low altitude while on autopilot. The fix also changed the throttle setting at cruise speed and altitude to between 60 and 75% instead of over 90%. This update includes everything I did for the previous update.
Posted Jun 23, 2017 13:15 by Bob Chicilo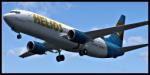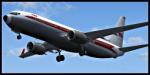 294.37Mb (777 downloads)
Multi livery package of the amazing TDS Boeing 737-800 with many liveries , effects , smoke effects , virtual cockpit and much more. Liveries: Jetair, Helios, Ryanair EI-FIA, Ryanair Dreamliner, delta, American-TWA, Sunwings, BWIA, Thomson Dreamliner, Turkish, American Trans air, Pan Am , KLM OC, KLM NC, Aloha, Aeromexico, Varig, Virgin Australia, Webjet, Smartwings, Blue Air, Aerolineas Argentinas 1, 2 & 3, Pan Am, TWA Globes, TWA Wings of Pride, TWA new, Southwest New, KLM PH-BXM, Egyptair. Includes the enhanced FSX 738 VC by Alejandro Rojas Lucenda.
Posted Jun 23, 2017 12:03 by Alex Guerreiro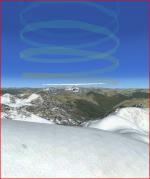 0.33Mb (106 downloads)
There is a sailplane tutorial & mission in FSX. This hang glider mission is placed in the same region. For a better experience in this hang glider mission, I found it fun to use the thermals in the area. In your settings, choose weather and the option of schematic to make the thermals visible. When you lift off from the mountain, perform about a 180 degree turn & you should see a high thermal spiral very close by. Lift off is from about 11,560'. By circling within the thermal, you should be able to reach 18,000' to 20,000' without too much difficulty. This opens up the possibility to reach some distant airports at over 50 miles away.
Posted Jun 23, 2017 09:34 by Don Olsson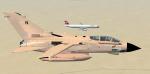 0.04Mb (243 downloads)
I apologise for this mistake. Here is a texture fix for 'Black Magic' Just add this file into Black Magic's folder and over-write…that's all, enjoy.
Posted Jun 23, 2017 00:18 by Andre Ludick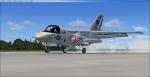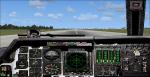 15.02Mb (307 downloads)
This is an update to the Kazunori Ito FS2002/FS2004 USN Lockheed S-3 Viking. The 2D panel has been re-gauged with XML gauges (only one GAU. radar file). Also included are the Juan Antonio Martinez US Navy Lockheed S-3 Viking Texture Six Pack including texture thumbnails. Contains eight aircraft with three possible configurations. 2D panel only, has non-functional VC panel.
Posted Jun 22, 2017 23:43 by Michael E. Roberts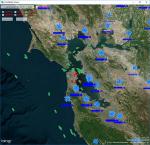 0.94Mb (75 downloads)
FSX2BMAP version 1.5 is FSX, P3D(V4) and FS2004 utility. This program shows a your aircraft position on Bing Maps. And more flight plan and AI traffic (planes & ships(FSX & P3D)) also is shown. LAN mode was added. You can show your plane and AI on another PC.
Posted Jun 22, 2017 21:43 by Koji Tsubakimoto
9.70Mb (26 downloads)
Tasilli Travaile Aerien textures only for the payware Carenado B1900D
Posted Jun 22, 2017 16:45 by HADDAD
9.15Mb (24 downloads)
Tassili Airlines Algeria textures only for the payware Carenado B1900D
Posted Jun 22, 2017 16:35 by HADDAD