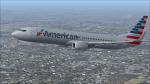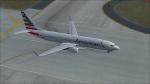 26.37Mb (96 downloads)
American Airlines textures only for the payware PMDG Boeing 737-900
Posted Nov 7, 2017 01:10 by Dillon Rock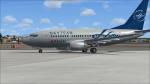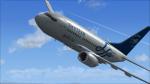 20.18Mb (38 downloads)
Delta Skyteam Airlines textures only for the payware PMDG Boeing 737-600
Posted Nov 6, 2017 16:30 by Dillon Rock
145.49Mb (232 downloads)
PW Sounds for the Airbus A320Neo.
Posted Nov 6, 2017 14:14 by Kairi Akai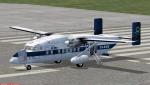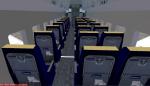 80.53Mb (687 downloads)
The Shorts 330 is a 30-seat twin turbo prop short/medium range commuter airliner and freighter developed from the Shorts Skyvan. Design and production was by Short Brothers of Belfast, Northern Ireland. The firm was later taken over by Bombardier. The Short 330-100 named "Isle of Naxos" and in service with Olympic Airways from 1981 to about 1994. Those aircrafts was very convenient for short routes between hundreds of Aegean Islands and mainly for their ability of landing to their short runways. Short 330-100 Olympic Airlines "Isle of Naxos". Model by premier Aircraft Design. Aircraft, panel and sound package including dynamic VC with custom gauges. Full flight video of FSX Short 330-100 Olympic Airlines "Isle of Naxos" Thessaloniki (LGTS) to Samos (LGSM):
Posted Nov 6, 2017 12:18 by Vangelis Vasilias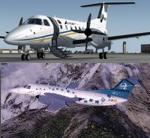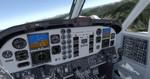 22.89Mb (505 downloads)
FSX/P3D 3&4 Embraer EMB-120 Airjet and Swiftair twin package. The Embraer EMB120 Brazilia is produced by Embraer in Brazil. The Eric Cantu original EMB120 updated to FSX native format by Eagle Rotorcraft Simulations. Added the great textures by Paint by Cinthia Gutierrez Sanchez. Fixed wheel sink. Uses the updated King Air panel and VC. Assembled for FSX Acceleration and P3D 3 & 4 by Chris Evans.
Posted Nov 6, 2017 12:03 by chris evans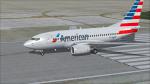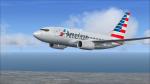 45.39Mb (86 downloads)
American Airlines textures only for the payware PMDG Boeing 737-600
Posted Nov 6, 2017 10:50 by Dillon Rock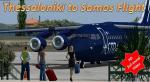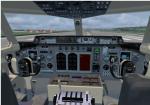 61.02Mb (1404 downloads)
The British Aerospace 146 (also BAe 146) is a short-haul airliner and a regional airliner that was manufactured in the United Kingdom by British Aerospace, later part of BAE Systems. The BAe 146-200 is a 'stretched' version of the 146-100, a medium sized commercial aircraft, and the BAe 146-300 is a 'stretched' version of the BAe 146-200. Astra Airlines BAe-146-300 is dark blue (SX-DIZ).Aircraft speed is about 800 km/h, max altitude 31000 feet and max flight time 3,5 hours. Aircraft cabin 112 seats capacity. BAe 146-200 for Microsoft Flight Simulator FS9 and FSX. Model by Premier Aircraft Design. Full package for FSX/SP2 with custom panels and VC and air stairs. Repainting and modifications of BAE146-200 made under permission of Premier Aircraft Design. Vangelis Vasilias. (will not work in P3D v4 but maybe v3)
Posted Nov 6, 2017 07:55 by Vangelis Vasilias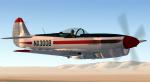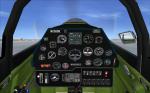 25.07Mb (539 downloads)
The Curtiss P-40Q was an experimental project which attempted to produce a really modern fighter out of the existing P-40. The modifications were in fact so drastic that there was very little in common with earlier P-40 versions. The most prominent XP-40Q feature was the cutting down of the rear fuselage and the addition of a bubble canopy as on the "XP-40N". The result was an aircraft which bore almost no resemblance whatsoever to its parent P-40 line. The V-1710-121 engine was fitted with water injection, resulting in a power of 1425 hp. Speed increased to 422 mph at 20,500 feet, making it the fastest of all the P-40s. This is Tim Conrad's model with revised and enhanced panels compliant for FSX/ P3D.3. Smoke added. Original model by Tim Conrad, new panels with new gauges as well as new smoke configuration by Michael Pook.
Posted Nov 5, 2017 05:11 by Michael Pook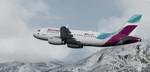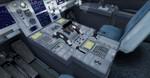 41.72Mb (1239 downloads)
FSX/P3D >3 & 4 Airbus 319-100 Eurowings package. Eurowings is based in Dusseldorf, Germany, and is a division of the Lufthansa group. As of November 2017, Eurowings operate 15 Airbus A319-100 with 3 more on order. Full working VC, working wipers, with groundhandling gauge and built in FMC. Added exits for Jetways (press Ctrl J) and better Thomas Ruth VC with updates by Chris Evans and Louis Quintero. Use FMC under Views/Instrument panel in FSX menu. (FSX : Go to Views -Instrument Panel. P3D: Go to Vehicle - Instrument panel), Custom sounds. Model by Project Airbus. Fixed jetways. Added the great textures by Stefan Bree. Assembled for FSX/P3D by Chris Evans.
Posted Nov 5, 2017 05:09 by chris evans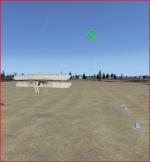 0.56Mb (115 downloads)
Take off in a Bell Jet Ranger helicopter, briefly visit the area of the Wright Brothers at First Flight airport in Kill Devil Hills, NC, USA, change to the Wright Flyer, make a short flight and continue on for more time in the Flyer by going over the water and landing at Dare County Regional airport. Download the Wright Flyer from Simviation.
Posted Nov 5, 2017 04:32 by Don Olsson