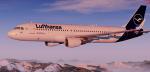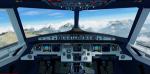 79.38Mb (1023 downloads)
FSX/P3D Airbus A320-200 Lufthansa D-AIWE package. Lufthansa is Germany's flag carrier airline and currently have 61 A320-200. Views/Instrument panel in FSX menu. (FSX : Go to Views -Instrument Panel. P3D: Go to Vehicle - Instrument panel). Added better views. Model by Project Airbus. 2020 updated model and VC by Speedbird77 with built in FMC by Garret Smith. Includes A320 operation manual and checklist. Airbus sounds included. Textured and assembled for P3D v4.5 by Chris Evans. Should work in FSX and other P3D
Posted Sep 5, 2020 06:00 by chris evans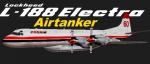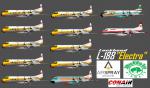 262.74Mb (677 downloads)
Modified with the permission of FS KBT, their Electra has been modified by myself into the iconic airtanker that many fly as today. The great model by FS KBT largely remains unchanged. With the exception of the external tank and gauge modifications added for true engine auto smoke that will be uninterrupted by the use of the aircraft's smokesystem by either your own custom retardant/water effects or if you use this with FireFighterX. A retardant tank was also added in the payload section for payload management in FireFighterX. The L-188 Electra airtankers grace the skies mainly of the Great White North of Canada. Rarely seen in the United States, the Electras do make their way south into the States in the worst of fire seasons, 2020 is one of those years. The largest operator of fire bombing Electras is Air Spray. Two other operators of the Electra exist in Canada. Buffalo Airways operates several in tanker configuration. As does Conair, but with a single aircraft currently. 2 repaints are included in this initial release. T-481 from Air Spray in the L-188C(AT) variant, and T-60 from Conair in the L-188C(F) variant. The entire Air Spray Fleet repaint pack(s) as well as Buffalo Airways will follow this release. These include the HD 4K textures, hence the large file sizes. Aircraft was built and tested in P3Dv4.5, but is compatible with P3DV5 and FSX. But is untested in either. Aircraft originally by FS KBT, airtanker conversion by Nicholas Mitchell. Repaints also by Nicholas Mitchell.
Posted Sep 5, 2020 02:09 by Nicholas Mitchell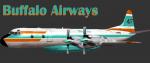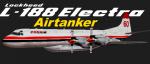 209.62Mb (223 downloads)
This HD Texture Pack is for Buffalo Airways. Buffalo operates 2 converted Electras as airtankers. Ships 416 and 417. Each with their own unique high visibility liveries. Something Buffalo is also well known for. File is intended to be used on my airtanker conversion of the FS KBT Electras. Repaints by Nicholas Mitchell.
Posted Sep 5, 2020 01:46 by Nicholas Mitchell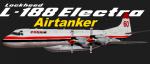 468.80Mb (157 downloads)
This is pack 1 of 2 for completing the entire fleet of Air Spray's L-188 Electra Airtankers. This is intended to be used with my airtanker modification to the FS KBT Electra. This pack includes ships 482, 484, 485, and 487. These textures are 4K HD textures, including the bump and spec maps. This is why the file sizes are gigantic. Texture pack 2 will include the remaining fleet of aircraft. Repaints by Nicholas Mitchell.
Posted Sep 5, 2020 01:40 by Nicholas Mitchell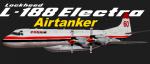 468.48Mb (135 downloads)
This is Pack 2 of 2 to complete Air Spray's fleet of fire fighting L-188s. This pack houses the remaining aircraft. Ships 489, 490, 492, and 498. Like pack 1, this is intended to be used with my airtanker modification to the FS KBT Electra. Textures are completely 4K, hence the large file sizes. Textures by Nicholas Mitchell
Posted Sep 5, 2020 01:37 by Nicholas Mitchell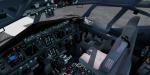 59.51Mb (746 downloads)
FSX/P3D Boeing 737-800 Sun Express package. SunExpress is a German/Turkish airline base at Turkey Antalya Airport. Currently SunExpress have 65 Boeing 737-800 flying to tourist destinations around Europe, Eastern Europe, North Africa and the Middle East. Package includes advanced 737-800 VC added. Including utility for ground services, Passenger bus, cargo, stairs, refuelling truck etc (find it under - Views - Instrument panel - Util) The VC is the Alejandro Rojas Lucena/FSND upgraded Boeing 737-800 VC model. This virtual cockpit model includes working wipers (right mouse click on switch) with rain effect. Switches for LCD Screens, EICAS, PFD, MFT. Autobrake switch. Opening pilots window. Cabin Lights switch. Realistic FMC. Ground Proximity Warning System (GPWS), More Realistic night VC textures. Custom sounds included for that extra realism. VC added and aircraft.cfg edited to allow correct VC views, jetways, wheel levels and wing views. Includes PDF B737 checklist, additional G1000 MFD and PFD screens and HGS (HUD). Thank you for the high quality Boeing 737-800 model and paintkit from TDS. Textured and assembled for P3D 4.5 by Chris Evans. Should also work in earlier P3D versions as well as FSX.
Posted Sep 4, 2020 04:01 by chris evans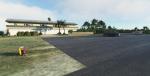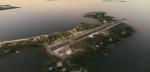 33.04Mb (415 downloads)
%100 custom airport buildings. Take offs and landings at George T. Lewis Airport (KCDK), Florida, are particularly challenging, as the Gulf of Mexico pushes up against both ends of the runway. Couple this with the shortest paved public runway in the state of Florida and you better be on your game! Formerly used as an air/sea rescue base during and after World War II, the facility was deeded to Levy County. George T. Lewis Airport covers an area of 52 acres (21 ha) at an elevation of 11 feet (3 m) above mean sea level. It has one asphalt paved runway designated 5/23 which measures 2,355 by 100 feet (718 x 30 m) with a displaced threshold on both ends.
Posted Sep 3, 2020 22:15 by LKP Designs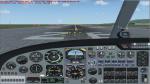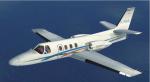 31.30Mb (581 downloads)
This is an update for FSX of the Cessna Citation i500 by Alejandro Rojas Lucena. I have changed, deleted, and added gauges to the 2D panel; corrected the contact points where necessary; removed 2 spots on the left side of the 2D panel; and updated the flight dynamics. Last warning about new e-mail address.
Posted Sep 3, 2020 14:56 by Bob Chicilo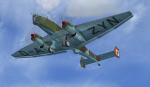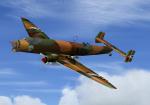 37.14Mb (677 downloads)
FSX/Acceleration/P3dV3/FS2004 Junkers Ju86 D1 and K2 Bomber. This prewar aircraft made its first flight in 1934 and went in battle by the Luftwaffe in the Spanish Civil War, competing with the Heinkel He-111. The Ju 86 D1 was the serial bomber version, the K2 was the export version for Hungary with radial engines. Other Ju 86 versions included transport and civil passenger airplanes. Only one model survived and is displayed in the Swedish Airforce Museum. The models in colours of Luftwaffe and Hungary comes with photorealistic 2D and VC panels, many animations, shown with twelve cameras, including three gunner views with animated MG15. FSDS 3.5 model by Erwin Welker
Posted Sep 3, 2020 02:24 by Erwin Welker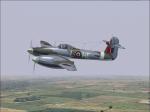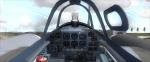 18.66Mb (861 downloads)
Ito-san's superb Westland Whirlwind now updated for FSX and P3D up to v3. All credits go to him, to William Ortis from Lionheart Creations for his updates and 2nd texture and to Lawdog for his great Peregrine sounds. 2D and VC panel with working gauges (included).
Posted Sep 3, 2020 02:09 by Erik Hertzberger