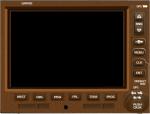 0.50Mb (175 downloads)
Standard fs9gps in brown for FS9 and FSX
Posted Sep 13, 2022 13:26 by Barivision
14.60Mb (177 downloads)
Modification of Yosuke Ube's paint kit to eliminate the red "bleeding" in the simulator view, that was coming from the original bitmaps. Also fixed the forward flashing red beacon by adding the bitmap for the lights; they are missing from several of the POSKY B-777-300ER repaints in Simviation, which were causing the forward beacons to flash as black spots. Repainted by R.E. Wyman using the POSKY 777-300 Version 2 Paint kit.
Posted Aug 8, 2022 01:38 by R.E. Wyman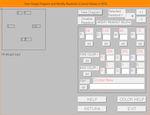 0.05Mb (28 downloads)
GAUMOD98 (GAUge MODifier for FS98) is a little utility that allows limited modification of GAU files in FS98: that will change the color and the offsets of digital readouts on gauges. It requires the Visual Basic 5.0 driver file (MSVBVM50.DLL). If you don't have this already in your Windows/System folder, download the MSVBVM50.ZIP package from the link below.
Posted Jul 12, 2022 01:52 by Chuck Dome
1.62Mb (42 downloads)
My rendition of a paint kit for the ISDT Beech 200, erased all logos and drawings and put rivets and lines back. No layers sorry, just a flat image. Works quite well if you use the "multiply" feature while painting though. I haven't been able to find a real paint kit for this aircraft so this is better than nothing for anyone who wants to repaint this nice freeware.
Posted Jun 30, 2022 10:18 by Delta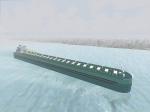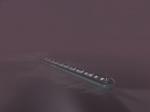 8.52Mb (82 downloads)
FSX SE 1000 Foot Great Lakes Freighter version 4. Features- !ATTENTION HAS TWO ALTERNATE _LM TEXTURES FOR UPLOAD 02 03 MISTAKES FIXED ON Funnel, Updecks, Windows(Blue/Brgndy) - LM! Landable deck platforms lights and effects built in GMAX and exported with LM textures. Meant for BGL or mobile scenery purposes two source BGLs and model files for placement included. Originally placed in FSX Deluxe Edition with Object Placement Tool for use in FSX SE. Needs air file and Bridge work to be Pilotable. Has default fuel truck sounds. Part of Great Lakes Scenery im working on. GMAX save file included. Model and textures by Greg Ebnit.
Posted Sep 16, 2021 00:01 by Greg Ebnit
128.60Mb (161 downloads)
Object libraries for scenery developers. All objects in these libraries are 100% original the result of several 100 hrs of effort. Some adapted from FSX models then processed through Blender. All objects from the real world. All objects use LOD (Level Of Detail)to keep frame rates high. Final long distance models have a large triangle added below ground to stop them disappearing in the distance. PBR materials used extensively. Included are 2 PDF files with photos of every object to make selection easy. Republish these files in any freeware scenery if required. ---------------library-cbj Cones x4 Gables x3 Fences (8 types farm chainlink x3 mesh horse hand-rail paling) x64 Gas (petrol) station x3 Gliders x4 Grain storage hoppers silos x 4 Power poles x2 Rail platforms station x5 Rail locomotive passenger_carriage grain_hoppers x5 Towers radio x5 Weather station small x4 -------------library2-cbj Grain bunkers - large piles of grain covered with canvas x5 Hangars small airfield x14 Pivot irrigator x3 Sheds x4 Shelters x2 Terminals - small airfield x12 Water tanks x3 Towers water x4 Tractors farm x3.
Posted Jun 11, 2021 05:11 by Colin Jeffery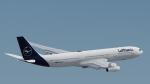 17.65Mb (142 downloads)
Please use if you're using the tomruth a340-300! a new 4k paintkit for livery makers, and shiny new pbr for p3d v4.4 and onwards. This is not a useable aircraft, just an upgrade pack, anyone can use it and reupload it
Posted May 15, 2021 00:39 by Salyut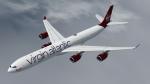 11.63Mb (174 downloads)
New pbr textures for the Thomas Ruth A340-600 model, new 4k paintkit for livery makers. To be used in conjunction with the Thomas Ruth A340-600 paintkit in P3D4 +
Posted May 2, 2021 06:46 by Salyut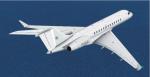 64.67Mb (120 downloads)
Iris Global Express paintkit. PDS and TGA formats
Posted Mar 2, 2021 06:12 by uploader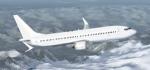 7.16Mb (205 downloads)
Public paintkit for the TDS Boeing 737 Max 8 V3
Posted Feb 1, 2021 00:35 by uploader