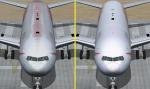 14.60Mb (176 downloads)
Modification of Yosuke Ube's paint kit to eliminate the red "bleeding" in the simulator view, that was coming from the original bitmaps. Also fixed the forward flashing red beacon by adding the bitmap for the lights; they are missing from several of the POSKY B-777-300ER repaints in Simviation, which were causing the forward beacons to flash as black spots. Repainted by R.E. Wyman using the POSKY 777-300 Version 2 Paint kit.
Posted Aug 8, 2022 01:38 by R.E. Wyman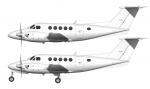 1.62Mb (42 downloads)
My rendition of a paint kit for the ISDT Beech 200, erased all logos and drawings and put rivets and lines back. No layers sorry, just a flat image. Works quite well if you use the "multiply" feature while painting though. I haven't been able to find a real paint kit for this aircraft so this is better than nothing for anyone who wants to repaint this nice freeware.
Posted Jun 30, 2022 10:18 by Delta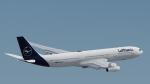 17.65Mb (141 downloads)
Please use if you're using the tomruth a340-300! a new 4k paintkit for livery makers, and shiny new pbr for p3d v4.4 and onwards. This is not a useable aircraft, just an upgrade pack, anyone can use it and reupload it
Posted May 15, 2021 00:39 by Salyut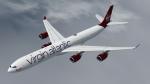 11.63Mb (174 downloads)
New pbr textures for the Thomas Ruth A340-600 model, new 4k paintkit for livery makers. To be used in conjunction with the Thomas Ruth A340-600 paintkit in P3D4 +
Posted May 2, 2021 06:46 by Salyut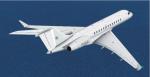 64.67Mb (120 downloads)
Iris Global Express paintkit. PDS and TGA formats
Posted Mar 2, 2021 06:12 by uploader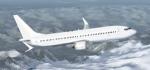 7.16Mb (204 downloads)
Public paintkit for the TDS Boeing 737 Max 8 V3
Posted Feb 1, 2021 00:35 by uploader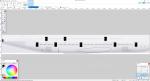 24.42Mb (3449 downloads)
Project Airbus presents the Airbus A380-800. Features include dynamic wingflex (with input from several new variables), accurate LAF simulation, parallel bogies, drooping control surfaces, hardcoded double strobes, and over 40 other custom XML parts. Visit us at www.pairbus.com. This is the paint kit for the A380.
Posted Dec 13, 2020 07:32 by archive

3.40Mb (838 downloads)
MSFS A320Neo Paintkit. A template for creating a new livery for the A320. by Flight Sim
Posted Sep 13, 2020 03:52 by flightsim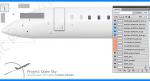 16.45Mb (234 downloads)
Paintkit for the Project Opensky CRJ-900. PSD format
Posted Aug 2, 2020 04:12 by uploader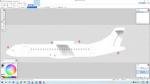 21.75Mb (399 downloads)
Paintkit for the Virtualcol ATR72. Ex payware, now freeware
Posted Jul 17, 2020 08:51 by uploader