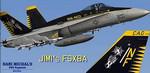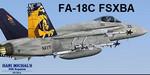 215.73Mb (301 downloads)
This is a paint-kit for the New FSXBA Hornet 2014. I have remodeled it from the original texture for my own use so is have my personal annotation. This paint kit have two versions I have used to paints in some different layouts that was easiest to use in two versions to economizing PC system. It great stuff and is 100% freeware, of course will be grateful if you add the author name in your publications. This paint kit has made with corel PHOTO-PAINT and after saving the the files in .psd some layers effect maybe has back to default and you will have to work that effect transparences or other effects.
Posted Aug 24, 2018 15:34 by Hani Michal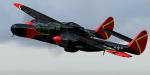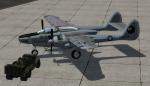 44.25Mb (269 downloads)
Paint kit for the Northrop P-61C Black Widow and Northrop RF-61C Reporter by DC Designs. Instructions included. Files saved in .xcf format ( GIMP ) but easy to convert to .PSD files if required.
Posted Aug 18, 2018 13:55 by Dean Crawford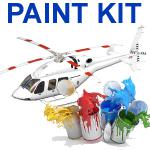 130.38Mb (185 downloads)
We missed something you like? Are you a keen member of a Virtual Airline? No problem! / There you go: a layered paint kit specially designed to unleash your creativity; intended to be used with the Bell 429 Base Pack and all its subsequent extensions. / Many vectored paths saved to assist you with new repaints. / Author: Sergio Kauffman.
Posted Sep 15, 2016 05:46 by Sergio Kauffman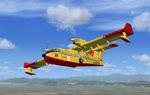 7.78Mb (170 downloads)
Paint Kit for Bombardier CL-415 v.2 for fs9 and FSX by Massimo Taccoli The texture set contains Master Blank multi layered Photoshop files that you can use to make DXT3 format textures.
Posted Jun 12, 2016 04:47 by Massimo Taccoli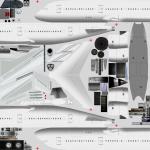 34.92Mb (819 downloads)
This paintkit contains 2 Photoshop templates, and 2 BMP templates. Paintkit by FS Painter, revised and packaged by Mees Jansen
Posted May 14, 2016 19:37 by Mees Jansen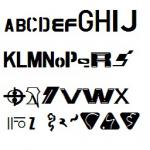 0.48Mb (464 downloads)
Just a file of handy fonts,open source, collected over the years. From utilitarian to weird. USAF, USAF Amarillo, RAF, RCAF, NASA, g-p stenciling fonts. How about Fabrini? Klingon, Vulcan, Ferengi or Federation types? For MS O/S's
Posted Jan 29, 2016 17:47 by LLS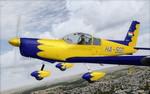 3.30Mb (321 downloads)
Paintkit for the PWDT Zlin Z-142 by Pannon Wings Design Team. Kendy Schwarz
Posted Oct 15, 2014 01:56 by Nicolas Neveu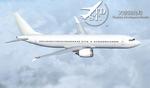 13.57Mb (1825 downloads)
Tenkuu Developers Studio - Boeing 737 MAX Series - Official Paint Kit for Repainters
Posted Sep 8, 2014 04:55 by chris E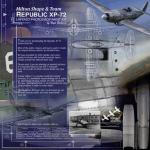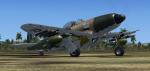 82.99Mb (188 downloads)
Republic XP-72_paintkit By Nigel Richards for the Republic XP-72 by Milton Shupe & team 15/06/2014 ----------------------------------------------------------- Fully layered 2048 x 2048 files for complete access to all model's texture surfaces (includes camo and weathering). Access the full range of layers - add, subtract or vary all elements - rivets, panels, scratches, highlights, weathering, as well as the actual graphics layers for colours, markings etc. So get some good reference pics, fire-up Photoshop and enjoy going creative for YOUR Republic XP-72 paint schemes. And remember; FS is for sharing - and we'd love to see the results of YOUR work. Enjoy being creative - have fun! Nigel
Posted Jun 15, 2014 12:04 by Milton Shupe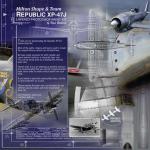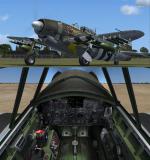 88.51Mb (329 downloads)
Republic XP-47J_paintkit By Nigel Richards for the Republic XP47J by Milton Shupe & team 11/06/2014 We have provided fully layered files for all exterior surfaces to allow completely free access to all areas of texturing icluding camo and weathering. This means that by accessing the full range of layers, you can now add, subtract or vary all elements - rivets, panels, scratches, highlights, weathering, as well as the actual graphics layers for colours, markings etc. So get some good reference pics, fire-up Photoshop and enjoy going creative for YOUR Republic XP-47J paint schemes. And remember; FS is for sharing - and we'd love to see the results of YOUR work. Enjoy being creative - have fun! Nigel
Posted Jun 14, 2014 09:49 by Milton Shupe