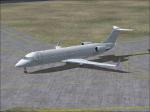 9.06Mb (179 downloads)
Project Opensky CRJ-200 Paintkit. Not an easy one! 2 paintkits enclosed. 1 is basic PSD which I can't figure out and the other simple base BMP files.
Posted Apr 9, 2019 03:24 by chrisE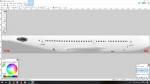 20.89Mb (251 downloads)
Paintkit for Thomas Ruth A310 Here are all resources ive used for the A310 series. By Thomas Ruth
Posted Apr 6, 2019 05:28 by ChrisE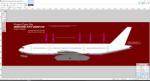 2.21Mb (145 downloads)
Project Opensky Boeing 777F paint kit
Posted Apr 4, 2019 12:47 by ChrisE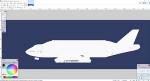 5.09Mb (66 downloads)
Official paintkit for the Project Opensky Boeing 747-400LCF Large Cargo Freighter (Dreamlifter).
Posted Mar 16, 2019 02:08 by uploader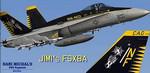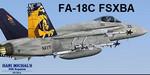 215.73Mb (476 downloads)
This is a paint-kit for the New FSXBA Hornet 2014. I have remodeled it from the original texture for my own use so is have my personal annotation. This paint kit have two versions I have used to paints in some different layouts that was easiest to use in two versions to economizing PC system. It great stuff and is 100% freeware, of course will be grateful if you add the author name in your publications. This paint kit has made with corel PHOTO-PAINT and after saving the the files in .psd some layers effect maybe has back to default and you will have to work that effect transparences or other effects.
Posted Aug 24, 2018 15:34 by Hani Michal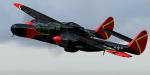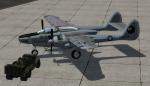 44.25Mb (358 downloads)
Paint kit for the Northrop P-61C Black Widow and Northrop RF-61C Reporter by DC Designs. Instructions included. Files saved in .xcf format ( GIMP ) but easy to convert to .PSD files if required.
Posted Aug 18, 2018 13:55 by Dean Crawford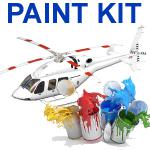 130.38Mb (204 downloads)
We missed something you like? Are you a keen member of a Virtual Airline? No problem! / There you go: a layered paint kit specially designed to unleash your creativity; intended to be used with the Bell 429 Base Pack and all its subsequent extensions. / Many vectored paths saved to assist you with new repaints. / Author: Sergio Kauffman.
Posted Sep 15, 2016 05:46 by Sergio Kauffman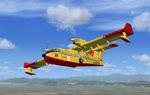 7.78Mb (243 downloads)
Paint Kit for Bombardier CL-415 v.2 for fs9 and FSX by Massimo Taccoli The texture set contains Master Blank multi layered Photoshop files that you can use to make DXT3 format textures.
Posted Jun 12, 2016 04:47 by Massimo Taccoli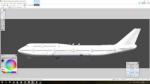 21.78Mb (426 downloads)
Project opensky Boeing 747-8F Paint Kit V4. We have also prepared for paint kit for Freighters. If you are interested painting Freighters, please visit our website for paint kit. It may contains master texture for Freighters, and option textures.
Posted May 14, 2016 19:37 by archive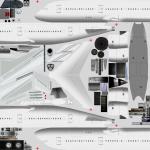 34.92Mb (1007 downloads)
This paintkit contains 2 A350-900 Photoshop psd paint kit templates, and 2 BMP templates. Paintkit by FS Painter, revised and packaged by Mees Jansen
Posted May 14, 2016 19:37 by Mees Jansen