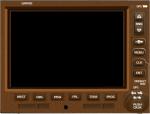 0.50Mb (177 downloads)
Standard fs9gps in brown for FS9 and FSX
Posted Sep 13, 2022 13:26 by Barivision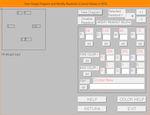 0.05Mb (28 downloads)
GAUMOD98 (GAUge MODifier for FS98) is a little utility that allows limited modification of GAU files in FS98: that will change the color and the offsets of digital readouts on gauges. It requires the Visual Basic 5.0 driver file (MSVBVM50.DLL). If you don't have this already in your Windows/System folder, download the MSVBVM50.ZIP package from the link below.
Posted Jul 12, 2022 01:52 by Chuck Dome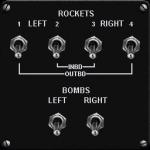 0.01Mb (327 downloads)
A simple switch panel to display or hide the external weapons loadout for Milton Shupe's great Bearcat update. My apologies Flightsimmers, I uploaded a faulty file earlier on that doesn't work. This one does. Freeware by Pierre Carosin 13/06/2017.
Posted Jun 14, 2017 11:38 by Pierre Carosin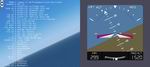 0.07Mb (2579 downloads)
FS2004/FSX BlackBox XML Gauge Debugging Utility. BlackBox constructs an xml diagnostic gauge that can be used to display in readout form the numerical or string values of all or selected A:, E:, P:, L:, C:, G:*, and @c and @g macro (related to the FS9 or FSX gps module) variables of the gauge you are editing/building. It can display important parameters such as boolean, L: and A: variables that are not often displayed directly by the gauge you are building. As such, it is very useful for debugging xml gauge logic; you can see what the variables are actually doing as MS Flight Simulator flies.Author:Robbie McElrath. 74K
Posted Jun 23, 2008 14:18 by archive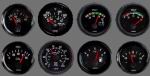 1.59Mb (2647 downloads)
FSX/FS2004 VDO & Isspro instruments set. Xml compatible with FS-X and FS9. 49 XML engine and other gauges based on photographs of real VDO and Isspro instruments. Real diameter = 52mm except Tachometers : 85mm See full list in VDO&Isspro doc. Pierre FASSEAUX. 1.6MB
Posted Jun 23, 2008 14:18 by archive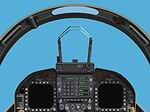 39.68Mb (4283 downloads)
FS2004 Alphasim Freeware Panels Bitmaps. Here are 160 panel bitmaps I have created between 1999 and 2005, please use them any way you like - but please don't try to sell them! The high quality panel bmp's range from WW1 to the present era and cover USA/Britain/ Luftwaffe/Soviet/Japanese air forces and others. They do not include any gauges or panel.cfg's. By Phil Perrott of AlphaSim. 40.6MB
Posted Jun 23, 2008 14:18 by archive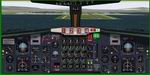 4.67Mb (2614 downloads)
C++ source code for FS2004 Boeing 707-420 panel (b707-436.zip here).By George Carty. 4.8MB
Posted Jun 23, 2008 14:18 by archive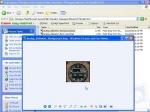 4.47Mb (12413 downloads)
Simple Panel Design. This browser-based, Internet style, ten lesson tutorial on panel and gauge design covers FS98 through FSX. The only software tools required design panels are the Windows accessory programs "Notepad" and "Paint". The tutorial explains in detail what's in an aircraft's panel configuration file (PANEL.CFG), how to edit that file and other Flight Simulator configuration files. It explains the difference between GAU and XML gauges, how to extract ,edit, and create your own XML gauges, how to use Windows "Notepad" to add, change, and reposition gauges on an instrument panel, and how to use Windows "Paint" to change the look, color, and size of instrument panels. The tutorial lessons are linked to hands on, step-by-step exercises. Screen captures illustrate examples in the lessons and exercises. Requires Internet Explorer 5.0 or higher, or other equivalent XML-enhanced web browser. For beginner through advanced intermediate users. Ken Smith. Filename: PDToot.zip
Posted Jun 23, 2008 14:18 by archive
0.31Mb (1151 downloads)
Honeywell Radio Management Unit RM-85 FSC's for use in Virtual Panels/Cockpits. Used in Primus 1000 Avionics Suite Learjet 45. FSDS FSC & BMP format. By Pedro Caldeira. 314K
Posted Jun 23, 2008 14:18 by archive
0.57Mb (1613 downloads)
Honeywell Corporation MFD Display FSC's for use in Virtual Panels/Cockpits. The 4x4 " MFd is used in the F-16, Etc. The 6x6 " is used in AH-64 Apache, but may be suitable for many other projects. FDFS FSC & BMP formats. . By Pedro Caldeira. 582K
Posted Jun 23, 2008 14:18 by archive