59.11Mb (1946 downloads)
This file contains all of the Software Development Kits released years ago by Microsoft for Flight Simulator 2004: A Century of Flight (FS9). These were released for developers and enthusiasts who want to customize and create add-ons for FS9. Included are: 1. Autogen SDK - autogen_sdk_setup.exe (5.4MB); 2. Netpipes SDK - netpipes_sdk_setup.exe (545KB); 3. Terrain SDK - terrain_sdk_setup.exe (11MB); 4. Weather Themes SDK - weather_theme_sdk_setup.exe ( 3.7MB); 5. Panels and Gauges SDK - panels_sdk_setup.exe (1.6MB); 6. Traffic Toolbox SDK - traffictoolbox_sdk_setup.exe (1.5MB); 7. ABL - fs2004_sdk_abl_setup.exe (611KB); 8. Aircraft Container SDK - fs2004_sdk_aircraft_container_setup.exe (609KB); 9. ATC Voicepack SDK - fs2004_sdk_atc_voicepack_setup.exe (17.9MB); 10. FSEdit SDK - fs2004_sdk_fsedit_setup.exe (1.3MB); [also inclued is a version for Japanese FS9 Users: fs2004_sdk_fsedit_japan_setup.exe (1.1MB)]; 11. Multiplayer and Flight Instructor SDK - fs2004_sdk_multiplayer_setup.exe (524KB); 12. Make Model SDK - makemdl_sdk_setup.exe (1.1MB); 13. BGLComp SDK - fs2004_sdk_bglcomp2_setup.exe (857KB); 14. gmax Gamepack SDK - fs2004_sdk_gmax_setup.exe (15.5MB); 15. Special Effects SDK - fs2004_sdk_special_effects_setup.exe (693KB); 16. Cabdir SDK - cabdir_sdk_setup.exe (559KB). Although portions of the SDK may prove useful to Flight Simulator enthusiasts with little or no programming experience, keep in mind that many parts of the SDK assume familiarity with XML, the C programming language, and game development.
Posted Nov 5, 2015 12:26 by admin
2.40Mb (131 downloads)
Here is a MAX file of the Challenger 601 I never finished. It's almost fully animated, has most of the textures mapped, but I didn't like it...so you can have it. Merry Christmas!
Posted Dec 14, 2012 18:45 by The Ozzman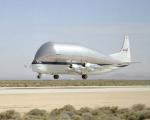 0.03Mb (1149 downloads)
This download includes 3 different views for FS Design Studio or any 3d design program. These are used for the backdrops. These are blue prints of the NASA Super Guppy.
Posted Jan 20, 2011 20:55 by tpoteet96
1.49Mb (2198 downloads)
Gmax Pilots These pilots were created as a result of my own inability to create a life-like pilot for my aircraft. I finally found one included in a package created by Ken Cozine (Military version in this download), but it wasn't right for all purposes, so I grafted here, deleted there, and the final results are what you see before you. There are three different files, and four pilots: Modify, use and enjoy! T. FitzPatrick
Posted Aug 11, 2008 23:45 by T. FitzPatrick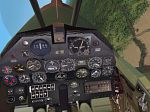 1.59Mb (534 downloads)
So You Want to Build a Dynamic Virtual Cockpit! A tutorial for Abacus FS Design Studio Pro by J.P. Amodea A step-by-step tutorial aimed at the experienced 3D modeller and wouldbe modeller alike. Anyone who has built a virtual aircraft with DS Pro may add a spectacular active instruments 3D cockpit with a little extra effort. No arcane knowledge required. Enjoy! Joe Amodea. 1.6MB
Posted Jun 23, 2008 14:18 by archive
1.32Mb (394 downloads)
FSUIPC Developer's Kit, . This is the first release of the Developer's Kit for FSUIPC. You will need FSUIPC.ZIP as well, with at least FSUIPC Version 2.1. The current version is 2.2. Network users will need WideFS version 4.01 or later(all here). The current version is 4.2. Peter Dowson, with thanks to Pelle Liljendal and Chris Brett. 1.3MB
Posted Jun 23, 2008 14:18 by archive
2.75Mb (231 downloads)
SDL Editor for use with FSDS and FS2000 Now you can add several pre-compiled aircraft and scenery variable macros together to make one SDL for your FSDS project.Build your own custom timers included. Written in Visual Basic 6.0 All files included.No knowledge of Scasm needed. It does it all for you. By Mike Crosthwaite. 2.8MB
Posted Jun 23, 2008 14:18 by archive

0.51Mb (4513 downloads)
FS2000 Extended-Bitmap Editing Utility Bmp2000 - Utility to allow the editing of the Extended-Format Bitmaps supplied with Combat Flight Simulator and FS2000. Edit Images and Sub-Images in your favourite Paint Program. Create Extended-Format Bitmaps from ordinary Images (most formats). Supports all FS2000 bitmap types - 8/16/32 bit. Added features for creating problem-free replacement Ground textures, for the batch-conversion of multiple images, subimage smoothing, enhanced transparency editing and more. By Martin Wright. 537K
Posted Jun 23, 2008 14:18 by archive
0.30Mb (590 downloads)
FS2000 Extended-Bitmap Editing Utility (updated) Bmp2000 - Utility to allow the editing of the Extended-Format Bitmaps supplied with Combat Flight Simulator and FS2000. Edit Images and Sub-Images in your favourite Paint Program. Create Extended-Format Bitmaps from ordinary Images (most formats).Edit 8 bit Transparency. Now updated to support the direct editing of AF99 Aircraft textures (*.?AF) with conversion to Extended Bitmap for use in CFS and FS2000. Also includes a simple Transparency View option for 8 bit Images and a Batch-conversion option. By Martin Wright. 310K
Posted Jun 23, 2008 14:18 by archive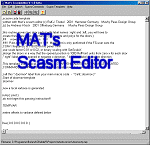 0.93Mb (600 downloads)
MAT's Scasm Editor V 1.0 Tool for advanced object designers. Features support f.e. pseudoloops, substitution of bitmap(), Transform_Mat, nested mif/melse, LocalVarbase, library objects and more. It also supports the working with own scasm templates and generating of simple objects for testing. The editor is founding on the knowledment and experiences of Martin Wright, Andreas Klisch and myself. By Ralf-J. Triebel (X_MAT) Mushy Peas Design Group. 977K
Posted Jun 23, 2008 14:18 by archive