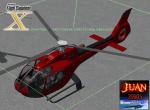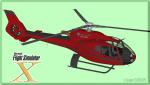 1.38Mb (429 downloads)
HD Eurocopter EC130 - Static Model for FSX Library Object name GUID: (0) 34479831-0683-4d7c-b51c-c7a8d26c322b Install model: copy content. Microsoft Flight Simulator X\Addon Scenery\ scenery and texture. Add the model to scenery with: Object Placement Tool
Posted Jun 25, 2015 00:06 by juan30005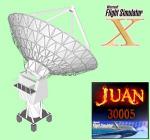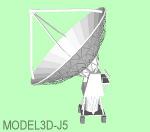 0.47Mb (333 downloads)
static model 3D mega antena - ST 00 for FSX LibraryObject name GUID: (0) 9a107654-db6f-4030-b8d7-4070b16654a9 install model: copy content. Microsoft Flight Simulator X\Addon Scenery\ scenery and texture. add the model to scenery with: Object Placement Tool agrega el modelo al escenario usando: Object Placement Tool compila el bgl con "BGL Compiler SDK" modelos free
Posted Jun 24, 2015 00:01 by juan30005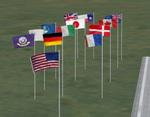 6.00Mb (868 downloads)
FSX, Animated Flags Scenery Version 1.0 This scenery addon has been developed on Win 7 for FSX Flight Simulator SP1 or SP2. It has also been tested with Microsoft Acceleration, but compatibility is not guaranteed by the author. The package provides a little collection of animated flags for scenery designers and FS users who do understand the handling of folders and files for FSX. The animated flag models have been developed with GMAX. Along with the textures the package includes the model (mdl) and bgl files. The XML files for the individual placement of a flag into a FSX scenery are included as well. The documentation contains a step by step description on how to place the flag into the FSX scenery, on a position of your choice. In order to paint your own individual animated flag, the Appendix B of the documentation describes in detail on how to do it. However, a basic experience on how to work with graphical tools like Photoshop, GIMP, Paint Shop Pro etc. is required to paint the extures/colors for a new flag. For credits look at the pdf documentation inside the zip file. By Dietmar Loleit
Posted Oct 17, 2014 11:54 by Nicolas Neveu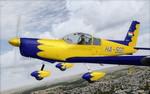 3.30Mb (309 downloads)
Paintkit for the PWDT Zlin Z-142 by Pannon Wings Design Team. Kendy Schwarz
Posted Oct 15, 2014 01:56 by Nicolas Neveu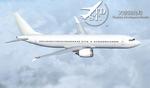 13.57Mb (1472 downloads)
Tenkuu Developers Studio - Boeing 737 MAX Series - Official Paint Kit for Repainters
Posted Sep 8, 2014 04:55 by chris E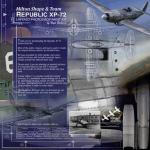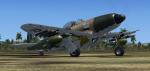 82.99Mb (172 downloads)
Republic XP-72_paintkit By Nigel Richards for the Republic XP-72 by Milton Shupe & team 15/06/2014 ----------------------------------------------------------- Fully layered 2048 x 2048 files for complete access to all model's texture surfaces (includes camo and weathering). Access the full range of layers - add, subtract or vary all elements - rivets, panels, scratches, highlights, weathering, as well as the actual graphics layers for colours, markings etc. So get some good reference pics, fire-up Photoshop and enjoy going creative for YOUR Republic XP-72 paint schemes. And remember; FS is for sharing - and we'd love to see the results of YOUR work. Enjoy being creative - have fun! Nigel
Posted Jun 15, 2014 12:04 by Milton Shupe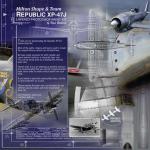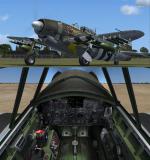 88.51Mb (305 downloads)
Republic XP-47J_paintkit By Nigel Richards for the Republic XP47J by Milton Shupe & team 11/06/2014 We have provided fully layered files for all exterior surfaces to allow completely free access to all areas of texturing icluding camo and weathering. This means that by accessing the full range of layers, you can now add, subtract or vary all elements - rivets, panels, scratches, highlights, weathering, as well as the actual graphics layers for colours, markings etc. So get some good reference pics, fire-up Photoshop and enjoy going creative for YOUR Republic XP-47J paint schemes. And remember; FS is for sharing - and we'd love to see the results of YOUR work. Enjoy being creative - have fun! Nigel
Posted Jun 14, 2014 09:49 by Milton Shupe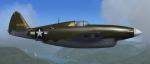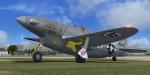 27.11Mb (123 downloads)
This painkit was created solely for use with Milton Shupe's XP-47H Thunderbolt. It may be used freely for that purpose only. Fees and or charges for use or acquisition of the paintkit are strictly and expressly forbidden.
Posted Jun 10, 2014 16:58 by Milton Shupe
17.05Mb (624 downloads)
Tenkuu Developers Studio - Boeing 737-600 Series - Official Paint Kit for Repainters Model Builder : Hiroshi Igami FDE Designer : Nick Wilkinson, David Biggar Master Painter : Kyle Schurb
Posted May 24, 2014 04:28 by chris E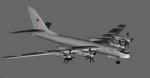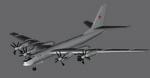 1.86Mb (399 downloads)
This is the FSX Static Tupolev TU 95. The model comes in a library that can be put in any scenery in FSX by any object placement tool. The model was made in Gmax by Guy Diotte and the texture also by Guy Diotte.
Posted Mar 31, 2014 15:18 by Guy Diotte