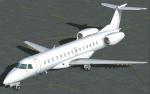 14.13Mb (87 downloads)
Public Paintkit for the Project Opensky ERJ-140
Posted Mar 21, 2020 06:59 by uploader

14.11Mb (136 downloads)
Public Paintkit for the Project Opensky ERJ-135 (EMB135).
Posted Mar 21, 2020 06:57 by uploader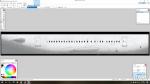 15.60Mb (302 downloads)
The paint kit for Project Airbus' Airbus A318.
Posted Mar 1, 2020 05:54 by uploader
6.36Mb (138 downloads)
PSD paintkit for the Eric Cantu original Embraer EMB-120 and updated to FSX native by Eagle Rotorcraft Design
Posted Jan 10, 2020 01:57 by uploader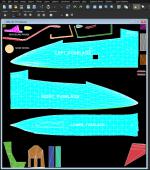 29.25Mb (175 downloads)
This is a basic 4096x4096 layered Paint Kit with a wireframe layer included to assist with alignments.
Posted Dec 15, 2019 16:11 by Ed Wells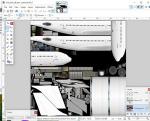 22.14Mb (167 downloads)
Paintkit for Thomas Ruth A300-600 Here are all resources ive used for the A300-600 series. Includes also beluga. By Thomas Ruth
Posted Dec 1, 2019 07:14 by uploader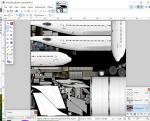 38.72Mb (120 downloads)
Paintkit for Thomas Ruth A300-B4/B2/B1 Here are all resources ive used for the A300B classic series. Includes also B1. By Thomas Ruth
Posted Dec 1, 2019 07:14 by uploader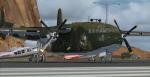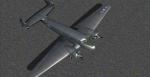 310.27Mb (253 downloads)
This is a simple add on to any paint kit to make your paint from that new pristine look to an aircraft that has not been clean, washed, and beaten by the elements in a war time footing. It also applies to civilian aircraft such as Jet Liners and commuter aircraft, these usually do not get washed until there hourly schedule checkups. In this paint kit you will find the following items, the main "Weathering Kit" Photoshop file with all that you would need to take the BMP of the aircraft you are working on and add ageing or graphics to. Even aircraft that do not come with a paint kit can be modified since the layers are sizeable and erasable to the degree or size you need to make it fit the project you are working on. What is included in this kit. You have the following layers. 1. Palette Guide sized 4096 x 4096 to sample each layer before applying to your aircraft BMP 2. Eraser able weathering layer 4096 x 4096 once sized to your BMP size (EX: 2048 X 2048) paste over the BMP then set your eraser to about 25% add start erasing to the degree that you want to show on weathering. 3. Assorted Rivets layer 4096 x 4096 use these to replace any rivets that may have been damaged or destroyed in creating your paint these are cut able and paste able to your BMP. 4. Horizontal double Rivets layer 4096 x 4096 a line of rivets double stacked running horizontal on the BMP. 5. Horizontal dirt layer 4096 x 4096 Dirt in Horizontal position. 6. Dirt for aircraft body layer 4096 x 4096 assorted dirt that can be cut and pasted then erased down to proper level for the aircraft fuselage. 7. Exhaust smoke layer 4096 x 4096 smoke for marking the body wear hot exhaust gasses would show on aircraft that have extensive use. 8. Rivets 2 layer 4096 x 4096 a second layer of smaller rivets in physical size to help you realign those missing ones when painting. 9. Panel lines layer 4096 x 4096 replacement lines to use when adding graphics to you paint. 10. Fuel Spillage layer 4096 x 4096 sizeable, eraser able, fuel track from leaky reloading. 11. Tire Dirt 1 layer 4096 x 4096 a small tire dirtying layer. 12. Tire Dirt 2 layer 4096 x 4096 a larger tire dirtying layer. 13. Oil and grime layer 4096 x 4096 oil and hydraulics fluids leaking along service doors and control surfaces areas. 14. Vertical grime layer 4096 x 4096 Grime running in the Vertical direction. 15. Fuselage Grime layer 4096 x 4096 general dirt and grime to add to areas of your aircraft. 16. Dark shading layer 4096 x 4096 shading to add under wings or ailerons of aircraft. 17. Oil spots layer 4096 x 4096 leaking oil spots. 18. Paint chips 1 layer 4096 x 4096 assorted chips and dings on aircraft paints. 19. Paint chips 2 layer 4096 x 4096 a larger set of paint chips. 20. Large dirt layer 4096 x 4096 surface dirt on a larger scale Flags and Emblems: In this folder you will find many graphics and emblems used by the military and general aviation companies. Including USAF, USMC, NASA, EMS, USFS, EXXON, RNZAF, RAAF, RAF, RCAF, BORDER PATROL, USGS, and many other countries and agencies that you may want to paint. Aviation Placards: In this folder you find placards that are located throughout military and civilian aircraft. Pin-Ups: Just what the title states; a folder of small very attractive art work of the female form.NASA MARKINGS 1 and 2: All of the markings from NASA including their famous worm font.
Posted Sep 2, 2019 11:32 by David Robles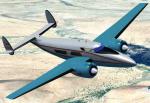 266.30Mb (135 downloads)
FS9/FSX/P3D paint kit in Photoshop format. The files contained in this archive will allow painters to create liveries for both the Howard 250 tri-gear and tail-dragger by Milton Shupe. The kit is fully layered and comprises the 9 templates needed for a complete rendering. While the Tri-gear model uses a "stand-alone" paint kit by William Ellis for all components, the tail-dragger model requires the wing and engine components from the superb Lodestar paint kit by Rachel "Firekitten" Whiteford. These are included here with all due credit to Firekitten. Enjoy and please give credit where credit is due.
Posted Aug 31, 2019 21:12 by William Ellis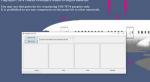 19.44Mb (236 downloads)
TDS Image Process Tool Version 1.0 with Manual + Sample parameter file This tool is a batch image processing tool. Copyright 13JUL2019 Creator Hiroshi Igami
Posted Jul 13, 2019 16:18 by uploader