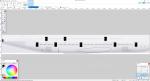 24.42Mb (3471 downloads)
Project Airbus presents the Airbus A380-800. Features include dynamic wingflex (with input from several new variables), accurate LAF simulation, parallel bogies, drooping control surfaces, hardcoded double strobes, and over 40 other custom XML parts. Visit us at www.pairbus.com. This is the paint kit for the A380.
Posted Dec 13, 2020 07:32 by archive

3.40Mb (843 downloads)
MSFS A320Neo Paintkit. A template for creating a new livery for the A320. by Flight Sim
Posted Sep 13, 2020 03:52 by flightsim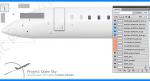 16.45Mb (250 downloads)
Paintkit for the Project Opensky CRJ-900. PSD format
Posted Aug 2, 2020 04:12 by uploader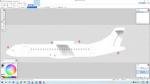 21.75Mb (411 downloads)
Paintkit for the Virtualcol ATR72. Ex payware, now freeware
Posted Jul 17, 2020 08:51 by uploader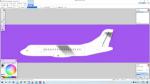 14.24Mb (314 downloads)
Paintkit for the Virtualcol ATR42. Ex payware, now freeware
Posted Jul 17, 2020 08:51 by uploader

5.90Mb (271 downloads)
FS2004/FSX Boeing 737-200 Kittyhawk Paintkit This package contains layered PSD files for Erick Cantu's excellent Kittyhawk Productions Boeing 737-200 model. This is the first widely released layered paint kit for this model, and includes instructions to help those relatively new to painting on what and where to paint using this simple and time-effective method. PSD files also compatible with Paint Shop Pro (tested on v8). Paintkit by Tom Collins, model by Erick Cantu/Kittyhawk Productions
Posted Jun 22, 2020 08:05 by uploader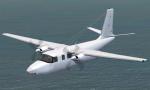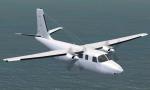 6.18Mb (188 downloads)
FSX Aero Commander 500 blank white paint kit. Two versions are included: 1. AC500 with wing de-ice boots, 2. AC500 with TKS anti-ice system. There is also a link to a 20-minute video about the TKS systems. The original kit was created by Milton Shupe, Scott Thomas and Andre Folkers. Repaintable blank textures prepared by R.E. Wyman. Requires the ac500vc1.zip file.
Posted Jun 6, 2020 12:57 by R.E. Wyman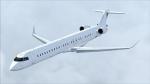 23.70Mb (227 downloads)
SkySpirit2012 Bombardier CRJ1000 NextGen Regional Jet Paint-kit. The model features exterior model, dynamic wing flex with XML coding, wing views, fully animated control surfaces, fully independent XML landing gear suspension, trim animation, highly realistic Opening Passenger Door L1 (integrated Airstair door) and opening forward and aft baggage holds (opened by the included POSKY Utility Panel), rolling wheels and extremely detailed animated landing gears with photorealistic textures, XML coded nose gear steering with steering lock at high rolling speed, animated thrust reversers, modeled built-in Lektro Pushback Tug (controlled by POSKY Utility Panel) and highly-detailed and accurate, 32bit day and night textures and realistic lighting effects. Model: Maurino Brown, Hiroshi Igami and Nicholas Wilkinson. XML Coding: Hiroshi Igami. Flight Dynamics: Maurino Brown. Master Textures: Dickson Chan, Abdullah Rahman, & Stephen Groom. Flight Testing & Information: Ben Fluth, Derek Rogy, Christopher Allen, Brian Kircher.
Posted Jun 5, 2020 01:49 by uploader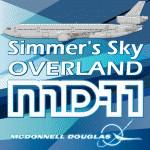 7.21Mb (143 downloads)
Paintkit V.2.0 for McDonnell Douglas MD-11 Native Prepar3D v4 model. This package contains the files needed to make repaints for this model. The Freeware model once was created for FS2004 by SMS Overland. Model not included. More SMS-Overland MD-11 repaints for P3D and more info, you will find on http://www.adrastea.de/md11.html . Joerg Zeitschel, SMS-Overland
Posted May 13, 2020 05:27 by uploader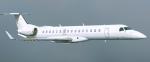 14.69Mb (260 downloads)
Public Paintkit for the Project Opensky ERJ-145
Posted Mar 21, 2020 07:09 by uploader