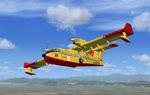 7.78Mb (128 downloads)
Paint Kit for Bombardier CL-415 v.2 for fs9 and FSX by Massimo Taccoli The texture set contains Master Blank multi layered Photoshop files that you can use to make DXT3 format textures.
Posted Jun 12, 2016 04:47 by Massimo Taccoli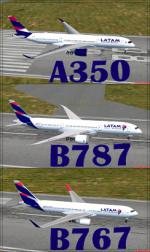 4.73Mb (462 downloads)
Static aircraft - Airbus A350, Boeing 787 and Boeing 767 in LATAM livery - scenery design objects for FSX.
Posted May 17, 2016 03:36 by juan30005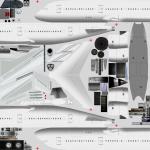 34.92Mb (480 downloads)
This paintkit contains 2 Photoshop templates, and 2 BMP templates. Paintkit by FS Painter, revised and packaged by Mees Jansen
Posted May 14, 2016 19:37 by Mees Jansen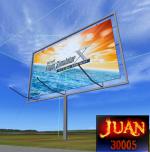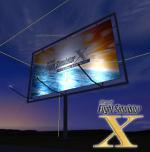 0.99Mb (205 downloads)
Letrero_FSX Steam Them road sign 3d static object for scenery design. VIDEO Tutorial FSX: efectos y object placement tool: https://youtu.be/W1KCvqQja4Y
Posted Mar 21, 2016 20:19 by juan30005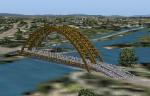 1.29Mb (42 downloads)
FS2004 Scenery Object- Thaddeus Kosciusko Bridge Interstate 87, Mohawk River, Latham , NY North of Albany International Airport. For best used with UTUSA for FS2004. Lon N 42 47.490 Lat W 73 45.705 By Tim Nyland
Posted Mar 12, 2016 18:04 by Tim Nyland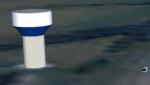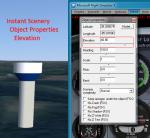 0.27Mb (90 downloads)
Concrete Water Tower scenery item for FSX and sketchup model
Posted Feb 29, 2016 16:56 by Brian McMullan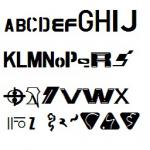 0.48Mb (316 downloads)
Just a file of handy fonts,open source, collected over the years. From utilitarian to weird. USAF, USAF Amarillo, RAF, RCAF, NASA, g-p stenciling fonts. How about Fabrini? Klingon, Vulcan, Ferengi or Federation types? For MS O/S's
Posted Jan 29, 2016 17:47 by LLS
0.03Mb (166 downloads)
This is a stand-alone update for SBuilderX Cleanup. It includes all previous updates. This new version adds cleaning support for the czMapServer tile server. // This is a simple batch file that I created to clean up the unnecessary files and folders that SBuilderX stores on your computer after using the tile server. This is a very powerful file if you have limited harddrive space. See readme for more details.
Posted Jan 14, 2016 15:39 by Chris Britton
59.11Mb (1607 downloads)
This file contains all of the Software Development Kits released years ago by Microsoft for Flight Simulator 2004: A Century of Flight (FS9). These were released for developers and enthusiasts who want to customize and create add-ons for FS9. Included are: 1. Autogen SDK - autogen_sdk_setup.exe (5.4MB); 2. Netpipes SDK - netpipes_sdk_setup.exe (545KB); 3. Terrain SDK - terrain_sdk_setup.exe (11MB); 4. Weather Themes SDK - weather_theme_sdk_setup.exe ( 3.7MB); 5. Panels and Gauges SDK - panels_sdk_setup.exe (1.6MB); 6. Traffic Toolbox SDK - traffictoolbox_sdk_setup.exe (1.5MB); 7. ABL - fs2004_sdk_abl_setup.exe (611KB); 8. Aircraft Container SDK - fs2004_sdk_aircraft_container_setup.exe (609KB); 9. ATC Voicepack SDK - fs2004_sdk_atc_voicepack_setup.exe (17.9MB); 10. FSEdit SDK - fs2004_sdk_fsedit_setup.exe (1.3MB); [also inclued is a version for Japanese FS9 Users: fs2004_sdk_fsedit_japan_setup.exe (1.1MB)]; 11. Multiplayer and Flight Instructor SDK - fs2004_sdk_multiplayer_setup.exe (524KB); 12. Make Model SDK - makemdl_sdk_setup.exe (1.1MB); 13. BGLComp SDK - fs2004_sdk_bglcomp2_setup.exe (857KB); 14. gmax Gamepack SDK - fs2004_sdk_gmax_setup.exe (15.5MB); 15. Special Effects SDK - fs2004_sdk_special_effects_setup.exe (693KB); 16. Cabdir SDK - cabdir_sdk_setup.exe (559KB). Although portions of the SDK may prove useful to Flight Simulator enthusiasts with little or no programming experience, keep in mind that many parts of the SDK assume familiarity with XML, the C programming language, and game development.
Posted Nov 5, 2015 12:26 by admin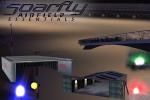 17.62Mb (1108 downloads)
Airfield essentials is an object library for use in FSX. We have included a wide range of objects you may wish to use to add some "jazz" to your scenery: 1. Open door DHL hangar 2. Open door Hangar with night lit floor 3. Closed large DHL hangar 4. Small Airfield Control Tower 5. Runway guard lights, wigwags and taxiway lights Plus others. Also included is our ground illuminating ramp light. These ramp lights are perfect for illuminating AFCAD airfields. They are a bit tricky to place using ADE so we recommend Instant Scenery, however ADE can still be used to place these objects. The ramp lights give zero illumination during the day but at night they light an area of nearly 200 square metres (656 square feet).
Posted Jul 31, 2015 19:46 by Mark Piccolo - Soarfly Concepts