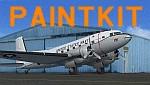 34.29Mb (407 downloads)
FSX Douglas C-117D Skytrooper Paintkit This paintkit contains basic Photoshop (psd) master templates for the FSX Super DC-3 model. By Manfred Jahn.
Posted Jul 24, 2013 03:26 by uploader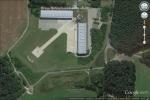 0.91Mb (112 downloads)
FSX source file Blumberg Fliegerstaffel, Berlin. I am unable to convert to a Bgl File because of problems with FSDS. Can anyone finish? :)
Posted Apr 24, 2013 01:06 by Malte Deja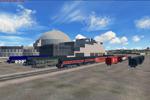 3.73Mb (1684 downloads)
This library contains over 50 models of locomotives (steam and diesel), freight cars, and heavyweight and streamline passenger cars to help you fill your tracks with rail equipment. Built in FS9 modelling, they should work in both FS2004 and FSX sceneries. Night lighting included on some engines and passenger cars. By Dan French.
Posted Mar 22, 2013 17:04 by Dan French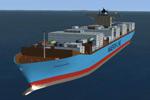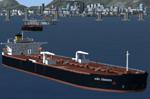 12.94Mb (1857 downloads)
This package contains 43 ships created in GMAX and placed in three library files for scenery development. 14 ships have landable helicopter platforms. The package includes harbor tugs, anchor handling tugs for the offshore industry, container ships, bulk carriers, tankers and a small ferry. As a small demonstration of the possibilities this package also contains two placement bgl-files, which sets 15 different ships anchored in the bay in Rio de Janeiro in Brazil and another 7 ships southwest of Rotterdam in the Netherlands
Posted Mar 3, 2013 17:06 by Henrik Nielsen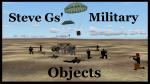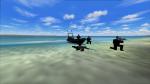 7.75Mb (1499 downloads)
Here is a Collection of my military objects l made using instant Object maker. Place using instant Scenery and EZ Scenery. This pack includes a Humm-v Full Detail interior,US Desert Camo Soldiers/Navy Seals as well as /Terrorists or Taliban. Alot of hard work went into these and note they are made up of several pieces some over 100,This may or may not impact frames. This pack was made by Eaglezero6205.
Posted Mar 1, 2013 21:55 by Steve G.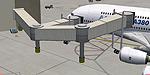 1.43Mb (1498 downloads)
FS2004 Do-It-Yourself Jetways Scenery Objects. This is a collection of jetway parts that you can use to make complex jetways of almost any configuration. It is best used with either EZ-Scenery or Instant Scenery since these programs will let you see the objects being positioned in FS2004 in real time. This library can be used with Rwy12 (if you create the necessary additional Rwy12 files), ADE9X, and other programs that use standard FS2004 object libraries, but it is not guaranteed you won't tear your hair out in frustration trying to precisely align the parts. By Sidney Schwartz.
Posted Feb 19, 2013 09:27 by uploader
2.40Mb (116 downloads)
Here is a MAX file of the Challenger 601 I never finished. It's almost fully animated, has most of the textures mapped, but I didn't like it...so you can have it. Merry Christmas!
Posted Dec 14, 2012 18:45 by The Ozzman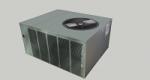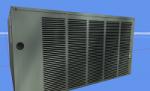 21.27Mb (214 downloads)
This Package contains 2 High Definition models of Standard House Size AC Units. Model and HD Textures by Chris Britton of Emerald Scenery Design.
Posted Nov 18, 2012 21:58 by Chris Britton/Emerald Scenery Design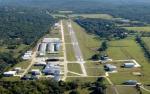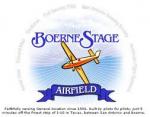 0.00Mb (185 downloads)
5C1 Boerne Stage Airfield unfinished project. A much-adjusted bgl for 5C1, in San Antonio. I've spent countless hours working on her, but I don't have the time or resources anymore. She needs accurate buildings, taxiways, and a hail shed over the parking area (the area with the Piper Cub). Mesh improvements and real-life static aircraft would also be appreciated.
Posted Oct 29, 2012 22:50 by Russell Irwin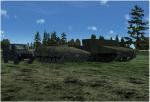 2.00Mb (669 downloads)
Andreas Guethling German Army Tanks FSX (Leopard 2, Marder, Wolf) This is the original FS9 library converted to FSX (with approval by the author). The usage of this library instead of the original will bring you noticeable performance advantages. The object GUIDs are the same, so you only have to replace the library without loosing existing object placements. Recompiled by Martin Gossmann.
Posted Oct 16, 2012 17:02 by Martin Gossmann