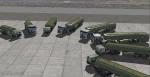 3.91Mb (113 downloads)
This addon built for F2004 includes a collection of several fuel tank trucks used by the German Air Force. Easy to use as library objects using Airport Design Editor or Instant Scenery. Current vehicle usage: - Iveco Eurotrakker 40to artic straight, steered left, steered right - Iveco 20to tank lorry. Retro vehicle usage (1970s, 1980s) - Magirus Deutz 40to artic straight, steered left, steered right - Magirus Deutz 20to tank lorry. By Manfred Schyma
Posted Jun 9, 2017 16:54 by Manfred Schyma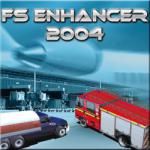 167.87Mb (939 downloads)
Lago FSE (Flight Scenery Enhancer) is a tool somewhat similar to EZ-Scenery by Abacus. Lago has a built-in scenery library, and using the Lago Editor one can place the scenery in FS2004. This scenery library has a FINITE number of objects, and since NO MORE objects can be added to it, there's not much variety. EZ-Scenery on the other hand, can be expanded indefinitely, using the EZ-Scenery Library Manager, to create NEW libraries of objects. However, unlike EZ scenery which stores objects in BGL files, Lago FSE has a built-in player that loads scenery objects (when started), and switches them off (when stopped). The player can be stopped and started from within FS2004. EZ-Scenery showed up soon after, and Lago FSE lost its popularity pretty quick. Legal Position regarding this file: Lago FSE (Flight Scenery Enhancer) is required to view many sceneries created using the original tool. It was originally marketed by Lagosim. The item has been unavailable for more than 10 years. All efforts were made to contact Lagosim. The website is no longer in existance and the domain name is available to purchase. LAGOSIM has long gone out of business and the program has been unsupported or updated in any form, for more than 10 years. For this reason we can assume this can now be considered 'ex payware'.
Posted May 7, 2017 12:19 by uploader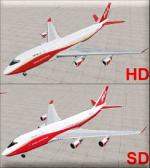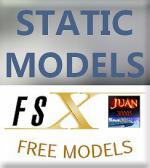 3.85Mb (228 downloads)
Boeing 747-400 Global Super tanker 3D static design object for FSX. Choose SD or HD quality and add this plane to your favorite airport. For example SCEL or the airport of origin in E.E.U.U. Install?: Copy content. Microsoft Flight Simulator X\Addon Scenery\ scenery and texture. Add the model to scenery with: Object Placement Tool , save scenery file (.xml) Watch this video - This teaches you how to add objects to scenery. https://youtu.be/W1KCvqQja4Y https://youtu.be/jmW3bQJ2ljU https://youtu.be/cAYNHZAEb9I
Posted Feb 15, 2017 00:48 by juan30005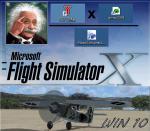 1.11Mb (326 downloads)
Creating models with GMAX FSX Gamepacks in Win 10 Tutorial. There are problems when creating native FSX models with GMAX FSX Gamepacks in Win 10. How to navigate in your explorer and how to use material editor. This is a hint to make things work by A.F.Scrub.
Posted Jan 15, 2017 09:28 by A.F.Scrub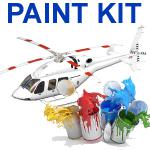 130.38Mb (204 downloads)
We missed something you like? Are you a keen member of a Virtual Airline? No problem! / There you go: a layered paint kit specially designed to unleash your creativity; intended to be used with the Bell 429 Base Pack and all its subsequent extensions. / Many vectored paths saved to assist you with new repaints. / Author: Sergio Kauffman.
Posted Sep 15, 2016 05:46 by Sergio Kauffman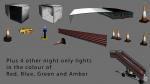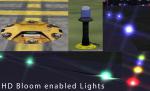 7.90Mb (1871 downloads)
An object pack of 15, including 2 very nice HD lights, blast barrier, cones and much more.
Posted Aug 14, 2016 23:40 by Mark Piccolo - Soarfly Concepts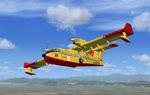 7.78Mb (243 downloads)
Paint Kit for Bombardier CL-415 v.2 for fs9 and FSX by Massimo Taccoli The texture set contains Master Blank multi layered Photoshop files that you can use to make DXT3 format textures.
Posted Jun 12, 2016 04:47 by Massimo Taccoli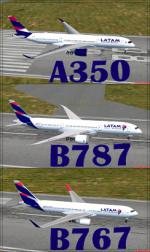 4.73Mb (803 downloads)
Static aircraft - Airbus A350, Boeing 787 and Boeing 767 in LATAM livery - scenery design objects for FSX.
Posted May 17, 2016 03:36 by juan30005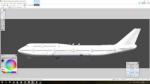 21.78Mb (426 downloads)
Project opensky Boeing 747-8F Paint Kit V4. We have also prepared for paint kit for Freighters. If you are interested painting Freighters, please visit our website for paint kit. It may contains master texture for Freighters, and option textures.
Posted May 14, 2016 19:37 by archive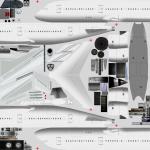 34.92Mb (1007 downloads)
This paintkit contains 2 A350-900 Photoshop psd paint kit templates, and 2 BMP templates. Paintkit by FS Painter, revised and packaged by Mees Jansen
Posted May 14, 2016 19:37 by Mees Jansen