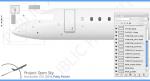 12.22Mb (125 downloads)
Project Opensky CRJ-700 Paintkit
Posted Apr 9, 2019 03:26 by chrisE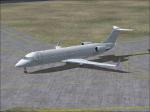 9.06Mb (189 downloads)
Project Opensky CRJ-200 Paintkit. Not an easy one! 2 paintkits enclosed. 1 is basic PSD which I can't figure out and the other simple base BMP files.
Posted Apr 9, 2019 03:24 by chrisE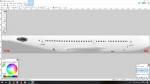 20.89Mb (376 downloads)
Paintkit for Thomas Ruth A310 Here are all resources ive used for the A310 series. By Thomas Ruth
Posted Apr 6, 2019 05:28 by ChrisE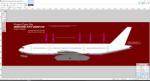 2.21Mb (157 downloads)
Project Opensky Boeing 777F paint kit
Posted Apr 4, 2019 12:47 by ChrisE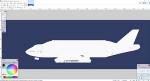 5.09Mb (71 downloads)
Official paintkit for the Project Opensky Boeing 747-400LCF Large Cargo Freighter (Dreamlifter).
Posted Mar 16, 2019 02:08 by uploader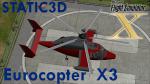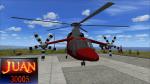 1.40Mb (122 downloads)
Eurocopter X3 static 3D model - by juan30005 for: Flight Simulator X This package contains the scenery object model Eurocopter X3 Install model: copy content. Microsoft Flight Simulator X\Addon Scenery \ scenery. add the model to scenery with: Object Placement Tool , save scenery file (.xml)
Posted Oct 22, 2018 01:16 by juan30005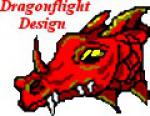 53.83Mb (121 downloads)
FSX and P3D Gauge Creation Tutorial Rev.38 Not for non-programmers but can be used by non-C programmers. New major topic on how P3D and FSX treat colours and bitmaps in the simulator. See the Revision List for the most important updates. FOR PROGRAMMING C-LANGUAGE GAUGES ONLY. Dai Griffiths, Dragonflight Design.
Posted Sep 29, 2018 17:06 by uploader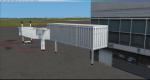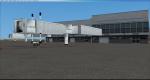 3.26Mb (827 downloads)
This mod is an object library of extension pieces for the default Jetway. There are 7 objects in total; 5 different sizes of extension bridge, 1 support column, and the last object is a 90° Elbow joint. These objects are best used when the terminal building is a good distance away from the jetway itself and you need something to bridge the gap. Instructions on adding this object library to Airport Design Editor and a guide on how to use them are included. This objects library uses the textures for the default jetway so everything you need is included with this download. Feel free to use this object library in your own scenery work. Intended for FSX, should also work with P3D.
Posted Sep 23, 2018 00:24 by CountryFlyboy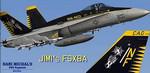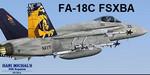 215.73Mb (486 downloads)
This is a paint-kit for the New FSXBA Hornet 2014. I have remodeled it from the original texture for my own use so is have my personal annotation. This paint kit have two versions I have used to paints in some different layouts that was easiest to use in two versions to economizing PC system. It great stuff and is 100% freeware, of course will be grateful if you add the author name in your publications. This paint kit has made with corel PHOTO-PAINT and after saving the the files in .psd some layers effect maybe has back to default and you will have to work that effect transparences or other effects.
Posted Aug 24, 2018 15:34 by Hani Michal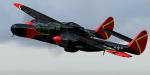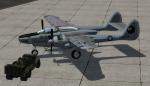 44.25Mb (363 downloads)
Paint kit for the Northrop P-61C Black Widow and Northrop RF-61C Reporter by DC Designs. Instructions included. Files saved in .xcf format ( GIMP ) but easy to convert to .PSD files if required.
Posted Aug 18, 2018 13:55 by Dean Crawford