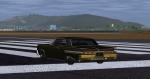 1.56Mb (123 downloads)
GTA V Declasse Voodoo (2.0) - Now with reflection and multiple colour options to choose from.
Posted Jan 1, 2016 11:07 by Ausdkunst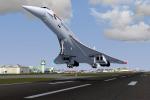 921.36Mb (2499 downloads)
FlightGear v2.12 Flightgear complete free open source flight simulator for the home PC. This new version contains many exciting new features, enhancements and bugfixes. Highlights in this release include improved usability, better terrain rendering and a fully scriptable 2D rendering system.FlightGear features more than 400 aircraft, a worldwide seamless scenery database, a multi-player environment, detailed sky modelling, a flexible and open aircraft modelling system, varied networking options, multiple display support, a powerful scripting language, and an open architecture. Best of all, being open-source, the simulator is owned by the community and everyone is encouraged to contribute.
Posted Oct 11, 2013 08:38 by flightgear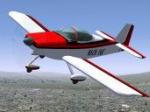 4.24Mb (660 downloads)
RV-6A: RV-6A (YASim) Author: K.T (Panel/Texture), tetsu (3D Model), Tatsuhiro Nishioka(FDM, nasal, etc) Version: v0.1
Posted Sep 11, 2010 04:16 by flightgear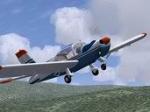 5.24Mb (1349 downloads)
rallye-MS893: Socata Rallye MS893E Author: and most of the configuration files are modified from other aircrafts of various authors Patrice Poly "WooT" ( 3D, FDM ) Beber ( Sounds ) Version: v20090404
Posted Sep 11, 2010 04:15 by flightgear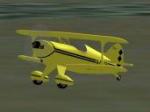 0.44Mb (278 downloads)
Pitts S1C Author: Stuart Buchanan, Dave Perry Version: v20100216 Status: beta
Posted Sep 11, 2010 04:09 by flightgear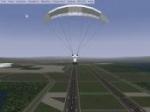 0.09Mb (2428 downloads)
Paraglider: Alias for paraglider-jsbsim. Author: David Culp (FDM), Capt. Slug (3D) Version: v20060114 Status: beta
Posted Sep 11, 2010 04:08 by flightgear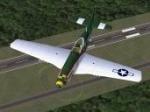 3.55Mb (803 downloads)
P-51D Author: Jim Wilson Version: v20100227
Posted Sep 11, 2010 04:06 by flightgear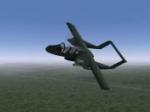 3.98Mb (868 downloads)
OV10_CDF: US Air Force Europe North American OV-10A Bronco OV10_NASA: US Air Force Europe North American OV-10A Bronco OV10_USAFE: US Air Force Europe North American OV-10A Bronco Author: David Culp (FDM), Jens Thoms Toerring/Capt. Slug/David Culp (3D) Version: v20100123 Status: beta
Posted Sep 11, 2010 03:26 by flightgear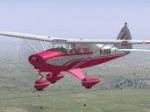 7.22Mb (914 downloads)
PA2222-160: PA-22-160 Tri-Pacer. Author: Robert Leda (3D), Pawel Luchowski (Nasal) Version: v20090702 Status: beta
Posted Sep 11, 2010 03:25 by flightgear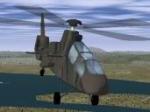 1.84Mb (598 downloads)
OH-1: Kawasaki OH-1 Ninja Author: Tatsuhiro Nishioka Version: v0.1 Status: development
Posted Sep 11, 2010 03:21 by flightgear