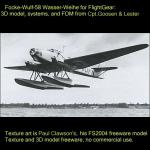 11.79Mb (46 downloads)
Kit bashed from a couple FG models, The FW58 Weihe as a float ambulance/trainer. YASim FDM, detailed 3D cockpit.
Posted Jul 10, 2022 10:11 by LesterBoffo
2.31Mb (15 downloads)
What happens when you graft a PT-6 turboprop engine into a Storch? It's quite different. GPLv2 EULA
Posted Jul 10, 2022 10:01 by LesterBoffo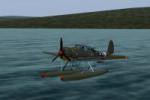 9.12Mb (53 downloads)
From an Alphasim conversion combined with YASim's excellent float physics and engine handling coding, Presenting the well known German WWII Naval patrol floatplane the Arado-196. features include a detailed cockpit with many 3D gauges, mouse clickable panel functions and loadout drop down box for extra fuel and bombs. Steers in water at slow speed too. Interior and gauge details from AlphaSim and FG artist Detlef Faber, Creative Commons AA CY Eula
Posted Jul 6, 2022 15:38 by Lester Boffo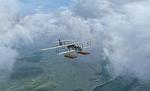 6.95Mb (36 downloads)
A WWI waterplane rarity. French and Belgium Naval patrol HF-22, with joystick trigger operated engine ignition coup and realistic couped Gnome Lambda-Lambda twin row, 14 cylinder rotary engine sounds.
Posted Jul 6, 2022 15:12 by Lester-Boffo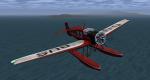 26.53Mb (41 downloads)
A complete makeover of Helijah's Hangar's Junkers W34, with improved FM, corrected engine and float physics. Thanks to Helijah's tireless model creation and Cpt. Goosnen's retexturing and cockpit improvements. GPL Vs 2 Eula
Posted Jul 6, 2022 14:52 by Lester Boffo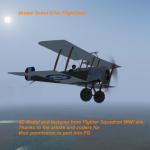 14.07Mb (27 downloads)
Ported from a Fighter Squadrons WWI 3D file. A complete make over and new functions in YASim FDM. File and textures are Freeware Creative Commons AA BY
Posted Jul 6, 2022 13:39 by Lewis "LesterBoffo"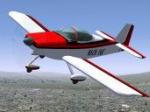 4.24Mb (683 downloads)
RV-6A: RV-6A (YASim) Author: K.T (Panel/Texture), tetsu (3D Model), Tatsuhiro Nishioka(FDM, nasal, etc) Version: v0.1
Posted Sep 11, 2010 04:16 by flightgear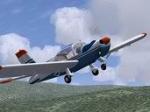 5.24Mb (1387 downloads)
rallye-MS893: Socata Rallye MS893E Author: and most of the configuration files are modified from other aircrafts of various authors Patrice Poly "WooT" ( 3D, FDM ) Beber ( Sounds ) Version: v20090404
Posted Sep 11, 2010 04:15 by flightgear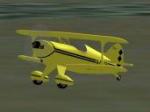 0.44Mb (283 downloads)
Pitts S1C Author: Stuart Buchanan, Dave Perry Version: v20100216 Status: beta
Posted Sep 11, 2010 04:09 by flightgear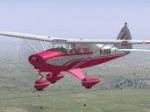 7.22Mb (946 downloads)
PA2222-160: PA-22-160 Tri-Pacer. Author: Robert Leda (3D), Pawel Luchowski (Nasal) Version: v20090702 Status: beta
Posted Sep 11, 2010 03:25 by flightgear