0.38Mb (47 downloads)
Mustang at rest splashscreen
Posted Aug 25, 2016 14:52 by Stephen Browning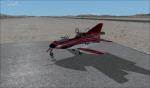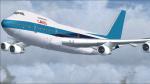 3.76Mb (73 downloads)
The Boeing 314 Clipper was a long-range flying boat produced by the Boeing Airplane Company between 1938 and 1941. One of the largest aircraft of the time,
Posted May 21, 2016 01:38 by Mark Cranko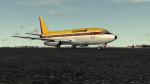 2.46Mb (551 downloads)
FSX Concorde Splashscreen
Posted Mar 16, 2016 06:19 by Mark Cranko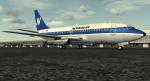 2.95Mb (625 downloads)
The Royal Australian Air Force (RAAF) operates eight Boeing C-17 Globemaster III large transport aircraft. Four C-17s were ordered in mid-2006 to improve the Australian Defence Force's (ADF's) ability to operate outside Australia and its region. The aircraft entered service between November 2006 and January 2008
Posted Mar 2, 2016 23:57 by Mark Cranko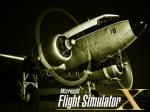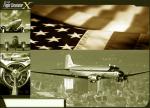 0.82Mb (118 downloads)
FSX DC-3 Splashscreen. The Douglas DC-3 is a fixed-wing propeller-driven airliner. Its cruise speed (207 mph or 333 km/h) and range (1,500 mi or 2,400 km) revolutionized air transport in the 1930s and 1940s. Its lasting effect on the airline industry and World War II makes it one of the most significant transport aircraft ever made.
Posted Feb 29, 2016 15:02 by Mark Cranko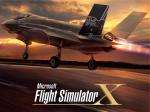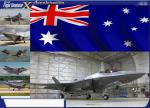 2.61Mb (517 downloads)
This is a celebration of the F-35A Lightning II - Royal Australian Air Force
Posted Feb 29, 2016 13:37 by Mark Cranko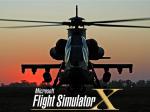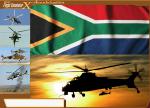 3.01Mb (114 downloads)
The Denel Rooivalk (previously designated AH-2 and CSH-2) is an attack helicopter manufactured by Denel of South Africa. Rooivalk is Afrikaans for "Red Kestrel".[2] The South African Air Force (SAAF) ordered 12 Rooivalks, designated the Rooivalk Mk 1 in SAAF service, the first of was officially handed over in April 2011.[1] The helicopters are flown by 16 Squadron, which is based at AFB Bloemspruit near Bloemfontein.
Posted Feb 26, 2016 00:22 by Mark Cranko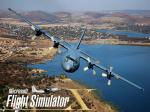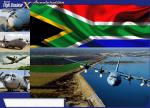 3.55Mb (536 downloads)
The Lockheed C-130 Hercules is a four-engine turboprop military transport aircraft designed and built originally by Lockheed, now Lockheed Martin. Capable of using unprepared runways for takeoffs and landings, the C-130 was originally designed as a troop, medivac, and cargo transport aircraft. The versatile airframe has found uses in a variety of other roles, including as a gunship (AC-130), for airborne assault, search and rescue, scientific research support, weather reconnaissance, aerial refueling, maritime patrol, and aerial firefighting. It is now the main tactical airlifter for many military forces worldwide. Over forty models and variants of the Hercules, including a civilian one marketed as Lockheed L-100, operate in more than sixty nations.
Posted Feb 26, 2016 00:20 by Mark Cranko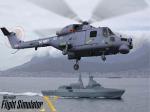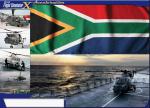 2.46Mb (116 downloads)
Super Lynx 300 Mk 64 helicopters from AgustaWestland are to operate from the SA Navy's Meko A200SAN class frigattes. The helicopters will provide a surface search capability in the anti-surface warfare roles, search and rescue (SAR), maritime patrol and utility duties.
Posted Feb 26, 2016 00:15 by Mark Cranko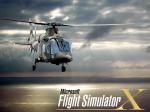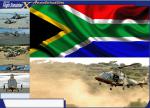 2.98Mb (150 downloads)
The AgustaWestland AW109 is a lightweight, twin-engine, eight-seat multi-purpose helicopter built by the Anglo-Italian manufacturer AgustaWestland. The rotorcraft had the distinction of being the first all-Italian helicopter to be mass-produced.Currently serving in the Saaf.
Posted Feb 25, 2016 23:59 by Mark Cranko