49.09Mb (87 downloads)
This is my first attempt at producing a video. The video was made using the free download version of Fraps and the standard MS Movie Maker. The video features three of my repaints; the VF-43 A4 Aggressor, Freece Tricolori Pony 10 flying the G91, and the L-29 of The Russian Aerobatic Team Sky Knights. This is just a fun little short; 5 minutes 47 seconds (50.5Mb's). I hope you enjoy.
Posted Feb 4, 2015 21:50 by Ron, Wildman, Gillam
2.33Mb (991 downloads)
Now you can change the way your Microsoft Flight Simulator X looks and feels, an Airbus A380 Style menu splashscreen containing the French flag for FSX. To install just follow the instructions in the read me, Enjoy.
Posted Dec 19, 2014 08:48 by Mark Cranko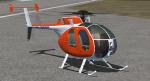 0.45Mb (601 downloads)
Now you can change the way your Microsoft Flight Simulator X looks and feels, a SR71 menu splash screen for FSX. To install just follow the instructions in the read me, Enjoy.
Posted Dec 17, 2014 04:34 by Mark Cranko
13.12Mb (232 downloads)
ATTACK AND SINK THE TIRPITZ. Video of the Month. A story flown in FSX by Ross McLennan. Video is full screen High Definition and available for viewing at Youtube URL: http://youtu.be/2iSnmqwwwMA OR search Flight Simulation Ross McLennan. This upload is a sampler from the HD version (cannot be played full screen). RAF Woodhall Spa Airfield, Droppable Tallboy Graphic, Tipitz Model converted for use in FSX and 617 Squadron paints for the Plane Design Lancaster by Koos van Menen of The Netherlands. Liberator by World of Power, Arado 196's by Alphasim, RAF Lossiemouth Airfield by UKMIL. Running time 9:30 mins. A WWII historical event recreated in FSX and well worth a look.
Posted Mar 20, 2014 23:28 by Ross McLennan
5.42Mb (4068 downloads)
24th & 25th September 2013 the AN-225 visits Zurich to pick up 170 tonnes of cargo for delivery to Bahrain. Thomas Ruth's model with updated panel and dynamics to carry a representative load is flown in FSX using Switzerland Professional X and Zurich X Live scenery. This is a sampler video only. A full 11 minute HD version is available from YouTube at http://www.youtube.com/watch?v=XKnNVULkrZY&feature=youtu.be A good example of FLYING in the simulator, video by Ross McLennan.
Posted Mar 3, 2014 16:13 by Ross McLennan
47.67Mb (251 downloads)
IL-76 TD , This aircraft is Russian but flying in every country now. In Iran IL-76 has a bad reputation. In this accident 290 passengers died . Russia should make a new good aircraft similar IL-76 . Video by "Amir Tadayyon From IRAN "
Posted Nov 23, 2012 21:21 by Amir Tadayyon
53.18Mb (135 downloads)
Dance of the Swift is my first small effort at submitting anything to any simulation site, though I have been interested in flight simulation for a few years. This movie is a 3 minute short inspired by Harold Dickert's fantasic little jet. Thanks to Harold for designing such a great aircraft. Thanks too to Ivan Kurkov for his epic music which I think matches the glory of flight! Matt Bain Orkney UK 4th November 2012
Posted Nov 6, 2012 06:50 by Matt Bain
306.17Mb (105 downloads)
Bear Studios MiG-15 SP4 for FSX and FS2004 Using FSX default Video recorder and FRAPS
Posted Sep 26, 2011 22:26 by Bill Wolfgen
0.05Mb (593 downloads)
A ROYAL AIR FORCE STATION HISTORY - RAF Linton-on-Ouse. Based on the RAF and RCAF 426 Thunderbird Squadron Association website this video tells the story of the WW2 Bomber Command Station using FSX and 23 aircraft. Station payware scenery by Team SDB. The author flew the following aircraft live in the film: Bell 230 Helicopter (default FSX), Mk II Lancaster OW-O (Plane-Design), BMW-760 motorcar (Hamaguchi), Junkers JU-88 (Kazunori Ito) with a panel updated for FSX by RMcL, Mk I Spitfire (A.F.Scrub), de Havilland Hornet (Robert Richardson) and EH 101 Helicopter (default) with RAF rescue paint (Kaveh Payandeh). 18 display aircraft built in SAMM. Bomber (Whitley, Halifax, Lancaster, Stirling and JU88) flight plans made in Traffic Planner. Temporary display parks added with AFX. Music by Ray Cooper at the Yamaha Tyros 4 Keyboard. This upload is a link to the file with additional information and credits.
Posted Apr 22, 2011 09:21 by Ross McLennan
61.47Mb (759 downloads)
Fictional Video - a display day at RAF Scampton in Lincolnshire, England. Arrive by BMW, park and join the Mercedes Unimog tour of 12 Lancaster's and 9 other aircraft in the static display. The British Bomber Memorial Flight Lancaster and the restored Avro Vulcan fly in to join the display. Taxi rides in the "Just Jane" Lancaster. See also the "can fly" Canadian MkX Lancaster and the first Canadian built Lancaster to come off the production line. Hear the Merlin's and REMEMBER. Payware scenery by Team SDB. Display built up using Airport FacilitatorX, AirTrafficFX, Model Maker SAMM and Instant Scenery. Payware Avro Lancaster's by Plane-Design (11) and First Class Simulations (1). Avro Vulcans by Phoenix Design. Some aircraft textures replaced with UKMIL paints. Ex-payware GR4 Storm Shadow TOrnado's by DSB Design and Iris. Vehicles by Hamaguchi. A five star simulation video by Ross McLennan with input from Piet de Geus of the Netherlands and Ray Cooper at the keyboard of the Lowrey Prestige Organ. File: ScamptonDisplay600.zip
Posted Jan 31, 2011 03:33 by Ross McLennan