56.82Mb (57 downloads)
90 assorted splash screens for FSX, you should be able to find at least one you like.
Posted Sep 15, 2019 04:51 by Dave T
9.34Mb (74 downloads)
Sixteen alternative splashscreens for use in FSX.
Posted Sep 12, 2019 16:34 by Dave T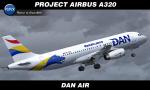 0.85Mb (175 downloads)
Enjoy a new look to your FSX.
Posted Nov 3, 2017 10:54 by Mark Cranko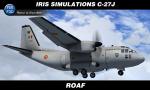 1.84Mb (132 downloads)
'Sky at Sunset' splashscreen for FSX
Posted Nov 1, 2017 10:47 by Mark Cranko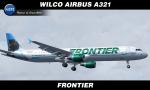 1.40Mb (115 downloads)
'Sky' splashscreen for FSX
Posted Nov 1, 2017 10:42 by Mark Cranko
0.38Mb (74 downloads)
Mustang at rest splashscreen
Posted Aug 25, 2016 14:52 by Stephen Browning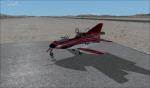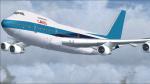 3.76Mb (105 downloads)
The Boeing 314 Clipper was a long-range flying boat produced by the Boeing Airplane Company between 1938 and 1941. One of the largest aircraft of the time,
Posted May 21, 2016 01:38 by Mark Cranko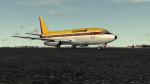 2.46Mb (720 downloads)
FSX Concorde Splashscreen
Posted Mar 16, 2016 06:19 by Mark Cranko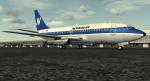 2.95Mb (864 downloads)
The Royal Australian Air Force (RAAF) operates eight Boeing C-17 Globemaster III large transport aircraft. Four C-17s were ordered in mid-2006 to improve the Australian Defence Force's (ADF's) ability to operate outside Australia and its region. The aircraft entered service between November 2006 and January 2008
Posted Mar 2, 2016 23:57 by Mark Cranko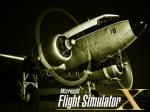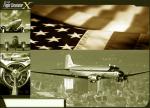 0.82Mb (171 downloads)
FSX DC-3 Splashscreen. The Douglas DC-3 is a fixed-wing propeller-driven airliner. Its cruise speed (207 mph or 333 km/h) and range (1,500 mi or 2,400 km) revolutionized air transport in the 1930s and 1940s. Its lasting effect on the airline industry and World War II makes it one of the most significant transport aircraft ever made.
Posted Feb 29, 2016 15:02 by Mark Cranko