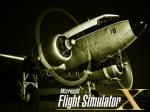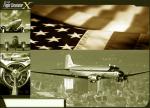 0.82Mb (192 downloads)
FSX DC-3 Splashscreen. The Douglas DC-3 is a fixed-wing propeller-driven airliner. Its cruise speed (207 mph or 333 km/h) and range (1,500 mi or 2,400 km) revolutionized air transport in the 1930s and 1940s. Its lasting effect on the airline industry and World War II makes it one of the most significant transport aircraft ever made.
Posted Feb 29, 2016 15:02 by Mark Cranko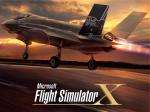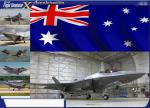 2.61Mb (908 downloads)
This is a celebration of the F-35A Lightning II - Royal Australian Air Force
Posted Feb 29, 2016 13:37 by Mark Cranko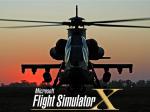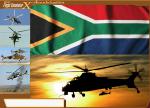 3.01Mb (194 downloads)
The Denel Rooivalk (previously designated AH-2 and CSH-2) is an attack helicopter manufactured by Denel of South Africa. Rooivalk is Afrikaans for "Red Kestrel".[2] The South African Air Force (SAAF) ordered 12 Rooivalks, designated the Rooivalk Mk 1 in SAAF service, the first of was officially handed over in April 2011.[1] The helicopters are flown by 16 Squadron, which is based at AFB Bloemspruit near Bloemfontein.
Posted Feb 26, 2016 00:22 by Mark Cranko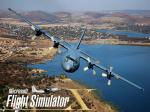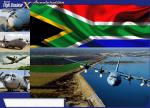 3.55Mb (1009 downloads)
The Lockheed C-130 Hercules is a four-engine turboprop military transport aircraft designed and built originally by Lockheed, now Lockheed Martin. Capable of using unprepared runways for takeoffs and landings, the C-130 was originally designed as a troop, medivac, and cargo transport aircraft. The versatile airframe has found uses in a variety of other roles, including as a gunship (AC-130), for airborne assault, search and rescue, scientific research support, weather reconnaissance, aerial refueling, maritime patrol, and aerial firefighting. It is now the main tactical airlifter for many military forces worldwide. Over forty models and variants of the Hercules, including a civilian one marketed as Lockheed L-100, operate in more than sixty nations.
Posted Feb 26, 2016 00:20 by Mark Cranko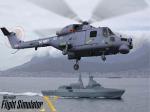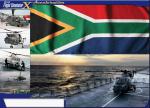 2.46Mb (195 downloads)
Super Lynx 300 Mk 64 helicopters from AgustaWestland are to operate from the SA Navy's Meko A200SAN class frigattes. The helicopters will provide a surface search capability in the anti-surface warfare roles, search and rescue (SAR), maritime patrol and utility duties.
Posted Feb 26, 2016 00:15 by Mark Cranko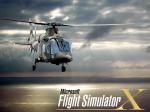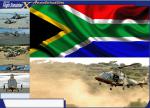 2.98Mb (277 downloads)
The AgustaWestland AW109 is a lightweight, twin-engine, eight-seat multi-purpose helicopter built by the Anglo-Italian manufacturer AgustaWestland. The rotorcraft had the distinction of being the first all-Italian helicopter to be mass-produced.Currently serving in the Saaf.
Posted Feb 25, 2016 23:59 by Mark Cranko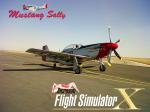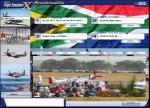 1.30Mb (213 downloads)
This is a celebration of Mustang N72FT, 44-74494, "Mustang Sally". Menno Parsons of South Africa has bought her. She was shipped, re-assembled then test flown. The first flight was Sep 18 2010 in Port Alfred S. Africa Now a big favorite on the South African airshow circuit.
Posted Feb 25, 2016 23:54 by Mark Cranko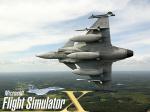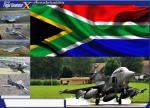 2.84Mb (642 downloads)
The Saab JAS 39 Gripen is a light single-engine multirole fighter aircraft manufactured by the Swedish aerospace company Saab. It was designed to replace the Saab 35 Draken and 37 Viggen in the Swedish Air Force.
Posted Feb 25, 2016 23:48 by Mark Cranko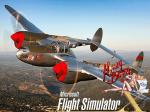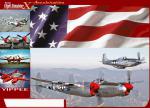 2.74Mb (251 downloads)
The Lockheed P-38 Lightning was a World War II American propeller driven fighter aircraft. Developed to a United States Army Air Corps requirement, the P-38 had distinctive twin booms and a single, central nacelle containing the cockpit and armament. Named "fork-tailed devil" (der Gabelschwanz-Teufel) by the Luftwaffe and "two planes, one pilot" (2飛行機、1パイロット Ni hikōki, ippairotto?) by the Japanese,[7] the P-38 was used in a number of roles, including interception, dive bombing, level bombing, ground-attack, night fighting, photo reconnaissance, radar and visual pathfinding for bombers, and evacuation missions,[8] and extensively as a long-range escort fighter when equipped with drop tanks under its wings.
Posted Feb 25, 2016 23:45 by Mark Cranko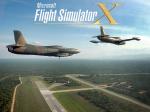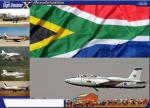 3.13Mb (184 downloads)
In 1974 Aermacchi delivered to South Africa seven MB-326Ks in component form, followed by 15 more sets in the following year for assembly by Atlas Aircraft Corporation. Atlas then continued to build the type under licence as the Impala Mk 2, producing a further 78 aircraft.
Posted Feb 25, 2016 23:36 by Mark Cranko