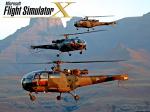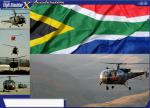 3.07Mb (313 downloads)
The Alouette III helicopter is a legend in the South African Air Force. Doing all it was asked and more, this amazing helicopter served for 44 years and the fleet flew more than 346 000 hours. That equates to 39.5 years continuously in the air!
Posted Feb 25, 2016 23:34 by Mark Cranko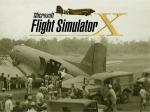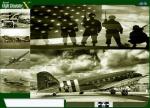 1.25Mb (176 downloads)
This is a celebration of the Dougless C47 Skytrain or Goonie bird for fsx The Douglas C-47 Skytrain or Dakota (RAF designation) is a military transport aircraft developed from the civilian Douglas DC-3 airliner. It was used extensively by the Allies during World War II and remains in front line service with various military operators to the present day.[2]
Posted Feb 16, 2016 15:39 by Mark Cranko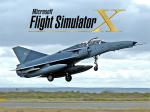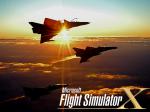 4.01Mb (534 downloads)
This is a Celebration of The Atlas Cheetah a South African fighter aircraft, developed for the South African Air Force (SAAF) and currently operated by the Ecuadorian Air Force (FAE). It was developed as a major upgrade of the Dassault Mirage III by the Atlas Aircraft Corporation (later Denel Aviation) in South Africa and is based on the IAI Kfir.[2] Three different variants were created, 16 dual-seat Cheetah D, 16 single-seat Cheetah E and 38 single-seat Cheetah C. The Cheetah Es were retired in 1992, and the Cheetah Cs and Cheetah Ds in April 2008, being replaced by the Saab Gripen. A limited number are still operated in South Africa as flight test aircraft.
Posted Feb 8, 2016 23:15 by Mark Cranko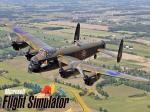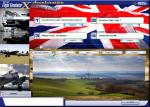 0.91Mb (312 downloads)
This is a celebration of the much beloved Just Jane the nickname of Lancaster Bomber NX611 Splashscreen for FSX
Posted Feb 8, 2016 22:26 by Mark Cranko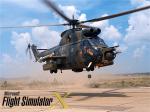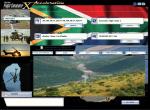 2.64Mb (116 downloads)
FSX Oryx Helicopter Splashscreen
Posted Feb 5, 2016 22:32 by Mark Cranko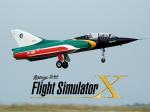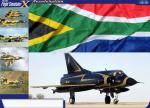 3.02Mb (98 downloads)
The Dassault Mirage III FSX splashscreen
Posted Feb 5, 2016 22:27 by Mark Cranko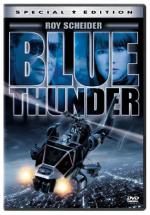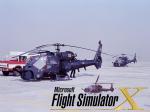 1.22Mb (120 downloads)
FSX Blue Thunder Splashscreen. Blue Thunder is a 1983 action thriller film that features a high-tech helicopter of the same name.
Posted Feb 5, 2016 22:14 by Mark Cranko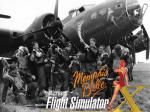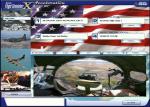 1.24Mb (379 downloads)
This is a celebration of the much beloved Memphis Belle.... the nickname of a Boeing B-17F Flying Fortress. Splashscreen for FSX
Posted Feb 5, 2016 22:03 by Mark Cranko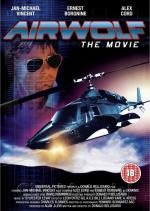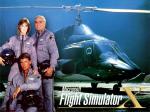 3.32Mb (175 downloads)
Airwolf is an American television series that ran from 1984 until 1987. FSX Splashscreen
Posted Feb 5, 2016 16:39 by Mark Cranko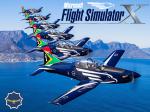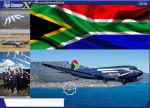 3.18Mb (100 downloads)
This is a celebration of the Silver Falcons South Africa Areobatic team. Splashscreen for FSX
Posted Feb 5, 2016 09:38 by Mark Cranko