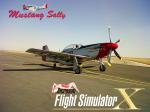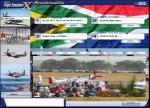 1.30Mb (129 downloads)
This is a celebration of Mustang N72FT, 44-74494, "Mustang Sally". Menno Parsons of South Africa has bought her. She was shipped, re-assembled then test flown. The first flight was Sep 18 2010 in Port Alfred S. Africa Now a big favorite on the South African airshow circuit.
Posted Feb 25, 2016 23:54 by Mark Cranko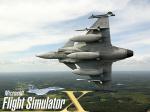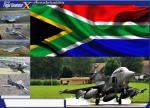 2.84Mb (299 downloads)
The Saab JAS 39 Gripen is a light single-engine multirole fighter aircraft manufactured by the Swedish aerospace company Saab. It was designed to replace the Saab 35 Draken and 37 Viggen in the Swedish Air Force.
Posted Feb 25, 2016 23:48 by Mark Cranko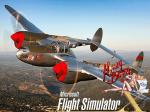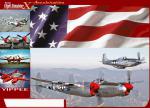 2.74Mb (130 downloads)
The Lockheed P-38 Lightning was a World War II American propeller driven fighter aircraft. Developed to a United States Army Air Corps requirement, the P-38 had distinctive twin booms and a single, central nacelle containing the cockpit and armament. Named "fork-tailed devil" (der Gabelschwanz-Teufel) by the Luftwaffe and "two planes, one pilot" (2飛行機、1パイロット Ni hikōki, ippairotto?) by the Japanese,[7] the P-38 was used in a number of roles, including interception, dive bombing, level bombing, ground-attack, night fighting, photo reconnaissance, radar and visual pathfinding for bombers, and evacuation missions,[8] and extensively as a long-range escort fighter when equipped with drop tanks under its wings.
Posted Feb 25, 2016 23:45 by Mark Cranko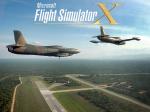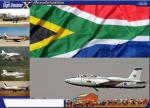 3.13Mb (71 downloads)
In 1974 Aermacchi delivered to South Africa seven MB-326Ks in component form, followed by 15 more sets in the following year for assembly by Atlas Aircraft Corporation. Atlas then continued to build the type under licence as the Impala Mk 2, producing a further 78 aircraft.
Posted Feb 25, 2016 23:36 by Mark Cranko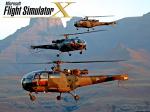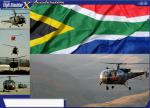 3.07Mb (80 downloads)
The Alouette III helicopter is a legend in the South African Air Force. Doing all it was asked and more, this amazing helicopter served for 44 years and the fleet flew more than 346 000 hours. That equates to 39.5 years continuously in the air!
Posted Feb 25, 2016 23:34 by Mark Cranko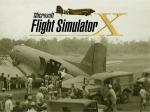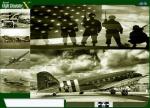 1.25Mb (111 downloads)
This is a celebration of the Dougless C47 Skytrain or Goonie bird for fsx The Douglas C-47 Skytrain or Dakota (RAF designation) is a military transport aircraft developed from the civilian Douglas DC-3 airliner. It was used extensively by the Allies during World War II and remains in front line service with various military operators to the present day.[2]
Posted Feb 16, 2016 15:39 by Mark Cranko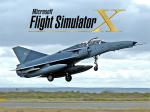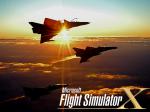 4.01Mb (245 downloads)
This is a Celebration of The Atlas Cheetah a South African fighter aircraft, developed for the South African Air Force (SAAF) and currently operated by the Ecuadorian Air Force (FAE). It was developed as a major upgrade of the Dassault Mirage III by the Atlas Aircraft Corporation (later Denel Aviation) in South Africa and is based on the IAI Kfir.[2] Three different variants were created, 16 dual-seat Cheetah D, 16 single-seat Cheetah E and 38 single-seat Cheetah C. The Cheetah Es were retired in 1992, and the Cheetah Cs and Cheetah Ds in April 2008, being replaced by the Saab Gripen. A limited number are still operated in South Africa as flight test aircraft.
Posted Feb 8, 2016 23:15 by Mark Cranko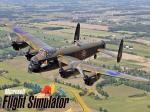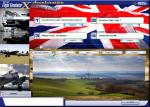 0.91Mb (136 downloads)
This is a celebration of the much beloved Just Jane the nickname of Lancaster Bomber NX611 Splashscreen for FSX
Posted Feb 8, 2016 22:26 by Mark Cranko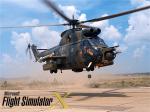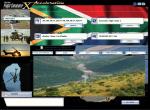 2.64Mb (71 downloads)
FSX Oryx Helicopter Splashscreen
Posted Feb 5, 2016 22:32 by Mark Cranko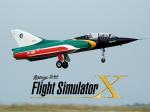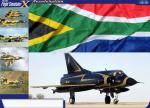 3.02Mb (68 downloads)
The Dassault Mirage III FSX splashscreen
Posted Feb 5, 2016 22:27 by Mark Cranko