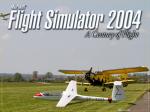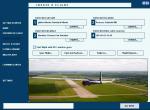 0.78Mb (130 downloads)
Glider and An-2 at the airport Pruszcz Gdanski EPPR Splashscreen for FS2004.
Posted Oct 26, 2014 02:52 by Rafal Mikolajczyk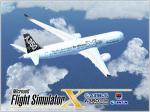 0.84Mb (379 downloads)
Airbus A350-900 XWB - FSX Splashscreen - Copy the image " dlgsplash " in : C:\Program ...\Microsoft Games\Microsoft Flight Simulator X\Uires no error
Posted Aug 24, 2014 02:12 by juan30005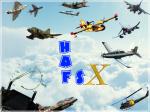 0.61Mb (142 downloads)
This is an extra Splash Screen HAFsx Theme for FSX Created by:Theofilos HAF
Posted Aug 7, 2014 05:17 by Theofilos HAF
13.12Mb (235 downloads)
ATTACK AND SINK THE TIRPITZ. Video of the Month. A story flown in FSX by Ross McLennan. Video is full screen High Definition and available for viewing at Youtube URL: http://youtu.be/2iSnmqwwwMA OR search Flight Simulation Ross McLennan. This upload is a sampler from the HD version (cannot be played full screen). RAF Woodhall Spa Airfield, Droppable Tallboy Graphic, Tipitz Model converted for use in FSX and 617 Squadron paints for the Plane Design Lancaster by Koos van Menen of The Netherlands. Liberator by World of Power, Arado 196's by Alphasim, RAF Lossiemouth Airfield by UKMIL. Running time 9:30 mins. A WWII historical event recreated in FSX and well worth a look.
Posted Mar 20, 2014 23:28 by Ross McLennan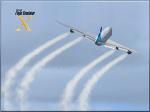 0.48Mb (303 downloads)
Boeing 747 8 - FSX Splashscreen
Posted Mar 14, 2014 11:49 by juan30005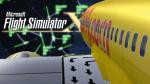 0.29Mb (137 downloads)
Tuifly Splashscreen for FSX
Posted Mar 5, 2014 16:07 by LukasFSX
5.42Mb (4080 downloads)
24th & 25th September 2013 the AN-225 visits Zurich to pick up 170 tonnes of cargo for delivery to Bahrain. Thomas Ruth's model with updated panel and dynamics to carry a representative load is flown in FSX using Switzerland Professional X and Zurich X Live scenery. This is a sampler video only. A full 11 minute HD version is available from YouTube at http://www.youtube.com/watch?v=XKnNVULkrZY&feature=youtu.be A good example of FLYING in the simulator, video by Ross McLennan.
Posted Mar 3, 2014 16:13 by Ross McLennan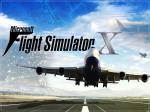 1.19Mb (869 downloads)
Alternate 'Into Reality' splashscreen for FSX using real life image rather than a FSX screenshot.
Posted Feb 6, 2014 21:45 by Ahmad Musthafa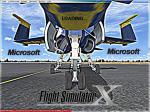 1.07Mb (135 downloads)
FA18 Splashscreen for FSX
Posted Jan 17, 2014 14:39 by FSXHamburg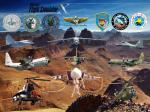 1.12Mb (119 downloads)
FSX Algerian AF Splashscreen
Posted Dec 31, 2013 02:07 by HADDAD The algerian