13.12Mb (223 downloads)
ATTACK AND SINK THE TIRPITZ. Video of the Month. A story flown in FSX by Ross McLennan. Video is full screen High Definition and available for viewing at Youtube URL: http://youtu.be/2iSnmqwwwMA OR search Flight Simulation Ross McLennan. This upload is a sampler from the HD version (cannot be played full screen). RAF Woodhall Spa Airfield, Droppable Tallboy Graphic, Tipitz Model converted for use in FSX and 617 Squadron paints for the Plane Design Lancaster by Koos van Menen of The Netherlands. Liberator by World of Power, Arado 196's by Alphasim, RAF Lossiemouth Airfield by UKMIL. Running time 9:30 mins. A WWII historical event recreated in FSX and well worth a look.
Posted Mar 20, 2014 23:28 by Ross McLennan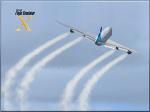 0.48Mb (291 downloads)
Boeing 747 8 - FSX Splashscreen
Posted Mar 14, 2014 11:49 by juan30005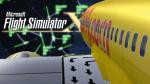 0.29Mb (133 downloads)
Tuifly Splashscreen for FSX
Posted Mar 5, 2014 16:07 by LukasFSX
5.42Mb (3948 downloads)
24th & 25th September 2013 the AN-225 visits Zurich to pick up 170 tonnes of cargo for delivery to Bahrain. Thomas Ruth's model with updated panel and dynamics to carry a representative load is flown in FSX using Switzerland Professional X and Zurich X Live scenery. This is a sampler video only. A full 11 minute HD version is available from YouTube at http://www.youtube.com/watch?v=XKnNVULkrZY&feature=youtu.be A good example of FLYING in the simulator, video by Ross McLennan.
Posted Mar 3, 2014 16:13 by Ross McLennan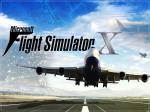 1.19Mb (813 downloads)
Alternate 'Into Reality' splashscreen for FSX using real life image rather than a FSX screenshot.
Posted Feb 6, 2014 21:45 by Ahmad Musthafa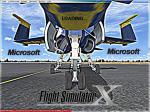 1.07Mb (131 downloads)
FA18 Splashscreen for FSX
Posted Jan 17, 2014 14:39 by FSXHamburg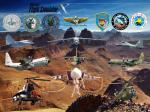 1.12Mb (112 downloads)
FSX Algerian AF Splashscreen
Posted Dec 31, 2013 02:07 by HADDAD The algerian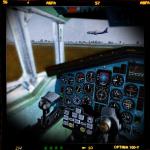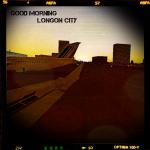 23.50Mb (286 downloads)
Best Desktop screens for simmer lovers, almost all HD, perfect to enjoy picks and take one by your self. Credits by ricardo_tv
Posted Sep 13, 2013 07:02 by ricardo_tv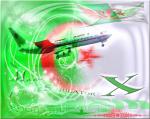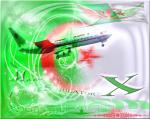 2.27Mb (100 downloads)
INSTALLATION: Go to> C:\Program Files (x86)\Microsoft Games\Microsoft Flight Simulator X\Uires symply drag the "dlgsplash" file into the "uires" folder it will tell you that there is allready a file named that way, just klick "copy and replace" (make sure you made a back up of the original file, in case you want to restore it one day) start up FSX.. Done hope you enjoy. Abdelghani lotfi l.abdelghani creation
Posted Jul 1, 2013 11:17 by ABDELGHANI OF EL MADANIA ALGERIA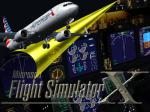 0.45Mb (700 downloads)
Displayed on the splash screen is the "Boeing 737-800w" American Airlines (New c/s) from the Alejandro Rojas L. for FSX.
Posted Mar 1, 2013 03:10 by Dmitry Prok