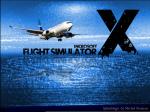 0.53Mb (392 downloads)
A splashscreen based on the Air Crash Investigation series. Created with Photoshop Elements 6 by Michel Peusens (The Netherlands). Keep on flying!
Posted Apr 13, 2012 21:14 by Michel Peusens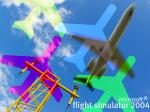 0.34Mb (50 downloads)
Awesome design to change the splash screen on FS9
Posted Apr 6, 2012 15:52 by Perico Rguez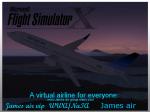 0.57Mb (40 downloads)
The first official Splash screen for the virtual airline Jamesairgroup.webs.com (James air).
Posted Mar 26, 2012 12:48 by James bryant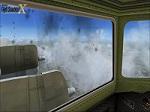 1.15Mb (367 downloads)
FSX B-17 Flak Splash Screen. A splash screen of the A2A Simulations B-17 cockpit with flak. By Nathan Vaughn.
Posted Oct 31, 2011 15:16 by Nathan Vaughn
306.17Mb (105 downloads)
Bear Studios MiG-15 SP4 for FSX and FS2004 Using FSX default Video recorder and FRAPS
Posted Sep 26, 2011 22:26 by Bill Wolfgen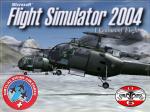 0.97Mb (356 downloads)
Splashscreen showing a landing Sud-Aviation SE-3160 Alouette III from the virtual Swiss Air Force. Dieser Splashscreen zeigt eine landende Sud-Aviation SE-3160 Alouette III der virtuellen Swiss Air Force.
Posted May 9, 2011 10:22 by Thomas Boller
0.05Mb (593 downloads)
A ROYAL AIR FORCE STATION HISTORY - RAF Linton-on-Ouse. Based on the RAF and RCAF 426 Thunderbird Squadron Association website this video tells the story of the WW2 Bomber Command Station using FSX and 23 aircraft. Station payware scenery by Team SDB. The author flew the following aircraft live in the film: Bell 230 Helicopter (default FSX), Mk II Lancaster OW-O (Plane-Design), BMW-760 motorcar (Hamaguchi), Junkers JU-88 (Kazunori Ito) with a panel updated for FSX by RMcL, Mk I Spitfire (A.F.Scrub), de Havilland Hornet (Robert Richardson) and EH 101 Helicopter (default) with RAF rescue paint (Kaveh Payandeh). 18 display aircraft built in SAMM. Bomber (Whitley, Halifax, Lancaster, Stirling and JU88) flight plans made in Traffic Planner. Temporary display parks added with AFX. Music by Ray Cooper at the Yamaha Tyros 4 Keyboard. This upload is a link to the file with additional information and credits.
Posted Apr 22, 2011 09:21 by Ross McLennan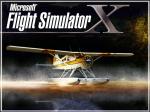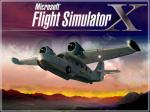 3.90Mb (1704 downloads)
Four splash screens for FSX with three default aircraft: Grumman G21a, De Havilland Beaver Dhc2 and Douglas DC3 .
Posted Mar 4, 2011 08:23 by Mauro Carini
61.47Mb (759 downloads)
Fictional Video - a display day at RAF Scampton in Lincolnshire, England. Arrive by BMW, park and join the Mercedes Unimog tour of 12 Lancaster's and 9 other aircraft in the static display. The British Bomber Memorial Flight Lancaster and the restored Avro Vulcan fly in to join the display. Taxi rides in the "Just Jane" Lancaster. See also the "can fly" Canadian MkX Lancaster and the first Canadian built Lancaster to come off the production line. Hear the Merlin's and REMEMBER. Payware scenery by Team SDB. Display built up using Airport FacilitatorX, AirTrafficFX, Model Maker SAMM and Instant Scenery. Payware Avro Lancaster's by Plane-Design (11) and First Class Simulations (1). Avro Vulcans by Phoenix Design. Some aircraft textures replaced with UKMIL paints. Ex-payware GR4 Storm Shadow TOrnado's by DSB Design and Iris. Vehicles by Hamaguchi. A five star simulation video by Ross McLennan with input from Piet de Geus of the Netherlands and Ray Cooper at the keyboard of the Lowrey Prestige Organ. File: ScamptonDisplay600.zip
Posted Jan 31, 2011 03:33 by Ross McLennan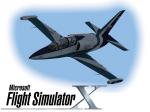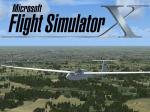 3.96Mb (1060 downloads)
Some splashscreens I've made for FSX Featuring: LotusSim L39 Albatros, Boeing 777,ATR 72-500, Aerosoft Discus, Aerosoft F16, Space Shuttle
Posted Jan 7, 2011 11:19 by Technologyfreak