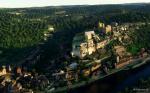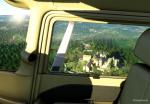 42.78Mb (80 downloads)
More than 3500 downloads on Flightsim.to (file withdrawn) A lot of castles on the edge of Dordogne, because it was the frontier brtween France and England during the 100 years war ....
Posted Feb 23, 2023 08:42 by Laudey1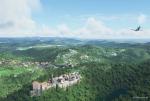 144.10Mb (77 downloads)
Already more than 3000 downloads on Flightsim.to(File withdrawn). All the castles and most known POIs are part of this scenery, to improve the basic content of MSFS.
Posted Feb 23, 2023 08:24 by Laudey1
0.09Mb (47 downloads)
This package contains six airports in the Okanogan Valley, WA State. From Monse to the Canadian border. All runways, taxiways, aprons and parking redone and objects hand placed. Biomes changed to reflect the orchards in many areas. All airports are starred, but they are South to North: MA01 Monse (Ag), S35 Okanogan Legion, WT37 Lockwood Dry Coulee (Ag), KOMK Omak Muni, W01 Tonasket Muni and 0S7 Dorothy Scott International. There are two object libraries that these files are dependent on: Emerald Object Library: https://emeraldscenerydesign.com/products/eolib-msfs/ CBJlib: https://flightsim.to/file/16007/msfs-object-library-with-150-models-ranging-from-towers-hangers-terminals-to-cones (may need to make an account at "flight.to" for this one but these objects are common across many freeware sceneries) And a third (optional) library if you want animated people at some of the airports: https://flightsim.to/file/33166/animated-humans-library Unzip the file, open it and place the six individual airport files in your community folder. Download the object libraries and place them in your Community folder also. Enjoy!
Posted Jan 4, 2023 01:07 by Chuck79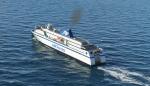 2251.33Mb (454 downloads)
This is Version 3.0 of the Global AI Ship Traffic Ultra. More than 400 new ships have been added since last version bringing the number of unique ship models close to 900 and the number of ships including repaints close to 1800. The route coverage has been expanded increasing traffic density though focus is as usual to have a diverse ship traffic according to what you could see in each region. To reduce load on computer systems, the ship routes have in this version been included as separate regional packages, so you only need to install the routes in the area where you intend to fly. Models and textures by Erwin Welker, Jean-Pierre Fillion, Knud Kristoffersen, Martin Rueedi, Larry Robinson, Dexter, Milton Shupe, Manfred Siedler, Bernardo Barroso, Paul Donnelly, Finn Kristoffer, Didier ''Lagaffe'' Puentes, Andrew Thomsen, Kevair, Robystar, Antonio Diaz, Sebastien Viale, Alberto Garcia, Cxema, Pascal Dumat, Rick Keller, Lazarus Starkweather, Dave Garwood, Darren Lane, Jan de Jong, Henrik Nielsen, and more
Posted Dec 30, 2022 16:49 by Henrik Nielsen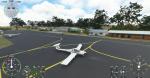 287.84Mb (47 downloads)
This is an complete rebuild of the Pallamana Airport which Runway 19 has just been bitumised and is a s close as it gets to the actual airport. By Roger Leupold
Posted Dec 14, 2022 04:30 by Roger Leupold
22.06Mb (604 downloads)
Here is the ATR-72-600 with the working cockpit of the CJ4 for MSFS2020, this Addon was made by virtualcol for FSX and converted to MSFS. This Item will be constantly updated and improved. To install these files you will need to drag and drop them into your MSFS Community Folder. Anyone who wants to make liveries for this aircraft is granted the permission to since there are only a limited amount of liveries that already come with this aircraft. This Addon was made by virtualcol for FSX and converted to MSFS. The interior cockpit features where made by Simviation. Permission to upload this fix file was obtained by virtualcol. Enjoy!!
Posted Dec 9, 2022 00:45 by uploader
25.43Mb (66 downloads)
This is an up to date and adaptation to MSFS of fsx lfpa scenery by Benoit Gaurant and Dan Guimbert.
Posted Dec 7, 2022 01:09 by Benoit Gaurant
0.46Mb (51 downloads)
This mod requires the PayWare version of the SWS Kodiak 100. With these changes, the aircraft is now capable of cruising at 12,000 ft @ >160 knots (results may vary with your payload and weather) as well as climb to it's service ceiling with the payload listed above. Furthermore, the aircraft's ability to takeoff and land at small airfields with a full payload is significantly better. Also, in my opinion, it's not overpowered, which is what I was going for with this mod.
Posted Oct 18, 2022 01:09 by TruNorthSim
375.28Mb (297 downloads)
In 1977 the NASA acquired a beautiful Boeing 747-100 and turned it into a SCA: Shuttle Carrier Aircraft. In 1990 they did that again with another 747-100. And that's it. That's all. That's how rare this aircraft is. And if you wonder, in 2012 they said: "Let's stop the Space Shuttle program and keep these Boeing on the ground from now on". Compiled by LordFrites
Posted Oct 7, 2022 10:10 by gamr101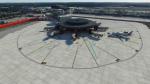 1401.47Mb (87 downloads)
MSFS2020 - EGKK Gatwick Airport Scenery, England V.10.8.11 [4K]. Magvar changed to 0.5 degrees East for ILS localiser line up. Continuation of taxiway lines. Parking Centre lines. Custom IRL Taxiway signage.
Posted Sep 22, 2022 05:40 by Quasimodem