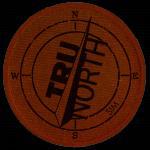 0.01Mb (12 downloads)
The purpose of this mod is to remove the "Clear prop" callout made when you open the start button cover. This mod requires the payware version of the Spartan Executive by HCG Digital Arts LTD.
Posted May 30, 2023 08:04 by TruNorthSim
0.46Mb (76 downloads)
This mod requires the PayWare version of the SWS Kodiak 100. With these changes, the aircraft is now capable of cruising at 12,000 ft @ >160 knots (results may vary with your payload and weather) as well as climb to it's service ceiling with the payload listed above. Furthermore, the aircraft's ability to takeoff and land at small airfields with a full payload is significantly better. Also, in my opinion, it's not overpowered, which is what I was going for with this mod.
Posted Oct 18, 2022 01:09 by TruNorthSim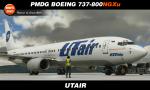 73.36Mb (239 downloads)
MSFS2020 PMDG Boeing 737-800NGXu in UTair Aviation livery. Textures only for payware PMDG model. Repaint by Sergey Gleba aka serg09. Description and instruction in the archive. Link to my products on SimMarket: http://secure.simmarket.com/paintsim.mhtml
Posted Sep 5, 2022 10:04 by Sergey Gleba aka serg09
0.31Mb (67 downloads)
The purpose of this mod is to simplify the seating options in the SWS Kodiak 100 to just 'Passengers', 'Baggage', and 'Cargo'. This mod requires the Payware version of the aircraft. I personally use this mod for my own aircraft. It makes it much easier to load my aircraft with the correct weight in accordance with FSAirlines when flying for my virtual airline without exceeding CG and MTOW. The default pilot and copilot weight is also change from '170' to '200'. Don't forget to visit my Facebook @TruNorthSim to leave a comment or request support!
Posted Aug 7, 2022 20:34 by TruNorthSim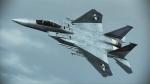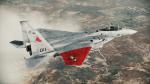 17.92Mb (399 downloads)
A special treat for DC designs F-15 Eagle users who are Ace Combat fans, this file contains two textures for the payware aircraft. They represent the Ustio Air Force 6th Air Division 66th Air Force Unit, more popularly as the Galm Team. Enjoy them if you like! Yo Buddy, still alive?
Posted May 5, 2021 11:27 by Dustin Kosman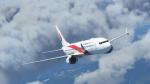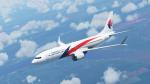 18.31Mb (373 downloads)
This is Malaysia Airlines livery for MSFS 2020 B737-800 MAX series which is for payware model. Manufactured by "Bredok3d" and livery by "fzstudios".
Posted Feb 9, 2021 14:41 by LeviAckerman