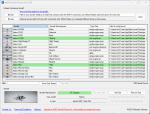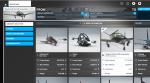 0.06Mb (15 downloads)
Pin your favourite MSFS2020 planes at the top of the list in game. This tiny .net app scans your MSFS2020 aircraft, then lets you 'pin' favourite aircraft at the top of your MSFS2020 Aircraft List in game. - No more scrolling through 100s of planes to find your 'go to' aircraft. - VR experience improved as no more having to take headset off to use search. - Simple 'single file' application, no clunky installers. - Responsive developer who is always on hand to help. I hope you enjoy this app as much as we did creating it. Dan - Flukester Software Visit Us: https://flukestersoftware.com
Posted May 31, 2023 03:03 by Dan Bailey
22.06Mb (811 downloads)
Here is the ATR-72-600 with the working cockpit of the CJ4 for MSFS2020, this Addon was made by virtualcol for FSX and converted to MSFS. This Item will be constantly updated and improved. To install these files you will need to drag and drop them into your MSFS Community Folder. Anyone who wants to make liveries for this aircraft is granted the permission to since there are only a limited amount of liveries that already come with this aircraft. This Addon was made by virtualcol for FSX and converted to MSFS. The interior cockpit features where made by Simviation. Permission to upload this fix file was obtained by virtualcol. Enjoy!!
Posted Dec 9, 2022 00:45 by uploader
375.28Mb (357 downloads)
In 1977 the NASA acquired a beautiful Boeing 747-100 and turned it into a SCA: Shuttle Carrier Aircraft. In 1990 they did that again with another 747-100. And that's it. That's all. That's how rare this aircraft is. And if you wonder, in 2012 they said: "Let's stop the Space Shuttle program and keep these Boeing on the ground from now on". Compiled by LordFrites
Posted Oct 7, 2022 10:10 by gamr101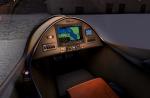 226.67Mb (212 downloads)
This is a fictional aircraft based on a toy sold under Hot Wheels and MatchBox brands. I am not a pro developer, this was done entirely by myself, 3d modeling, coding and texturing, all for the sake of fun and learning. The interior/cockpit is all fruit of my imagination. The flight model is more accurate than real-life (in real life it doesn't fly haha). Make sure you spawn on the snow for a better sense of realism. By giba720
Posted Jul 30, 2022 04:48 by gamr101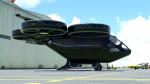 92.41Mb (460 downloads)
The Bell Nexus is a autonomous electric air taxi concept (known as an eVTOL). It is designed to take off and land vertically - six tilting electric ducts provide lifting power for quick takeoff, and nimble flight. TIny mod of Pelican hovering aircraft, an attempt to bring something more suitable for MSFS concept of realistic simulator. Only exterior model replaced, it still has Pelican's cockpit - Nexus cockpit contains of two screens and extremely boring. TouchingCloud
Posted Jul 15, 2022 02:41 by uploader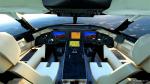 252.18Mb (1111 downloads)
The Bombardier Global 6000 is a third-generation Bombardier Global Express business jet, designed and manufactured by Bombardier Aviation. The E-11A, a heavily modified Bombardier Global 6000 business jet, acts as "Wi-Fi in the sky." It is used heavily in Afghanistan, connecting troops on the ground, communications systems, and radios. This is a freeware FSX model converted to native MSFS. I did not model this, only converted, made the animations and coded. The cockpit is not an actual Global 6000, but it's what was shipped with the FSX model. I added G3000 screens, animated, coded and made some textures. It's not accurate but functional and unique. Model by IRIS Simulations (2013 easter egg), textures by S. Petersen, Chris Evans, Antony Oakland, Quincio van Henningen and Dylan Agbagni. Converted and assembled by giba720
Posted Jul 10, 2022 07:05 by uploader
242.22Mb (1186 downloads)
The McDonnell Douglas/Boeing C-17 Globemaster III is a large military transport aircraft that was developed for the United States Air Force (USAF) from the 1980s to the early 1990s by McDonnell Douglas. The C-17 carries forward the name of two previous piston-engined military cargo aircraft, the Douglas C-74 Globemaster and the Douglas C-124 Globemaster II. The C-17 commonly performs tactical and strategic airlift missions, transporting troops and cargo throughout the world; additional roles include medical evacuation and airdrop duties. It was designed to replace the Lockheed C-141 Starlifter, and also fulfill some of the duties of the Lockheed C-5 Galaxy, freeing the C-5 fleet for outsize cargo. See docs for credits.
Posted Jun 7, 2022 06:24 by gamr101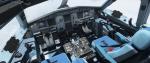 708.93Mb (895 downloads)
MSFS2020 - Sukhoi Superjet SSJ 100 Freeware Aircraft [Working Cockpit] - V.2.4. SUKHOI SSJ-100 house color for MSFS working cockpit compatible with A32NX. The Sukhoi Superjet 100 (now:Superjet 100 (Russian: Сухой Суперджет 100, tr. Sukhoy Superdzhet 100) or SSJ100 is a regional jet designed by Russian aircraft company Sukhoi, a division of the United Aircraft Corporation. With development starting in 2000, it made its maiden flight on 19 May 2008 and its first commercial flight on 21 April 2011 with Armavia. Convertor Douglas Cardoso
Posted May 10, 2022 12:05 by uploader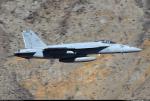 33.51Mb (456 downloads)
Textures only for the default MSFS F/A-18E Super Hornet representing Super Hornet bureau number 168878 (NA-301). You must put the contained folder in the MSFS community folder in order for it to work.
Posted Nov 21, 2021 00:36 by Dustin Kosman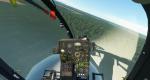 248.74Mb (1778 downloads)
FAFA - SA342 Gazelle v0.2 Thank you very much for downloading my Helicopter pack Sa342 for MSFS2020 version 0.2 There is still a lot of things to do on this helicopter, I am learning by doing so it takes a lot of time to make new textures, to make gauges, I am not a programming professional. After unzipping the archive, please put the included folder "Sa342_Gazelle" into your Community folder. The included file "airlandfs_Sa342.cfg" has to be copied into your airlandfs application folder into the Profiles folder. You need to download the Airlandfs here from FlightSim.to: https://fr.flightsim.to/file/21417/airlandfs Without this tool, the helicopter will not take off. All is still very much WIP and only Version V 0.2. This is a old Project from FS9 . Note: My Helicopter can only be used as freeware. By no means it can be included in packs which are sold without my written acceptance. v0.3 - Beginning of making gauges - Movement of the various axes, and that is not finished. - Night lighting in cokpit Now have fun. Best regards
Posted Nov 7, 2021 11:35 by Youri RAF8945