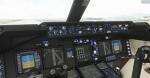 262.84Mb (1765 downloads)
Here is the C-17 Globemaster with the working cockpit of the 747, this addon was made by UKMILL for FSX and converted to MSFS2020. Permission to upload this file was obtained by UKMILL and was granted to us. This Item will be updated and improved once in a while but will have less updates than the ATR. To install this addon you will need to drag and drop it into your MSFS community folder. Anyone who wants to make liveries is more than welcome to. This Addon is a Work in progress and still needs a lot of work on it. Some of the issues on this aircraft are that the gear is half sunken into the ground, some of the lights do not work, the physics, aerodynamics and Weight and Balance are all based off the 747. Cfg by Capt22
Posted Mar 18, 2021 05:11 by gamr101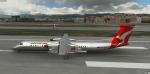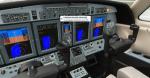 270.34Mb (1166 downloads)
Here is the Dash8-Q400 with the working cockpit addonof the CJ4, this addon was released for FSX and converted to MSFS2020, Permission to publish this file was granted to us. This item will be updated and improved constantly. To install this addon you will need to drag and drop these files in your MSFS community folder. Anyone who wants to make liveries is more than welcome to. This aircraft is a Work in Progress and it is stillunder development and needs soem work. Some issues are that props appear almost invisible, Landing Lights and Taxi Lights do not work, and Physics are off and need a lot of work. If there are anymore issues feel free to send me a chat or comment down below. Enjoy! Capt22
Posted Mar 18, 2021 05:10 by gamr101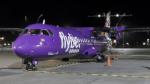 5.39Mb (489 downloads)
ATR72-600 FLYBE textures.
Posted Feb 28, 2021 01:07 by LeviAckerman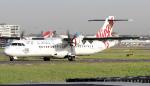 5.54Mb (331 downloads)
ATR72-600 Virgin Australia Textures
Posted Feb 28, 2021 01:04 by LeviAckerman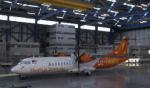 3.16Mb (337 downloads)
This is a fix for ATR72-600 texture shining effect where reduce the effect. Please read instruction. tq.
Posted Feb 28, 2021 00:58 by LeviAckerman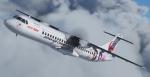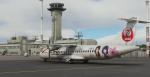 5.18Mb (731 downloads)
ATR72-600 JAL Livery.Livery for the MSFS ATR72-600 previously uploaded. It operates feeder services in support of Japan Airlines. Its main base is Kagoshima Airport, with hubs at Osaka International Airport, Amami Airport and Fukuoka Airport.Livery by LeviAckerman.
Posted Feb 8, 2021 01:42 by LeviAckerman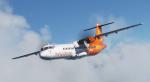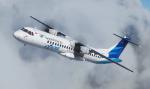 286.83Mb (5314 downloads)
MSFS ATR72-600 freeware by Virtualcol adapted for MSFS. Comes with five liveries that operate within Malaysia, Indonesia & Brunei. Original ex payware model by Virtualcol FS & Livery by Kimochi.
Posted Jan 30, 2021 09:00 by LeviAckerman
126.49Mb (856 downloads)
The Edgley EA-7 Optica, designed by John Edgley and built by Brooklands Aerospace, had an unusual configuration with a fully glazed forward cabin seating three across. NOTE: This is a modified FSX import with functional gauges and cockpit animations. This is intended to be not to be flown as a realistic simulation. Please use the "Modern Flight Profile" in MSFS. Currently, all clickable switches do not currently work and hopefully they will be implemented in the future. CREDITS: MSFS Updates/VR: Brandon Yaeger (NewkTV) FSX Update Overhaul: Bob Chicilo Original FSX Model Design: Craig Richardson FSX Flight Model/Programming: Pam Brooke Extra Liveries: Poko
Posted Jan 9, 2021 04:51 by gamr101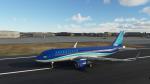 9.87Mb (239 downloads)
Azerbaijan Airlines A320neo Textures. Drag and drop into Commnity folder and enjoy
Posted Nov 14, 2020 13:02 by none of ya business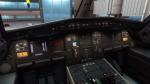 30.24Mb (436 downloads)
Adds icons to the default A320neo cockpit
Posted Nov 8, 2020 12:07 by TMSergey