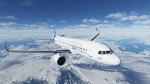 0.00Mb (521 downloads)
The A32NX Project is a community driven open source project to create a free Airbus A320neo in Microsoft Flight Simulator that is as close to reality as possible. It aims to enhance the default A320neo by improving the systems depth and functionality to bring it up to payware-level, all for free. File contains link to the URL:
Posted Sep 6, 2020 12:28 by unisco7736$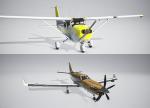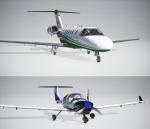 0.00Mb (3121 downloads)
This file contains the link to a megapack of liveries for Microsoft Flight Simulator 2020. Contains multiple liveries for all the default aircraft.
Posted Aug 31, 2020 01:39 by unisco7736$

7.44Mb (688 downloads)
MSFS United Airlines A320 NEO "Merger". Based upon the new scheme United introduced after it's merger with Continental in 2010. This livery is based off the A320's that United currently has in that scheme as United doesn't have A320 NEO's nor any on order. The winglets are a guess of what United would have done if they installed them with this scheme. Careful attention to detail was performed in order to have a near identical match however variances will exist especially with the wingbox which is shaped differently than the older A320's United has. Settings have also been made so you can choose your own tail number rather than the default N320UA. By ALT2870
Posted Aug 30, 2020 00:51 by anon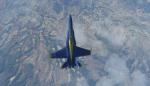 72.89Mb (3200 downloads)
McDonnell Douglas F/A-18 Hornet (BETA Version). This is the FSX default F/A18 Hornet converted to work in the new 2020 MSFS. THIS IS NOT a perfect study level F/A-18! IT HAS SOME BUGS AND NO GAUGES! YET. The HUD and the MFDs do not work, but the gauges do. The engines can't be manually started so you have to spawn either in the air or on the runway The gear is up by default no matter where you spawn so you'll have to slew out of the ground first if you choose the latter The afterburner donít work so it's permanently baked into the engines, increasing thrust produced by each of the two to 17750 lbf compared to the dry thrust of 11000 lbf. It's wobbly at very high speeds of around 800 knots (it might be more stable with the legacy flight model however). The plane works better under the Legacy Flight Model rather than the modern setting
Posted Aug 28, 2020 10:31 by zach gloss


151.86Mb (2926 downloads)
Liveries for the MSFS A320neo. Lufthansa, Spirit, Delta, Saudia, Air China, Ferrari, Air Aegean, Air Canada.
Posted Aug 27, 2020 03:57 by anon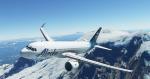 7.45Mb (952 downloads)
Alaska Airlines textures for the default MSFS Airbus A320neo
Posted Aug 26, 2020 02:58 by uploader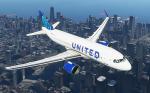 7.69Mb (953 downloads)
United Airlines textures for the default MSFS Airbus A320neo
Posted Aug 26, 2020 02:57 by uploader