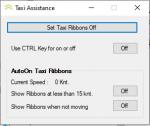 0.06Mb (159 downloads)
Set taxi ribbon On or Off with the CTRL key or automatically
Posted Feb 1, 2022 15:12 by Evander Tholen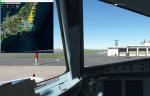 1.33Mb (395 downloads)
MSFS utility FS2020BMAP. This application shows a position of your aircraft on BingMaps. AI traffic (AI plane and Ships) and flight plan are also plotted. Version 1.2.0.0 runs a same computer or a second computer in network By Koji Tsubakimoto
Posted Sep 12, 2021 07:00 by Koji Tsubakimoto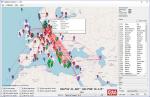 35.71Mb (327 downloads)
Flightplan Visualizer (FV) version 1.19.0. FV comes with 1164 pre-imported AI flightplans (of which +380 are BizJet flightplans, the rest are commercial). However you are able to import additional (AI) flightplans yourself. Once imported these (AI) flightplans can be visualized on a map-view, and the user will be able to search accross all these. Hence you can use the program as inspiration as to which routes to fly. E.g. you can search across all imported flightplans to find all flights in an A321 flying into/out from LDDU, or simply to look for all flights in a Boeing 747-8F. Copyright 2018-2021 by Pelle F. S. Liljendal
Posted May 3, 2021 10:51 by Thx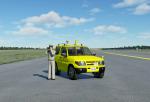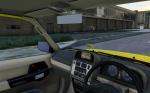 5.42Mb (377 downloads)
If you would like to make fun as a follow-me car or drive in a realistic world in MFS 2020 by a car, it's the best moment to download this car :) This is the very first version of this car- converted from FSX. It's drivable with no problem. Some things can work not properly such as rolling when spawning until the parking brake will be pressed. I will try to work on it in further updates. Creators of the FSX addon: Mike Keller & Mitsuya Hamaguchi. Current Version 1.2.1 by MrFace
Posted Apr 15, 2021 09:26 by 2cas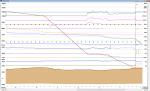 18.23Mb (297 downloads)
Flight Analyzer Utility FsQC v7.28 Flight Data Recorder - with Logbook. FOR: MSFS P3D, FSX(Steam) and FS2004 Now with improvements and more features Very easy to use, just make a flight plan in the simulator or in this utility. (But please read the readme.txt file) What this program does: quickly change the settings of MSFS2020/P3D/FSX/FS2004, such as time, date, fuel, weight, traffic etc. Start a failure sytem, such as gear, flaps, engine, etc. runway detecting system to see wich runways are in use. Quickly look at Airport Info for all possible info such as: ILS, Radio, RW length, Elevation, etc, etc. This is all fully freeware. Full manual at: www.fsqc.eu Only Limited demo for: The flight analyzing/data recording, Logbook and the PDF Flightreport. Flight analysis start recording at the moment when you begin taxiing. It gives you huge information such as: - takeoff- and landing-weight. - takeoff- and landing-roll in m. and ft. - separate fuel consumption in taxi, climb, cruise and descent. - maximum banking in flight. - which speed you using the flaps and gear. - when autopilot on or off. - vertical speed on touchdown. - reverser set after landing. - wich speed you cancel reverser. - bouncing at landing. - graphical landingchart with Touch&Go and Missed Approach. - graphical Climb-, Descent- and Full- flightchart. - and lots of more. You can better look the example of the pdf document. Requirements: Computer with Windows7 or higher and internet access.(XP also supported look in the help/manual) Flightsimulator MSFS2020, P3D, FSX(Steam), or FS2004 and FSUIPC installed. Note: requires paid activation for full use of the Flight Analyzer and Logbook. Register and you have 1 month free. Program fully works without registration at airport Athens and Iraklion (Greece). By Evander Tholen
Posted Mar 20, 2021 16:07 by Evander Tholen
0.56Mb (388 downloads)
MSFS202o - Controls List v01. Right now (March 2021, v 1.14.5.0), MSFS has more than 1200 assignable commands, divided in 29 sub-chapters: about 900 for managing the sim and the flights, and near 250 for the cameras. And the structure of the selection menu for locate these commands are often unlikely logic. I hope this guide can help to manage so much information. Printable in A5 format, both in PDF and Word version, for free edit, with bookmarks. By Felix Fernandez de Castro.
Posted Mar 12, 2021 00:54 by uploader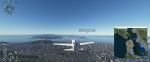 0.62Mb (394 downloads)
MSFS utility FS2020BMAP. FS2020BMAP version 0.9 is MSFS utility application. This program shows your aircraft position on BingMaps. And more flight plan and AI traffic. Planes & ships also shown. By Koji Tsubakimoto
Posted Jan 4, 2021 01:37 by Koji Tsubakimoto
181.55Mb (129 downloads)
Random Flight Database is a simple and easy to use application. ​ It will allow you to randomly choose one or more VFR, IFR flights according to your criteria (type of plane, flight time, company, distance, departure airport, .....). ​ These flights are chosen at random from a default database, a user base created by yourself or according to the world aviation POIs. ​ A default database is already included, but also the possibility for each user to create his own database. ​ But that's not all, you can also extract the flights of the day for an airport, or extract the flights for a whole week. Why Use RFD ? The advantage of RANDOM FLIGHT DATABASE: Extracted from FlightRadar but also from other databases, it chooses randomly among those where these databases according to your choices. You can also make many other possible combinations, such as leaving each time from the arrival airport for each flight generated, but also selecting your favorite planes and airports. Simply choose the departure airport, he chooses the arrival airport for you, choose the arrival airport, he chooses the departure airport for you and all this according to the real data of the airlines. A tab for generating non-real flights is available, it will allow you to generate random flights from over 58,000 global aviation POIs. ​ Full of possibilities, including the possibility to choose the flight time but also to generate several flights while leaving the arrival airport. You also have the option of creating your own data for inclusion in this software. And one of the most important is that once the flight (s) are generated, you can send them to SIMBRIEF or PFPX to schedule this
Posted Dec 22, 2020 05:09 by mikoulprostgrandprix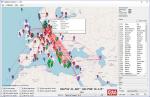 34.49Mb (272 downloads)
Flightplan Visualizer (FV) version 1.18.0. FV comes with 787 pre-imported Commercial AI flightplans (+380 BizJet flightplans are available as a separate download). However you are able to import additional (AI) flightplans yourself. Once imported these (AI) flightplans can be visualized on a map-view, and the user will be able to search accross all these. Hence you can use the program as inspiration as to which routes to fly. E.g. you can search across all imported flightplans to find all flights in an A321 flying into/out from LDDU, or simply to look for all flights in a Boeing 747-8F. Copyright 2018-2020 by Pelle F. S. Liljendal , all rights reserved.
Posted Nov 10, 2020 07:23 by conneCT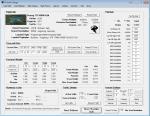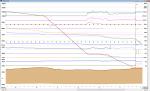 7.50Mb (315 downloads)
Flight Analyzer Utility FsQC v7.20 Flight Data Recorder - with Logbook. FOR: P3D, FSX(Steam) and FS2004 Now MSFS2020 also supported. Very easy to use, just make a flight plan in the simulator or in this utility. (But please read the readme.txt file) What this program does: quickly change the settings of MSFS2020/P3D/FSX/FS2004, such as time, date, fuel, weight, traffic etc. Start a failure sytem, such as gear, flaps, engine, etc. runway detecting system to see wich runways are in use. Quickly look at Airport Info for all possible info such as: ILS, Radio, RW length, Elevation, etc, etc. This is all fully freeware. Full manual at: www.fsqc.eu Only Limited demo for: The flight analyzing/data recording, Logbook and the PDF Flightreport. Flight analysis start recording at the moment when you begin taxiing. It gives you huge information such as: - takeoff- and landing-weight. - takeoff- and landing-roll in m. and ft. - separate fuel consumption in taxi, climb, cruise and descent. - maximum banking in flight. - which speed you using the flaps and gear. - when autopilot on or off. - vertical speed on touchdown. - reverser set after landing. - wich speed you cancel reverser. - bouncing at landing. - graphical landingchart with Touch&Go and Missed Approach. - graphical Climb-, Descent- and Full- flightchart. - and lots of more. You can better look the example of the pdf document. Requirements: Computer with Windows7 or higher and internet access.(XP also supported look in the help/manual) Flightsimulator MSFS2020, P3D, FSX(Steam), or FS2004 and FSUIPC installed. Note: requires paid activation for full use of the Flight Analyzer and Logbook. Register and you have 1 month free. Program fully works without registration at airport Athens and Iraklion (Greece). By Evander Tholen.
Posted Nov 9, 2020 10:43 by Evander Tholen