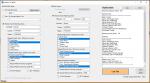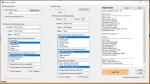 2.52Mb (357 downloads)
UPDATED VERSION: Fixes DB load issues for users in certain countries. LetsFly is a proof of concept for a unique flight planning utility. It's a flight planner for the times you ask yourself; Where should I fly today? LetsFly is a simple utility for creating interesting random flight plans using user-defined search parameters. Explore new areas, find a flight within a user defined range, find the shortest grass runway in a location to test your skills. Easily save your favorite flight plans, or get detailed information about the airport including weather. Available Search Parameters: - Location: Continent / Country / Region / Random - Range - Within Min and Max nautical miles - Airport Size: Small, Medium, Large, etc. - Runway Type: Concrete, Grass, etc. - Required Airport Length - Min & Max - Fuel Available - Available Landing Systems: ALS, VASI, ILS LetsFly is not a full fledged flight planner and you will need to use other tools for detailed flight planning. LetsFly will give you a possible "journey" how you plan the trip is up to you. All airports should plug into MSFS2020 without an issue, and you can setup your flight from there (VFR/IFR, etc). Easy to install: Just drag the folder (in the ZIP) to where you would like. Please be sure to have the latest .NET runtime installed. Windows 10 x64 compatible. Please be aware this is an early beta, and may contains bugs. Please be sure to have the latest virus definitions for Windows Defender or it may register as a false positive.
Posted Oct 9, 2020 13:50 by Brian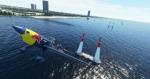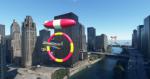 (754 downloads)
If you too are in a lack of strong sensation, go for an Aerobatic flight !
Posted Oct 8, 2020 12:38 by SH3D - KUB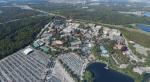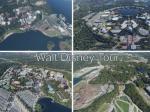 (616 downloads)
The Walt Disney Tour is a Flight Plan that takes you around Walt Disney World to all the parks it has to offer in Orlando, Florida.
Posted Oct 5, 2020 02:56 by azgoodaz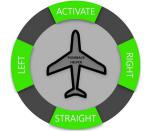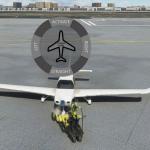 0.16Mb (599 downloads)
Pushback Helper is an external application which helps you to manage push back operations by clicking simple buttons. You have no need to change radio frequency to use push back inside the sim. Both push back tug and forklift is supported. If you are close enough to these vehicles, they will come and connected to your aircraft when you toggle. To show/hide main UI simply press Page Up key. This project is open source under GNU license. Project page: https://github.com/metindikbas/msfs-pushback-helper-app
Posted Sep 28, 2020 02:02 by Pushback Helper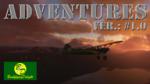 22.27Mb (323 downloads)
BushflyingDelight is offering you adventures that can be experienced within Microsoft FlightSimulator. It is a scenery package, yes, but the idea is more to offer you adventures that can be experienced within MSFS; SAR, difficult landings for STOL acrobats and some kind of detective story. It is fictional work. If you will like that kind of game experience I would be happy to continue to tell you the story of "Crazy Vince". Everything happens in that beauty of bushflyers paradise: Kodiak Island in Alaska!
Posted Sep 27, 2020 08:38 by BushflyingDelight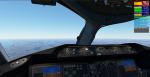 0.01Mb (482 downloads)
This is a mod for FS2020 that may help those who have poor performance in glass cockpit aircraft. Simply download, unzip and install into the Community directory of your MSFS packages installation. You can also configure the refresh rate on a per aircraft basis within the game. (Do not modify your base game files! Copy into the Community folder. 2cas
Posted Sep 14, 2020 01:08 by 2cas