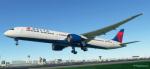 3.70Mb (313 downloads)
Boeing 787-10 Delta Airlines textures by Fieldman
Posted Oct 26, 2020 03:38 by Fieldman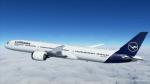 7.10Mb (344 downloads)
Lufthansa ultra resolution textures for the MSFS Boeing 787
Posted Oct 26, 2020 03:34 by adi_boi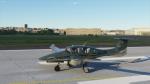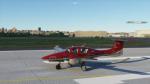 10.71Mb (232 downloads)
DA62 Livery Pack. Simple minimal liveries for the DA62.
Posted Oct 25, 2020 12:38 by GuiFarias31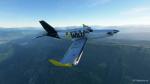 10.70Mb (129 downloads)
The adventure is waiting for you! Discover the world like never before with this Daher in the wildest and dirtiest style.
Posted Oct 25, 2020 10:17 by bibliotekario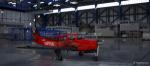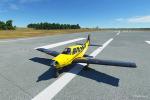 22.55Mb (224 downloads)
Completing the X series for the Beechcraft range of planes the Bonanza gets all 8 colours. The ugly bonnet paint is gone, while the elegent stripes remain and a resiliant carbon belly and wings. I have tested a new 'layered' approach to painting this time, which has allowed a much better control of the colour and also helps not to colour in things that don't require it! As always with the packs, unzip the file to remove the individual colour folders before dragging them into your community folder.
Posted Oct 25, 2020 09:25 by SmearyGrain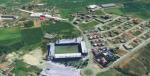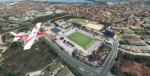 397.61Mb (50 downloads)
Pack with 17 Football Stadiums located in Portugal
Posted Oct 24, 2020 13:52 by Francisco Tavares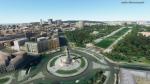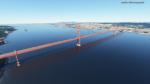 204.64Mb (171 downloads)
This is a scenery mod of Lisbon city – Portugal Capital. Includes several historical or important buildings, bridges, stadiums, palaces, churches, statues... some terraforming, lights, public transport, ships and boats... I did this mostly importing from Google Earth or modeling it myself.
Posted Oct 24, 2020 11:11 by Camiba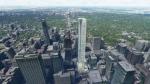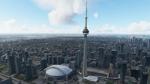 (381 downloads)
This pack features hand-picked key areas around Greater Toronto Area to compliment default photogrammetry and autogen areas and default terrain fixes for maximum VFR flight and IFR approaches enjoyment.
Posted Oct 24, 2020 10:38 by RomanDesign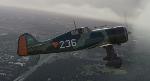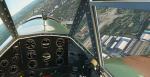 97.12Mb (914 downloads)
This is a beta conversion "as-is" from FSX to MSFS2020, done by Priller. The contents should be exactly the same as the V2.00 package for FSX. Original text: This is the second version of the freeware Fokker D.21, made by Dutcheeseblend. Complete detailed exterior and VC. Included are seven variations and two models. With respect to V1.00, the FD, liveries and model have been updated. New variations added. Equipped with TacPack. See the accompanying manual for detailed information.
Posted Oct 22, 2020 13:07 by Dutcheeseblend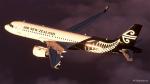 (495 downloads)
Air New Zealand Textures for the default MSFS Airbus A320NEO
Posted Oct 22, 2020 12:26 by loadofthewing