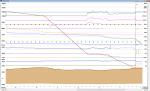 18.23Mb (295 downloads)
Flight Analyzer Utility FsQC v7.28 Flight Data Recorder - with Logbook. FOR: MSFS P3D, FSX(Steam) and FS2004 Now with improvements and more features Very easy to use, just make a flight plan in the simulator or in this utility. (But please read the readme.txt file) What this program does: quickly change the settings of MSFS2020/P3D/FSX/FS2004, such as time, date, fuel, weight, traffic etc. Start a failure sytem, such as gear, flaps, engine, etc. runway detecting system to see wich runways are in use. Quickly look at Airport Info for all possible info such as: ILS, Radio, RW length, Elevation, etc, etc. This is all fully freeware. Full manual at: www.fsqc.eu Only Limited demo for: The flight analyzing/data recording, Logbook and the PDF Flightreport. Flight analysis start recording at the moment when you begin taxiing. It gives you huge information such as: - takeoff- and landing-weight. - takeoff- and landing-roll in m. and ft. - separate fuel consumption in taxi, climb, cruise and descent. - maximum banking in flight. - which speed you using the flaps and gear. - when autopilot on or off. - vertical speed on touchdown. - reverser set after landing. - wich speed you cancel reverser. - bouncing at landing. - graphical landingchart with Touch&Go and Missed Approach. - graphical Climb-, Descent- and Full- flightchart. - and lots of more. You can better look the example of the pdf document. Requirements: Computer with Windows7 or higher and internet access.(XP also supported look in the help/manual) Flightsimulator MSFS2020, P3D, FSX(Steam), or FS2004 and FSUIPC installed. Note: requires paid activation for full use of the Flight Analyzer and Logbook. Register and you have 1 month free. Program fully works without registration at airport Athens and Iraklion (Greece). By Evander Tholen
Posted Mar 20, 2021 16:07 by Evander Tholen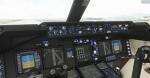 262.84Mb (1764 downloads)
Here is the C-17 Globemaster with the working cockpit of the 747, this addon was made by UKMILL for FSX and converted to MSFS2020. Permission to upload this file was obtained by UKMILL and was granted to us. This Item will be updated and improved once in a while but will have less updates than the ATR. To install this addon you will need to drag and drop it into your MSFS community folder. Anyone who wants to make liveries is more than welcome to. This Addon is a Work in progress and still needs a lot of work on it. Some of the issues on this aircraft are that the gear is half sunken into the ground, some of the lights do not work, the physics, aerodynamics and Weight and Balance are all based off the 747. Cfg by Capt22
Posted Mar 18, 2021 05:11 by gamr101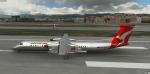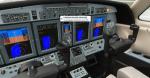 270.34Mb (1163 downloads)
Here is the Dash8-Q400 with the working cockpit addonof the CJ4, this addon was released for FSX and converted to MSFS2020, Permission to publish this file was granted to us. This item will be updated and improved constantly. To install this addon you will need to drag and drop these files in your MSFS community folder. Anyone who wants to make liveries is more than welcome to. This aircraft is a Work in Progress and it is stillunder development and needs soem work. Some issues are that props appear almost invisible, Landing Lights and Taxi Lights do not work, and Physics are off and need a lot of work. If there are anymore issues feel free to send me a chat or comment down below. Enjoy! Capt22
Posted Mar 18, 2021 05:10 by gamr101
0.56Mb (387 downloads)
MSFS202o - Controls List v01. Right now (March 2021, v 1.14.5.0), MSFS has more than 1200 assignable commands, divided in 29 sub-chapters: about 900 for managing the sim and the flights, and near 250 for the cameras. And the structure of the selection menu for locate these commands are often unlikely logic. I hope this guide can help to manage so much information. Printable in A5 format, both in PDF and Word version, for free edit, with bookmarks. By Felix Fernandez de Castro.
Posted Mar 12, 2021 00:54 by uploader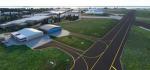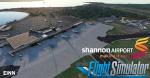 31.12Mb (225 downloads)
Shannon Airport (EINN) for MSFS 2020 Introducing a highly detailed rendition of Shannon Airport, with custom buildings, dynamic lighting, custom taxiways, detailed night lighting, static objects and more. Shannon Airport (Aerfort na Sionnane) (ICAO: EINN) Is an international airport on the west coast of Ireland, situated between the city of Limerick and Ennis town. It is home to many daily movements, including scheduled traffic by operators such as Aer Lingus, Ryanair, Delta, United, along with scheduled freighter traffic and other charter operations. The airport has a long history as a primary transatlantic stopover, heavy maintenance base and catering for US Military traffic transiting to/ from USA. Shannon is also listed as an alternate airport for NASA Space Shuttle returns from orbit due to the length of its RWY 06/24. Created by Robert Byrne & Chris Klose
Posted Mar 10, 2021 09:37 by Txte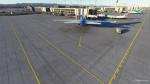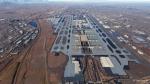 0.34Mb (142 downloads)
his is attempt to fix KPHX, Phoenix Sky Harbor International. I have removed the floating jetways at Terminal 3. This was due to the gate information dating to before the reconstruction of Terminal 3, but the building information was taken from the new terminal. All gates are numbered at both Terminal 3 and Terminal 4. Gates have been removed from Terminal 2, since that has been demolished. I did not remove the building however, since that deleted more buildings than I wanted. Parking was added at Cutter and Swift Aviation (SW_Parking). The cargo area has been designated S_Parking and the ANG ramp is SW_Parking. I did not change the taxiway names from the default, but I did resize the signs to Size 3. Not sure if that is the proper size, but at least they are readable now. There are no custom models, so the terminals and other buildings are the original default buildings. Also missing is the Sky Train bridge, since that would require a custom model. There are still some terrain and vehicle issue that remain from the default airport. This is intended to be a stop-gap replacement until a better version is made or a payware version is released. For installation, just unzip the folder to you Community folder. Current Version 1.1 by unmlobo
Posted Mar 10, 2021 09:29 by Thx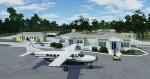 67.29Mb (163 downloads)
Bahamas-Phase Three for MSFS 2020. Description: Airport scenery for the Bahamas adapted from FSX scenery uploaded in 2016 and current for that time. Phase Three includes MYAB, MYAF, MYAK, MYAN and MYBS (Andros and Bimini). Also included are updates to Phase One and Two airports. Upon further development of Airport Design Editor, there will be a final version of all the Bahamas airports and completion of MYNN (Nassau). Art Poole
Posted Mar 7, 2021 07:40 by uploader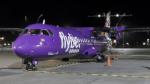 5.39Mb (488 downloads)
ATR72-600 FLYBE textures.
Posted Feb 28, 2021 01:07 by LeviAckerman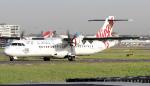 5.54Mb (331 downloads)
ATR72-600 Virgin Australia Textures
Posted Feb 28, 2021 01:04 by LeviAckerman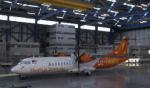 3.16Mb (336 downloads)
This is a fix for ATR72-600 texture shining effect where reduce the effect. Please read instruction. tq.
Posted Feb 28, 2021 00:58 by LeviAckerman