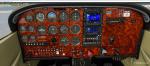 2.47Mb (180 downloads)
A new panel file for the default Cessna C 172 Classic that adds a bit of wood to it. Installation instructions are included in the download.
Posted Oct 22, 2020 12:24 by Bernd1151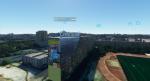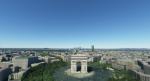 (420 downloads)
Paris - adds or rebuild Missing buildings. Some missing buildings added, before total photogrammetry of this city as come BUG: New buildings are no light at the night NEW VERSION! Added more building: Added more building around "La defense" - Place de la bastille - Ministère des finance, bercy - Bibliothèque françois mitterrand - Château de Vincennes - Hotêl Novotel, tour eiffel - Gare RER Javel - Gare RER Pereire - L'hotel de ville de Paris - Le moulin Rouge, boulevard de clichy - Le stade, parc des prince - Porte de st ouen
Posted Oct 22, 2020 12:17 by Keke92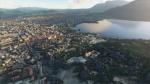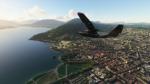 (321 downloads)
Annecy in photogrammetry, made thanks to the GoogleEarth decoder tool. Annecy is the prefecture and largest city of the Haute-Savoie department in the Auvergne-Rhône-Alpes region of Southeastern France. It lies on the northern tip of Lake Annecy, 35 kilometres (22 mi) south of Geneva, Switzerland.
Posted Oct 21, 2020 11:18 by Thalixte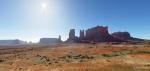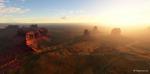 (416 downloads)
Monument Valley, Arizona-Utah border (Work In Progress) This is Monument Valley scenery with a high level of detail, but still has some way to go. Most of the famous sandstone buttes are included and were present in films like Back to the Future (Part3) & Forrest Gump. West Mitten Butte East Mitten Butte Merrick Butte Sentinel Mesa Big Indian Stagecoach Brighams Tomb Whilst the sandstone buttes are depicted in their warm red colours, there is a stark contrast with the default scenery so I will also be uploading a version in which the colour blends better, so you can take your pick. I will be adding more buttes to the area soon. To view the scenery, takeoff from Monument Valley Airport (UT25) and fly to the East.
Posted Oct 19, 2020 02:14 by Jeppeson2001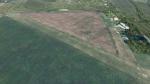 17.90Mb (30 downloads)
Aeroclub Ciudad de Parana - Argentina. This scenery have the actual layout of airfield and more accurate profile of runway, with new photoreal ground texture. Unzip in community folder and enjoy.
Posted Oct 18, 2020 15:34 by Javier Rodriguez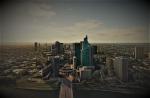 (370 downloads)
La Defense - (Paris) 3D Photogrammetry. Just removed ugly defaut La defense to real 3D
Posted Oct 18, 2020 07:04 by Keke92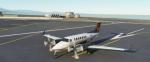 (1005 downloads)
- Better Torque/Altitude Behavior - decr. Fuel Consumption/incr. Range - Standby Baro-Knob Sets Main Baro - Yaw Damper activates on AP ON - working Bank Limiter (Off 30° On 15°) - Bank Limiter toggles automatically @18.500 ft - more gear drag, less ground torque effect - more responsive VSI - incl.
Posted Oct 18, 2020 06:59 by JayDee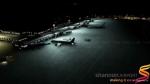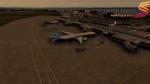 (445 downloads)
Welcome to Shannon... If you're here it's probably because you know how abysmal the out-of-the-box Shannon Airport is in MSFS. This add-on fixes that with tons of improvements such as: Accurate runways and removal of closed runways Accurate taxi-way and apron layouts Added all Gates (including working jetways) & Ramp parking according to the latest IAA data All ground services available
Posted Oct 16, 2020 12:28 by poxbottle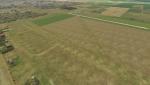 0.01Mb (25 downloads)
SAFR Rafaela Airfield in Argentina is missing. Just unzip it in Community folder. No costum ground texture but enough to bring life to this 3 runways airdrome.
Posted Oct 16, 2020 09:04 by Javier Rodriguez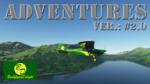 33.70Mb (96 downloads)
Two new tasks have been released with Ver. 2.0. BushflyingDelight is offering you adventures that can be experienced within Microsoft Flight Simulator. It is a scenery package, yes, but the idea is more to offer you adventures that can be experienced within MSFS; SAR, difficult landings for STOL acrobats and some kind of detective story. It is fictional work. If you will like that kind of game experience I would be happy to continue to tell you the story of "Crazy Vince". Everything happens in that beauty of bushflyers paradise: Kodiak Island in Alaska! http://www.ghosting.ch/BfDelight/bfdelight-adv-kodiak-02-00.zip
Posted Oct 16, 2020 06:19 by Dan BushflyingDelight