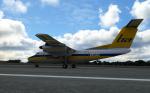 313.92Mb (1229 downloads)
DeHavilland Dash7 (DHC7) for use with MSFS2020 (BETA) VERSION 1.03 Conversion from FSX to MSFS2020 by "DonFanucci" Original Model Design, Animation:Milton Shupe Textures:Mike Kelly. Conversion to MSFS2020 by Donfanucci
Posted Jun 11, 2021 10:40 by Donfanucci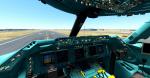 381.67Mb (1704 downloads)
The Antonov An-225 has been converted from FSX. The mod version is consciously V0.5 because it is still beta version. The Boing 747-8 serves as the base and cockpit. The custom sound files are also supported by A320 Neo Sounds. Since FS2020 only supports 4 engines, only 4 engines will work. But all of them work optically. I would like to thank the actual developer of the mod for FSX, the dear Douglas E. Trapp, for the release. I would also like to express my sincere thanks to model creator Thomas Ruth
Posted Jun 4, 2021 05:12 by DerAnakonda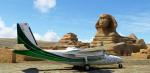 58.70Mb (1674 downloads)
Rockwell Aero Commander 500S "Shrike" for use with MSFS2020 (BETA) VERSION 1.01 (UPDATE) Conversion from FSX to MSFS2020 by "DonFanucci" Original Model Design, Animation:Milton Shupe Textures:André Folkers. Uses the Kingair 350 cockpit.
Posted Jun 4, 2021 04:08 by Donfanucci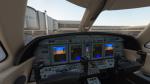 240.04Mb (3338 downloads)
MSFS de Havilland Canada DHC8-Q400 Package V1. The "Dash 8" Q400 (Q for Quiet) was originally developed and built by Bombardier, but was sold in 2019 to Longview Aviation Capital, who re-instated the de Havilland Canada brand. Featuring 11 past and present liveries: White (C-GKUK), ASky Airlines (ET-AQD), Air Baltic (YL-BBV), Flybe (G-JEDI), Croatia Airlines (9A-CQB), Westjet Encore (C-GENU), Qantas Link (VH-QOU), Eurowings (D-ABQT), Alaska Airlines (N448QX), ANA Wings (JA841A) and Scandinavian Airlines (LN-RDI). This aircraft is based on the superb DHC8-Q400 FSX model by Dreamwings, combined with the VC from the MSFS default CJ4 and the sound file from the MSFS default KingAir350. The MDL (model file) has been extensively modified to take full advantage of the new MSFS graphic engine. All textures are HD quality (2048x2048px) with alpha layers and reflections. All textures are DDS DXT5. The new model features transparent windows which makes the interior cabin visible, and the new custom lights make the whole aircraft look fantastic at night. This quality conversion was created with great care and is not a just a compilation of old and new files. Each file contained within this package has been reworked, optimised for quality, size and performance. This aircraft does not pretend to be "study level" by any means, it just looks good, was exciting to make, and it is great fun to fly. Enjoy!
Posted May 23, 2021 06:04 by Philippe Marion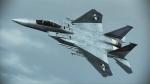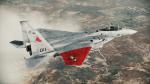 17.92Mb (384 downloads)
A special treat for DC designs F-15 Eagle users who are Ace Combat fans, this file contains two textures for the payware aircraft. They represent the Ustio Air Force 6th Air Division 66th Air Force Unit, more popularly as the Galm Team. Enjoy them if you like! Yo Buddy, still alive?
Posted May 5, 2021 11:27 by Dustin Kosman
35.71Mb (387 downloads)
Flightplan Visualizer (FV) version 1.19.0. FV comes with 1164 pre-imported AI flightplans (of which +380 are BizJet flightplans, the rest are commercial). However you are able to import additional (AI) flightplans yourself. Once imported these (AI) flightplans can be visualized on a map-view, and the user will be able to search accross all these. Hence you can use the program as inspiration as to which routes to fly. E.g. you can search across all imported flightplans to find all flights in an A321 flying into/out from LDDU, or simply to look for all flights in a Boeing 747-8F. Copyright 2018-2021 by Pelle F. S. Liljendal
Posted May 3, 2021 10:51 by Thx
0.02Mb (423 downloads)
MSFS Airbus A320 Cockpit Preparation. Individual Doc file from the A320_CL to alleviate problem encountered by one user having difficulty printing the A320 checklist. By Joseph Pearson. Now includes additional .rtf format for anyone who could not read it in Word
Posted May 3, 2021 02:45 by uploader

197.54Mb (121 downloads)
Oxford version one . Buildings a little bluish tinge I will work on this for the next version
Posted May 1, 2021 05:06 by mrbump
390.12Mb (440 downloads)
Waikiki is a place name in Honolulu, Oahu, Hawaii, United States. As the largest resort area and downtown area in Honolulu, many resort hotels, condominiums, shopping centers and restaurants are lined up around the main streets of Karakaua and Kuhio. Enjoy Waikiki Beach Resort with VFR. By taku0707
Posted May 1, 2021 04:58 by mrbump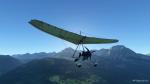 34.65Mb (774 downloads)
Air Creation 582SL MSFS add-on was created under Microsoft's "Game Content Usage Rules" using assets from Microsoft Flight Simulator X, and it is not endorsed by or affiliated with Microsoft. Model format: glTF (native) Gauges: partially working (no radio) Interactive cockpit: yes VR support: yes Textures quality: 1k (16k AI upscale) PBR/Normal materials: presented Suspension: animated Flight model: Modern (it will not fly with Legacy) Controls: simplified (no weight shift simulation) Sounds: WAV (unmodded) Model quality: 25k polygons Liveries: single Pilots/passenger: generic, not animated
Posted Apr 27, 2021 07:54 by risuali