107.36Mb (588 downloads)
An iconic German WW1 Fighter, made famous by Manfred Albrecht Freiherr von Richthofen, better known, as the Red Baron. I felt like flying some WW1 aircraft but realized there wern't many out there for free. You know what that means right? Another 1 week challenge with MSFS SDK! Building on what I learned from my MX1 project a few months back, I started work on the iconic Fokker DR.1 Triplane. What better way to enjoy World Update 6 with another low and slow VR focused aircraft right?! I put in roughly 10-12 hours each day, modeling, painting textures, animating, and tweaking the flight model. I genuinely hope you all enjoy this aircraft as much as I enjoyed making in this last week. It was quite a challenge finding consistant referance imagery and performance figures as this aircraft was built during aviations infancy. Working within the SDK's limitations on airfoils, etc.. I managed to put together a relatively close simulation of the aircraft's characteristics. I'll continue tweaking it as time goes on, primarily ground handling as that needs a bit of work. Like the real aircraft, it's got poor visibility on landing and can be quite the challenge. I learned during my research the German air command in WW1 lost nearly as many pilots on landings as they did in dogfights since you essentially had inadequate rudder authority once down due to minimal airflow over the tail section. 9/10 you're aiming for a wide open field with more than enough room to touch down. It's for this reason the Fokker DR1 features little skids under the wings... It was expected for you to bugger it a few times! By mykrode
Posted Sep 3, 2021 05:15 by horatio21
27.47Mb (389 downloads)
Golden Age Simulations Curtiss Robin J1 "Floatplane". for use with MSFS2020 VERSION 1.0. Conversion from FSX to MSFS2020 by "DonFanucci". Known Issues (V1.0) Switches not clickable yet Enjoy Donfanucci
Posted Jul 31, 2021 01:53 by gamr101
64.97Mb (435 downloads)
Golden Age Simulations DeHavilland Gipsy Moth 60 G Amphibian. for use with MSFS2020 VERSION 1.0 Conversion from FSX to MSFS2020 by "DonFanucci". Credits: MSFS Legacy Importer by Alex Marko. https://www.nexusmods.com/microsoftflightsimulator/mods/117 HOW TO INSTALL: -Extract the package to your MSFS Community Folder. Known Issues (V1.0) Start from runway Altimeter does not function at this time
Posted Jul 20, 2021 09:53 by gamr101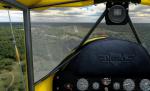 86.22Mb (429 downloads)
Golden Age Simulations Aeronca C3 Current Version 2.0 by Golden Age Simulations / DonFanucci . "Special Thanks to Paul Corish @ GAS for permission to convert original FSX model". Credits: MSFS Legacy Importer by Alex Marko. https://www.nexusmods.com/microsoftflightsimulator/mods/117 HOW TO INSTALL: -Extract the package to your MSFS Community Folder. Known Issues (V1.0) Start from runway.
Posted Jul 18, 2021 12:35 by gamr101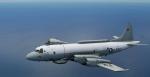 98.46Mb (1132 downloads)
Team FS KBT P-3 Series Ver.1.1. Fixed TACCO crew upper right arm texture. (Excluding US NAVY ). Effect files are included with all models.(Excluding US NAVY and German Marine ). P-3N RNoAF . Textures by Jens-Ole Kjolberg. P-3C US NAVY. P-3C US NAVY LSRS.  P-3C Japan NAVY.  P-3C Germany.  P-3B AEW.  P-3B Fire Fighter. Textures by Luis da Costa Pereira. P-3K2 RNZAF. Textures by Adrian Brausch CP-140 Aurora RCAF. Textures by Adrian Brausch ●EP-3E ARIES US NAVY WP-3D NOAA. Included old color textures by Luis da Costa Pereira. This P-3 series is an FSX legacy version. The VC reads the default B747. You may disagree with this technique, but only download it if you can tolerate it. There are some changes to the model for MSFS2020, so it doesn't make sense to use it with FSX or P3Dv4.
Posted Jul 15, 2021 03:49 by gamr101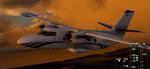 95.90Mb (1263 downloads)
LET L-410UVPE w/Original Panel for use with MSFS2020 (BETA) VERSION 1.0 Conversion from FSX to MSFS2020 by "DonFanucci" Original model development. . .Bence Benedek, Tibor Kokai and Jiri Masnik FSX native compile process, texture and material enhancements, replacement gauges. . .Ulrich Esser (Bluebear) grey panel process, replacement gauges and textures. . .Thomas Roehl (TiAr) Big thanks to Leon "pancreas" Medado, who did the great exterior sound system.
Posted Jul 15, 2021 03:31 by gamr101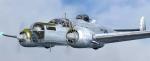 333.57Mb (1581 downloads)
BEECHCRAFT AT-11 w/original cockpit and gauges for use with MSFS2020. "Special Thanks to Milton Shupe for permission to use original 2004/FSX model". Credits:Damian "Windrunner" Radice for original textures. Credits: MSFS Legacy Importer by Alex Marko. https://www.nexusmods.com/microsoftflightsimulator/mods/117 The Army Air Force AT-11 was an advanced twin engine trainer that was used to train Bombardiers, Gunners and Navigators during and after WWII. Over 90% of all of the Bombardiers in WWII trained in this glass-nosed version of the famous Twin Beech. Known Issues (V1.0): Some gauges are not fully functional at the this time. Start from runway. Current Version BETA 1.0 by donfanucci
Posted Jul 9, 2021 00:10 by gamr101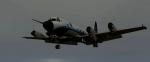 112.43Mb (504 downloads)
Lockheed WP-3D Hurricane Hunters. Team FS KBT P-3 Series Ver.1.1 Fixed TACCO crew upper right arm texture. (Excluding US NAVY ) Effect files are included with all models.(Excluding US NAVY and German Marine ). This P-3 series is an FSX legacy version. The VC reads the default B747. You may disagree with this technique, but only download it if you can tolerate it. There are some changes to the model for MSFS2020, so it doesn't make sense to use it with FSX or P3Dv4. Team FS KBT
Posted Jul 8, 2021 11:46 by gamr101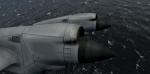 165.44Mb (519 downloads)
This P-3 series is an FSX legacy version. The VC reads the default B747. You may disagree with this technique, but only download it if you can tolerate it. There are some changes to the model for MSFS2020, so it doesn't make sense to use it with FSX or P3Dv4. Includes new light effects and installation.txt. What you can and cannot do. Gimmicks made with FSX and P3Dv4 cannot be used. The engine cannot be restarted or cold started. You can stop the engine individually, but you cannot feathering. (The propeller pitch can be moved depending on the setting.) Autopilot and autothrottle conform to B747. Current Version 1.0 by kbt
Posted Jul 8, 2021 10:39 by gamr101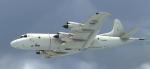 61.19Mb (278 downloads)
Team FS KBT P-3 Series Ver.1.1 Fixed TACCO crew upper right arm texture. (Excluding US NAVY ) Effect files are included with all models.(Excluding US NAVY and German Marine ). Fixed material errors on the left and right sides of the fuselage. This P-3 series is an FSX legacy version. The VC reads the default B747. You may disagree with this technique, but only download it if you can tolerate it. There are some changes to the model for MSFS2020, so it doesn't make sense to use it with FSX or P3Dv4. By KBT
Posted Jul 8, 2021 10:11 by gamr101