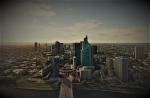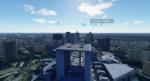 153.40Mb (95 downloads)
Just removed ugly defaut La defense to real 3D Photogrammetry. ByKeke92
Posted Dec 16, 2020 12:04 by gamr101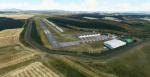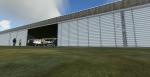 21.62Mb (45 downloads)
A brand new package by developer https://avaldesign.com/ bringing the airport/airfield of Robledillo de Mohernando in Guadalajara, Spain to your copy of Microsoft Flight Simulator (MSFS) 2020 release. Screenshot showing the LERM airport scenery in use in MSFS 2020.​The scenery is a fully-featured pack that brings the airfield as close-to-life as possible - in-line with the real-world airfield (and in great detail). Features include custom buildings such as hangars on the airfield along with terminal buildings, hand placed 3D objects including cars, diggers, windsocks, and even powerline poles surrounding the airfield. The airfield itself is located in the Guadalajara region of Spain and serves very minimal local air traffic. It's also worth noting that the real-world airport does not have any night lighting available so daytime VFR flights are the only option. It's an open airfield and accepting fly-ins from anyone (subject to landing fees). About the airport The real name of the airfield is Teniente General Vives Camino (ICAO: LERM). It's a private airfield located in Robledillo de Mohernando, Guadalajara, Spain. It's managed by the Aeroclub de Guadalajara and it's mainly focused on civil aviation. The airfield is not controlled, so the pilots have to announce in the radio frequency 123.325. It has an asphalt runway (01/19) of 1000x18 meters and a sand runway of 900x30. The elevation is 3096 ft (944 m). Close to the header of runway 01, there is a VOR (RBO) with a frequency of 113.950.
Posted Dec 14, 2020 11:13 by Avaldesign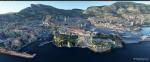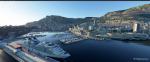 569.19Mb (233 downloads)
Full remake of Monaco . I released this as a new standalone and my previous version is still available. Current Version 4.0 by marktaylor
Posted Dec 13, 2020 04:40 by Tg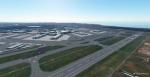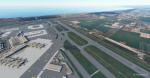 57.72Mb (147 downloads)
Rome's main airport, based on latest imagery I could get this is the lyout as it was in them. All stock buildings for now although I am working on some FSX ports with permission of the original author. There is still a bit to do but what's been done so far can be used with most taxiways in place and parking. Current Version 2.0 by geeman72
Posted Dec 13, 2020 02:56 by tg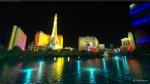 0.03Mb (163 downloads)
This is a night light enhancement pack for Las Vegas in MSFS. This addon adds many lights to lighten up the las vegas strip and surrounding areas. With multiple different colors matching real-life photos. I have little to no fps impact when departing out of Las Vegas. If you were to fly a fast plane through the strip, you could experience up to 10 fps due to the high amount of lights. Aircake1
Posted Dec 4, 2020 01:30 by Fieldman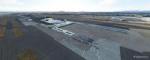 7.32Mb (104 downloads)
Corrected issues associated with the US scenery update and fixed any potential modellib.bgl conflicts V1.0 - Scenery updates for KPDX in Portland OR, including: Hand modeled main terminal Hand modeled control tower Hand modeled Horizon Air hanger Replaced generic scenery hangers with close library hangers Updated lighting around the GA parking areas, gates and cargo areas. FreakyD
Posted Dec 3, 2020 11:31 by Cudgedave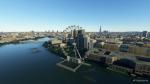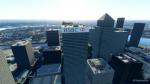 46.37Mb (181 downloads)
London Scenery. This pack is STILL a work in progress. Please feel free to leave any suggestions for landmarks/ buildings you would like to be added to this pack. Also please share any bugs or glitches found as it helps me to polish this, as the SDK is very much not a reliable tool yet to build scenery. The download just needs to be copied into the community folder of your MSFS install. This is a scenery pack of London landmarks, which are all handcrafted buildings. This pack contains: 30 St Mary Axe (The Gherkin) London Eye Waterloo Station * Buckingham Palace * Most of the buildings in Canary Wharf * The British Museum * This means it is still not in its final version and is expected to be updated I look forward to the progress in building a more realistic London where it's not all a generic city, and I feel like simmers should have a better view of what London is really like. Look forward to more edits and updates as time goes on. Cheers for downloading and enjoy! Current Version 1.0 by Alistar
Posted Nov 30, 2020 02:23 by Thalixte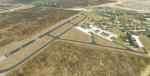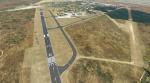 0.06Mb (38 downloads)
Escuela de Aviacion Militar - SACE (Air Force Flying school in Argentina) is no longer missing. Accurate runway, taxiways and aprons. Unzip in community folder.
Posted Nov 29, 2020 13:14 by Javier Rodriguez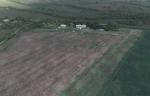 17.89Mb (31 downloads)
Aeroclub Ciudad de Parana - Argentina. Minor tweaks to solve issues with last update of MSFS. This scenery have the actual layout of airfield and more accurate profile of runway, with new photoreal ground texture. Unzip in community folder and enjoy.
Posted Nov 23, 2020 18:01 by Javier Rodriguez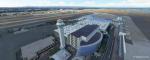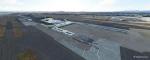 7.32Mb (122 downloads)
Scenery updates for KPDX in Portland OR, including: Hand modeled main terminal. Hand modeled control tower. Hand modeled Horizon Air hanger. Replaced generic scenery hangers with close library hangers. Updated lighting around the GA parking areas, gates and cargo areas. By FreakyD
Posted Nov 22, 2020 00:50 by gamr101