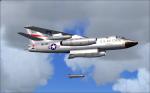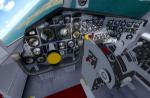 23.41Mb (686 downloads)
Fighter pilots make headlines Bomber pilots make History. Alphasim (www.virtavia.com) Douglas B-66 Destroyer light bomber for FSX/P3D. FSX materials, full VC, extra nuclear strike options (B.28 laydown). B-66B, RB-66B and EB-66B models. B-66 by alphasim. Conversion, B28 stores by YT Effects by Drongo-(thanks!)
Posted Mar 29, 2020 01:04 by Anon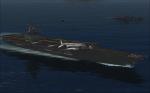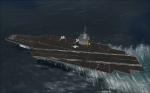 55.05Mb (445 downloads)
USS Enterprise, USS Long Beach and USS Bainbridge in their iconic 1962-1980 fit. Task Force One was the centerpiece of the Nuclear Navy, a crucial coldwar policy instrument and technological triumph of the United States. Acceleration enabled, animated, detailed deck park, diving SSN's and plane guard helio. FPS friendly, aicarriers cfg provided, extra's included for carrier builders.
Posted Mar 29, 2020 00:40 by LLS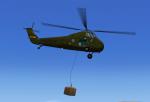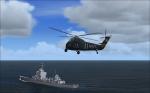 11.69Mb (643 downloads)
Sikorsky SH/CH-34/HUS (S-58) FS9 Model: Willy Vernikie FSX native conv, misc stuff by:Y.T. Alphasim S-55 VC merge installed. Great flier, though the cfg is not really for a S-58, I didn't want to screw with it. Excellent slinging model, saved slinging flight provided, and a AI carriers set of slingload objects.
Posted Mar 29, 2020 00:36 by Anon
46.78Mb (712 downloads)
FSX/P3D Boeing KC-46a Pegasus USAF package. The Boeing KC-46 is a military aerial refueling and transport aircraft developed from the Boeing 767-200. Package includes Skyspirit FSX native KC-46A model with the upgraded 737-800 VC added. Includes utility for ground services, cargo, stairs, etc (FSX find it under - Views/P3D Vehicle - Instrument panel - - Posky Utility) Added the Philippe Wallaert Boeing 767 2d panel plus Alejandro Rojas Lucena/FSND much improved Boeing 737-800 VC model. The layout of the 767 cockpit is not a million miles away from the advanced 737-800. Added HUD. This virtual cockpit includes working wipers (right mouse click on switch) with rain effect. Switches for LCD Screens, EICAS, PFD, MFT. Autobrake switch. Opening pilots window. Cabin Lights switch. Realistic FMC. Ground Proximity Warning System (GPWS). Includes added MFD and PFD panels. Exits, wheel levels, jetways and views corrected for FSX/P3d. See VC docs to get the best out of the VC and FMC. Textured and packaged for P3D/FSX by Chris Evans.
Posted Mar 29, 2020 00:21 by chris evans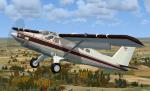 3.46Mb (133 downloads)
FSX Flight Analyzer Utility FsQC V6.17 ----- IMPORTANT UPDATE !!! Flight Data Recorder - with Logbook. Also Prepar3D, FS2004 and FSX Steam supported. Very easy to use, just make a flight plan in the simulator or in this utility. (But please read the readme.txt file) What this program does: quickly change the settings of P3D/FSX/FS2004, such as time, date, fuel, weight, traffic etc. Start a failure sytem, such as gear, flaps, engine, etc. runway detecting system to see wich runways are in use. Quickly look at Airport Info for all possible info such as: ILS, Radio, RW length, Elevation, etc, etc. This is all fully freeware. Only Limited demo for: The flight analyzing/data recording, Logbook and the PDF Flightreport. Flight analysis start recording at the moment when you begin taxiing. It gives you huge information such as: - takeoff- and landing-weight. - takeoff- and landing-roll in m. and ft. - separate fuel consumption in taxi, climb, cruise and descent. - maximum banking in flight. - which speed you using the flaps and gear. - when autopilot on or off. - vertical speed on touchdown. - reverser set after landing. - wich speed you cancel reverser. - bouncing at landing. - graphical landingchart. - and lots of more. You can better look the example of the pdf document. Requirements: Computer with Windows7 or higher and internet access.(XP also supported look in the help/manual) Flightsimulator P3D FSX or 2004 and FSUIPC installed. Note: requires paid activation for full use of the Flight Analyzer. Register and you have 1 month free. Program fully works without registration at airport Athens and Iraklion (Greece). By Evander Tholen.
Posted Mar 28, 2020 06:48 by Evander Tholen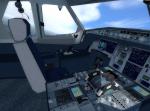 75.44Mb (516 downloads)
FSX/P3D Airbus A321neo Volaris Package. Mexican low cost airline Volaris is Mexico's 2nd largest airline with it's main hub at Guadalajara International Airport. Currently Volaris has 6 Airbus A321neo with a further 40 on order. Destinations are mainly domestic as well as Latin American countries and the USA. Model by Project Airbus. Added the better Thomas Ruth VC with updates by Louis Quintero and Chris Evans. Use FMC under Views/Instrument panel in FSX menu. (FSX : Go to Views -Instrument Panel. P3D: Go to Vehicle - Instrument panel). Added views. Added additional G1000 MFD and PFD screens. Includes A321 checklist. Airbus sounds included. Tested in P3D v4.5 and should be ok in FSX and previous P3D versions. Zip preview for images. Textured and packaged by Chris Evans
Posted Mar 28, 2020 05:23 by chris evans

3.65Mb (230 downloads)
Welcome to Grand Junction Colorado Regional Airport (KGJT) for FSX! All the structures are custom. Airport vehicles use the proper vehicle paths and do not use taxiways. As with all my work the structures are original work. Three scenery complexity levels are used (normal,dense, and very dense). More eye candy appears with each increase.
Posted Mar 27, 2020 13:06 by Brett Delana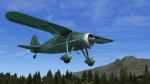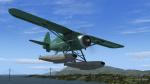 20.39Mb (73 downloads)
A repaint (developed from one of the default textures) for the payware Lionheart Creations Fairchild 24 addon. A Norwegian vintage Wideroe themed texture that's good for both the wheeled and float 24W Radials. By Gary Phillips.
Posted Mar 27, 2020 12:09 by Gary Phillips
57.56Mb (542 downloads)
FSX/P3D Boeing 787-9 LOT Polish Airlines package. Poland's flag carrier airline is based at Warsaw Chopin Airport and currently have 7 Boeing 787-9 with a further 2 on order. LOT Polish fly to destinations worldwide. The high quality Boeing 787-9 from TDS will be enjoyed by many more people who do not know how to install a VC into a FSX native model. The VC is the Alejandro Rojas Lucena/FSND upgraded Boeing 737-800 VC cockpit blended with Ken Wiggington's revisions for the default B737 VC to make it more resemble a 787 plus added HUD. The VC includes working wipers, switches for LCD Screens, EICAS, PFD, MFT, HGS. Autobrake switch. Opening pilots window. Cabin Lights switch. Realistic FMC. Ground Proximity Warning System (GPWS), More Realistic night VC textures. There are custom Boeing sounds included for that extra realism. Fixed views, wheel levels. Added wing views. Added 787 checklist, and additional G1000 MFD and PFD screens and HGS (HUD). See VC docs to get the best out of the VC and FMC. TDS high spec. native FSX Boeing 787-9 model. See VC docs to get the best out of the VC and FMC. Textured, assembled and tested in P3Dv4.5 by Chris Evans. Should also work in earlier P3D & FSX.
Posted Mar 27, 2020 06:30 by chris evans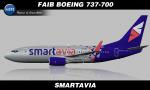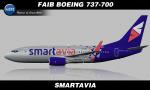 1.16Mb (29 downloads)
FS9/FSX FAIB Boeing 737-700 in Smartavia livery. Texture only for the payware AI-traffic FAIB model. Repaint by Sergey Gleba aka serg09. Link to my products on SimMarket: http://secure.simmarket.com/paintsim.mhtml
Posted Mar 26, 2020 13:38 by Sergey Gleba aka serg09