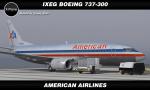 27.86Mb (270 downloads)
IXEG Boeing 737-300 in American Airlines livery. Texture only for the payware IXEG model. High quality textures in PNG. Description and instruction in the archive. Repaint by Sergey Gleba aka serg09. Link to my products on SimMarket: http://secure.simmarket.com/paintsim.mhtml
Posted Mar 28, 2017 06:51 by Sergey Gleba aka serg09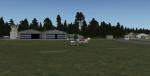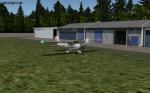 43.55Mb (106 downloads)
EPGO GORASZKA 2007 SCENERY FOR X-PLANE 9 ----- ABOUT THE AIRPORT ----- EPGO Goraszka airport is located 12nm (20km) south-east of Warsaw downtown and Warsaw Frederic Chopin International Airport. It was built in 1994 and belongs to General Aviation company, which offers aero-taxi flights, air transport and special flights (air photo, patrol) and airport services. The airport has a 800m-long runway and a lightened helipad, which can be used by helicopters up to 5700kg weight. General Aviation's fleet includes Antonov AN-2, PZL-104 Wilga 80, Bell 407 and 427. Since 1996 the International Air Picnic Goraszka is organized every year by "Polish Eagles" Foundation created on initiative of Zbigniew Niemczycki. ----- SCENERY FEATURES ----- This airstrip has never been included in any of X-plane series default airports list and this is the first, detailed scenery of EPGO. Main features of the scenery are: -Ground photo texture for the surrounding area - perfect for VFR approaches (four seasons + night textures) -Airport ground high resolution textures - feel the grass when taxiing (four seasons + night textures) -Highly detailed 3D objects, all photo textured - we made over 300 photos to have them all realistically textured -Detailed autogen for the whole area - almost every building and every tree -Tower view - feel like an air traffic controller
Posted Oct 27, 2015 08:01 by Drzewiecki Design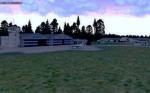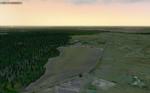 50.57Mb (45 downloads)
EPGO GORASZKA 2007 SCENERY FOR X-PLANE 8 ----- ABOUT THE AIRPORT ----- EPGO Goraszka airport is located 12nm (20km) south-east of Warsaw downtown and Warsaw Frederic Chopin International Airport. It was built in 1994 and belongs to General Aviation company, which offers aero-taxi flights, air transport and special flights (air photo, patrol) and airport services. The airport has a 800m-long runway and a lightened helipad, which can be used by helicopters up to 5700kg weight. General Aviation's fleet includes Antonov AN-2, PZL-104 Wilga 80, Bell 407 and 427. Since 1996 the International Air Picnic Goraszka is organized every year by "Polish Eagles" Foundation created on initiative of Zbigniew Niemczycki. ----- SCENERY FEATURES ----- This airstrip has never been included in any of X-plane series default airports list and this is the first, detailed scenery of EPGO. Main features of the scenery are: -Ground photo texture for the surrounding area - perfect for VFR approaches (four seasons + night textures) -Airport ground high resolution textures - feel the grass when taxiing (four seasons + night textures) -Highly detailed 3D objects, all photo textured - we made over 300 photos to have them all realistically textured -Detailed autogen for the whole area - almost every building and every tree -Tower view - feel like an air traffic controller
Posted Oct 27, 2015 08:00 by Drzewiecki Design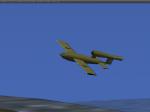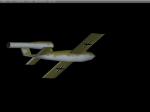 0.03Mb (188 downloads)
The V-1 was developed at Peenemunde Army Research Center by the Nazi German Luftwaffe during the Second World War. During initial development it was known by the codename "Cherry Stone". The first of the so-called Vergeltungswaffen series designed for terror bombing of London
Posted Mar 8, 2015 06:00 by Next day plane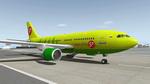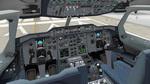 111.62Mb (7712 downloads)
X-Plane 10.30 Airbus A310 300. The Airbus A310 is a medium- to long-range twin-engined wide-body jet airliner that was developed and manufactured by Airbus. Released in 1983, it was the second aircraft to enter production by Airbus Industrie, the consortium of European aerospace companies now a subsidiary of Airbus Group. The A310 is a derivative of the Airbus A300, the first twin-engined widebody airliner. Hope you enjoy this product. I wish you all a pleasant flight and soft landings. By Alexander Malygin
Posted Nov 5, 2014 05:44 by chris E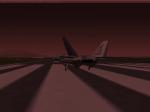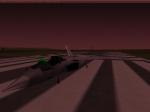 0.03Mb (613 downloads)
This is f-22A, In this f-22 have thrust vertical but it look like f-35 it can hover. You can see the cockpit from the out side of the plane or follow view. You must carefully to fly it because it has fast acceleration. If you want to follow us-facebook https://www.facebook.com/#!/pages/Next-day-plane/443903069078155?fref=ts Thank you
Posted Aug 16, 2014 11:33 by Pongsathorn Tangtard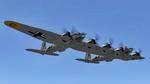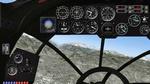 24.29Mb (1062 downloads)
This is a Major Modification of Jacques Brault's He 111 H-6 to represent one of the few He 111 "Zwilling" (twins). It is published with Jacques Permission, and modified by Thibaud Duhamel (aka Tibozeboss) Sound files are from Dataroots. Any modification of this plane should be asked to Jacques Brault. To reenact the primary mission of this beast, download the Me 321 B-1 of Razorback_pilot, available here: http://forums.x-plane.org/index.php?automodule=downloads&showfile=16384 Then load it in the sim. Under "other aircraft" tab in x-plane, replace the glider tug plane (default is L5) by He 111Z. Then, under situations tab, choose glider tow. Sit back and enjoy!
Posted Jun 5, 2014 01:51 by xplaner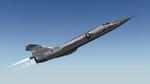 10.73Mb (1774 downloads)
X-Plane 9.70 NF-104A "Zoom Climber". The rocket boosted F-104A's used by USAF Test Pilots School and NASA astronaut candidates to experience weightlessness and practice vehicle control techniques in a near space like environment. NF-104s achieved altitudes of over 100,000 feet using a "zoom" climb technique assissted by a 6000 lb thrust rocket motor mounted in the tail just above the J-79 turbojet engine afterburner. By David Austin
Posted Jun 2, 2014 04:56 by xplaner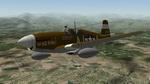 5.82Mb (968 downloads)
X-Plane 9.70 North American P-51B Mustang. An earlier P-51B for 8.64 that has been completely revised and tweaked for version 9.70. For better handling of this plane it is strongly recommend that you read the POH that is supplied with the plane. WW2 fighters with their powerful engines and monster propellers were not easy beasts to tame. Take the time to learn to fly this plane properly. It will prove rewarding. The use of pedals for braking and for ground handling will make it easier. Original sounds by Dataroots, Cockpit Histopack by Ho-hun. The pilot figure was originally created by Scooter. By Jacques Brault.
Posted Jun 2, 2014 04:47 by xplaner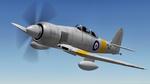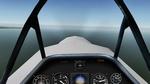 2.71Mb (634 downloads)
X-Plane 9.70+ Hawker Sea Fury T 20 1.0. The Hawker Sea Fury was a British fighter aircraft designed and manufactured by Hawker. It was the last propeller-driven fighter to serve with the Royal Navy, and also one of the fastest production single piston-engined aircraft ever built. Developed during the Second World War, the Sea Fury entered service two years after the war ended. Original plane by Jacques Brault, sounds (unchanged) by dataroots, published with Jacques Braults permission. Pilot from pilot collection by Beber. By Thibaud Duhamel.
Posted Jun 2, 2014 04:40 by xplaner