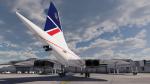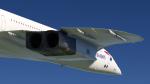 12.47Mb (36 downloads)
I created this file as I wanted the engines to have the correct shadows and engine textures, this adds realism to the aircraft. Read me file in folder Enjoy :)
Posted Feb 8, 2023 13:19 by Kelvin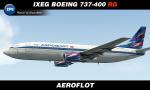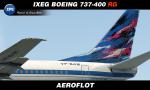 43.01Mb (29 downloads)
IXEG | RG Mod Boeing 737-400 in Aeroflot 90s livery. Texture only for IXEG | RG Mod model. High quality textures in PNG. Description and instruction in the archive. Repaint by Sergey Gleba aka serg09. Link to my products on SimMarket: http://secure.simmarket.com/paintsim.mhtml
Posted Nov 16, 2022 02:46 by Sergey Gleba aka serg09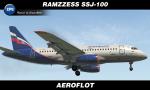 45.74Mb (45 downloads)
Ramzzess Sukhoi SSJ-100 in Aeroflot Russian Airlines livery. Repaint by Sergey Gleba aka serg09. Link to my products on SimMarket: http://secure.simmarket.com/paintsim.mhtml
Posted Sep 30, 2022 11:01 by Sergey Gleba aka serg09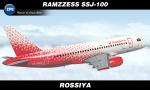 50.05Mb (80 downloads)
Ramzzess Sukhoi SSJ-100 in Rossiya livery. Repaint by Sergey Gleba aka serg09. Link to my products on SimMarket: http://secure.simmarket.com/paintsim.mhtml
Posted May 2, 2022 14:29 by Sergey Gleba aka serg09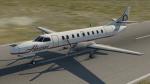 235.28Mb (347 downloads)
Contains two versions of the Metroliner: Passenger and Cargo, as well as a repaint file for the fuselage only. 10 Real-life liveries are included, and one fictional livery for a tutorial series I'd like to make.
Posted Jan 17, 2022 10:30 by Starvingpilot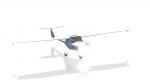 27.32Mb (197 downloads)
X Plane 11 Ultralight Pipistrel Virus SW 80. Ultra light Pipistrel Virus SW 80 for X Plane 11. Tandem side by side equipped with a Rotax engine of 80 hp. Clickable 3D panel, including all the real functions of the plane. The moving parts are fully animated. By Patrick Le Luyer.
Posted Nov 13, 2021 12:15 by Patrick Le Luyer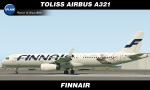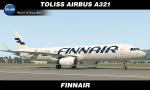 29.46Mb (170 downloads)
Toliss Airbus A321 in Finnair "Happy Holidays" livery. Textures only for payware Toliss model. Repaint by Sergey Gleba aka serg09. Link to my products on SimMarket: http://secure.simmarket.com/paintsim.mhtml
Posted Sep 5, 2021 04:40 by Sergey Gleba aka serg09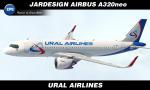 10.81Mb (194 downloads)
Ural Airlines textures for the payware X-plane JARDesign Airbus A320neo . Repaint by Sergey Gleba aka serg09. Link to my products on SimMarket: http://secure.simmarket.com/paintsim.mhtml
Posted Aug 31, 2021 12:27 by Sergey Gleba aka serg09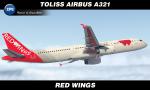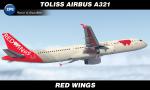 31.33Mb (81 downloads)
Toliss Airbus A321 in Red Wings new livery. Textures only for payware Toliss model. Repaint by Sergey Gleba aka serg09. Link to my products on SimMarket: http://secure.simmarket.com/paintsim.mhtml
Posted Aug 26, 2021 14:03 by Sergey Gleba | PaintSim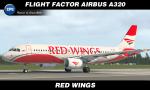 87.86Mb (102 downloads)
Flight Factor Airbus A320 in Red Wings livery. Textures only for payware Flight Factor model. Repaint by Sergey Gleba aka serg09. Link to my products on SimMarket: http://secure.simmarket.com/paintsim.mhtml
Posted Jul 27, 2021 11:53 by Sergey Gleba aka serg09