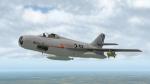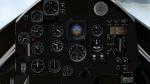 6.96Mb (798 downloads)
X-Plane 11.30+ Dassault Mystere IVA 1.0. The Mystere IVA was a 1950 French fighter-bomber aircraft designed by Marcel Dassault. It was the first transonic aircraft of the French Air Force. The aircraft presented here is a Mystere IVA of the Escadron de chasse 2/2 Alsace based at Dijon and saw operational service during the Suez crisis (Operation Mousquetaire). Credit goes to Bernard Augras for the use of his pilot. By Philippe Gastebois.
Posted Aug 31, 2019 04:13 by xplover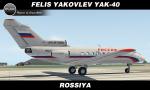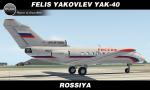 15.51Mb (347 downloads)
X-Plane Felis Yakovlev Yak-40 in special flight squad Russia livery. Texture only for freeware Felis model. Repaint by Sergey Gleba aka serg09. Link to my products on SimMarket: http://secure.simmarket.com/paintsim.mhtml
Posted Jul 19, 2019 01:59 by Sergey Gleba aka serg09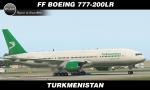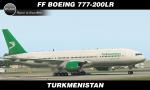 15.74Mb (629 downloads)
XP10/11 Flight Factor Boeing 777-200LR in Turkmenistan Airlines livery. Repaint by Sergey Gleba aka serg09. Link to my products on SimMarket: http://secure.simmarket.com/paintsim.mhtml
Posted May 26, 2019 00:05 by Sergey Gleba aka serg09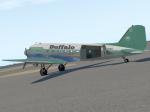 7.36Mb (440 downloads)
Buffalo Airways textures for the wonderful Manfred Jahn C-47 converted to X-plane 11. You must have the C-47 Basepack installed to use this file. Just drop the Buffalo folder into the main Liveries folder and you're good to go. It's a bit of a quick and dirty repaint but it'll do until someone with more time and talent than I have can do another one, which I'm sure they will. In the meantime enjoy, but don't compare it too closely to the real aircraft, as although it's pretty close, it's not photoreal. This folder contains revised files as originally by mistake I uploaded files that were not final. My bad! Repaint by Rollerball 08 March 2109
Posted Mar 9, 2019 06:56 by Roger Mole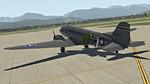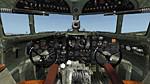 106.30Mb (1505 downloads)
X-Plane 11 Aeroworx Douglas C-47 Dakota Beta 2.5. The Douglas C47 is a twin-engined low wing transport aircraft, powered by Twin Wasp R1830-90C engines. Between 1935 and 1947 Douglas built a total of 10,654 of the type and over 80 years later there are still almost 1,000 in flying condition. This magnificent aircraft was originally designed by Manfred Jahn, Jan Visser and Team and is being flown by hundreds of happy users. At the end of July, Aeroworx obtained the permission to port this aircraft to X-Plane. As members of the South African Airways Museum Society, we have direct access to their C-47 and also a few other DC-3/C-47's. Getting good photographs is no problem, the crews flying and maintaining these aircraft are also extremely helpful in providing us with documentation, advice, etc. This aircraft features a fully 3D vintage virtual cockpit, with dozens of mouse click-able animations. The Sperry is the primary autopilot, but for the more "modern" guys, a G530 is available as a pop-up. This is a public beta version, PLEASE read the "Release Notes" attached to the download. By Aeroworx (Johan van Wyk and Fred Stegmann).
Posted Mar 8, 2019 18:05 by xp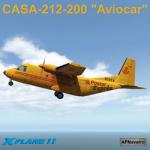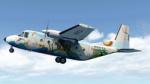 56.33Mb (1182 downloads)
XP-11.30+ CASA-212-200 'Aviocar'. -200 Series is more powerful than -100 and was expanded in the civil market. I know that we are in the age of sophisticated 3D models, and VR cockpits, however, some users have contacted me requesting a XP-11 version of this plane, made in PlaneMaker with 2D photorealistic instrument panel, some years ago. A Navarro
Posted Mar 7, 2019 00:28 by xplover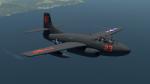 6.90Mb (407 downloads)
X-Plane 11.30+ Douglas F3D-2 Skynight 1.0. The Douglas F3D Skynight is an American twin-engined, mid-wing jet fighter aircraft manufactured by the Douglas Aircraft Comany in El Segundo, California. The F3D was designed as a carrier-based all-weather night fighter and saw service with the United States Navy and United States Marine Corps. The aircraft presented here is an aircraft of the Marine VMF(N)-513 squadron VMF(N)-513 Flying Nightmares. Credit goes to Beber for the use of his pilots. By Philippe Gastebois.
Posted Feb 12, 2019 01:14 by xplover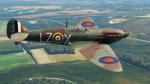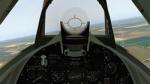 78.50Mb (1138 downloads)
X-Plane 11.30 Supermarine Spitfire MK 1A 1.1. I'm currently working on this Spitfire MK 1, but it's a huge job and I'm not sure I have the courage to finish it by myself. If somebody would like to help me with the animations, I would be really interested and grateful. If you feel you can't help with the animations, I would still very much like to hear from you, as I would like to know your opinion on the appearance of the aircraft and also the flight dynamics. Please use the comments section below. Thank you. By Stephane Toledo.
Posted Feb 4, 2019 09:32 by xplover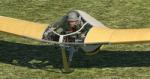 114.77Mb (234 downloads)
X-Plane 11.25+ Horten Ho IVa High Performance Glider 1.0 The Horten Ho IV was a high performance, all wing, competition glider designed to compete with the best gliders of its time. It featured a high aspect wing for optimum gliding performance and a prone pilot position, minimizing drag while providing a unique flight experience. 4 were built in the 1940s and one was used in competitions in the 1950s (taking prizes a number of times). This X-Plane model features: highly accurate model based on historical, research and restoration data, full flying wing aerodynamic model using original Horten airfoils, a bell-shaped lift distribution and custom fuselage airfoils to model the entire aircraft for a realistic flight experience, custom airfoils analysed with X-foil across the Reynolds number regimes of the aircraft, custom flight controls using X-Plane's override_control_surfaces feature to simulate the triple differential elevon and dual drag/dive brake control surfaces of the Ho IV design, plus many more additional features. Documentation included in the package. By Fred Highland.
Posted Feb 1, 2019 00:29 by xplover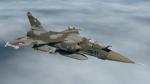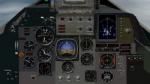 8.23Mb (1403 downloads)
X-Plane 11.30+ Dassault Mirage F1CT 3.0. The Dassault Mirage F1 is a French fighter and attack aircraft designed and manufactured by Dassault Aviation. Powered by a single SNECMA Atar 9K-50 turbojet engine, which provided about 7 tonnes-force (69 kN; 15,000 lbf) of thrust, and armed with an array of French and American-sourced armaments, the Mirage F1 has been operated as a light multipurpose fighter and has been exported to around a dozen nations. The Mirage F1CT is a ground attack version of the Mirage F1C-200. Following their replacement in the air defence role by the Mirage 2000, the French Air Force had a number of surplus Mirage F1C-200s, and in 1988 it launched a conversion programme to turn these aircraft into interim ground attack aircraft to replace elderly Mirage IIIEs and Mirage Vs. Credit goes to Beber for the use of his pilots. By Philippe Gastebois.
Posted Jan 31, 2019 07:16 by xplover