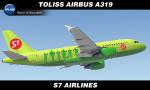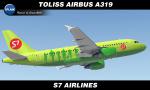 28.90Mb (216 downloads)
XP10/11 ToLiss Airbus A319 in S7 Airlines livery. Textures only for the payware ToLiss model. Repaint by Sergey Gleba aka serg09. Link to my products on SimMarket: http://secure.simmarket.com/paintsim.mhtml
Posted Jul 20, 2020 12:01 by Sergey Gleba aka serg09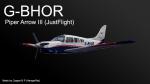 40.82Mb (191 downloads)
The fictional G-BHOR textures for the on the payware Justflight Piper Arrow III.
Posted May 24, 2020 02:51 by Caspar Pierce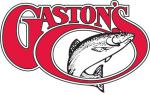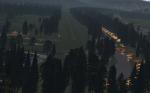 0.10Mb (71 downloads)
Gaston's White River Resort began 61 years ago when Al Gaston, Jim Gaston's father, purchased 20 acres of White River frontage with six small cottages and six boats...the year was 1958. Present day, Jimís grandson - Clint Gaston - will carry on the family legacy for many years to come. The resort now covers over 400 acres, and has 79 cottages ranging in size from two double beds to ten private bedrooms. The airstrip has grown from 1,800 feet to 3,200 feet. The six boats are now over 70, and with a state of the art dock to hold them all. The years have brought an award winning restaurant, private club, gift shop, tennis court, playground, game room, duck pond, three nature trails, swimming pool, conference lodge, and fly fishing school. I added the helipad and near-by points of interest in Bull Shoals. See if you can find the sleeping dog at Gaston's. Extract and drop into X-Plane 11/Custom Scenery.
Posted Apr 19, 2020 06:07 by Hugh G Tester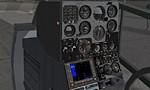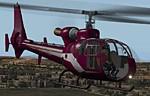 125.87Mb (691 downloads)
X-Plane 10.50+ Aerospatiale Gazelle 1.5. The Aerospatiale Gazelle is a French five-seat helicopter, commonly used for light transport, scouting and light attack duties. It is over 50 years since the maiden flight of the Aerospatiale Gazelle and there are still quite a few of these still flying. Here is an SA342L version for X-Plane 10. It is the military companion of the SA342J, which was fitted with the more powerful 649 kW (870 shp) Astazou XIV engine an improved Fenestron tail rotor. With an increased take-off weight, this variant was approved on 24 April 1976, and entered service in 1977. By John Bray
Posted Apr 8, 2020 03:26 by uploader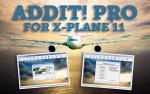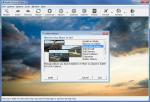 33.77Mb (552 downloads)
Addit! Pro is a comprehensive add-on manager for Laminar Research's X-Plane 11. Easily install, manage and remove aircraft, liveries, scenery, libraries for scenery, plugins, flight plans, sounds, textures, videos and more! Automatically update and arrange X-Plane's scenery library (scenery_packs.ini). A powerful aircraft editor lets you tweak your fleet, assign pictures to planes and panels, and even hide aircraft. Rearrange scenery layers, set priorities, and manage entries with the scenery library editor. Full-featured add-on management lets you import, archive, recreate, and remove add-ons. Check an add-on's health to reveal configuration problems and missing files. Shareware, please register to install an unlimited number of add-ons. See Readme.htm for details. Requires X-Plane 11 by Laminar Research. By Joseph Stearns.
Posted Mar 5, 2020 15:19 by Joseph Stearns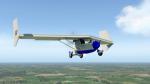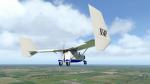 12.53Mb (288 downloads)
X-Plane 11.40+ Waterman Arrowbile 1937 1.0. The Waterman Arrowbile was a tailless, two-seat, single-engine, pusher configuration roadable aircraft built in the US in the late 1930s. One of the first of its kind, it flew safely but generated little customer interest, and only five were produced. Documentation included in the package. By Billy Bargagliotti.
Posted Feb 14, 2020 04:28 by xplover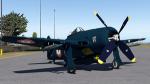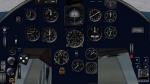 10.83Mb (907 downloads)
X-Plane 11.35+ Grumman F8F-1 Bearcat 1.0.1. The Grumman F8F-1 Bearcat is a single engine carrier based fighter designed at the end of 1943. 1436 aircraft, including prototypes, were built. After the WW2, the French Air Force received 200 Bearcats to be used during the Indochina War. The one presented here is an aircraft of the Groupe de Chasse GC2/21 based at Than Son Nut in 1954. It took part in operations over Rien Bien Phu. Credit goes to Beber for the use of his pilots. By Philippe Gastebois.
Posted Jan 24, 2020 00:36 by xplover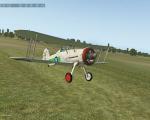 280.60Mb (651 downloads)
X-Plane 11.30 Gloster Gladiator. This is my first aircraft release and also my first for X-Plane. I have long been fascinated by the Gladiator. I have flown the Gladiator model by Jacques Brault in X-Plane. Although an X-Plane 9 model I put it through Plane Maker for X-Plane 10 and 11. I have nothing but admiration for that model, but wanted a variety of visual models and a 3D cockpit. I therefore embarked on this from scratch. If some of the figures in plane maker are similar to those in Jacques model this is incidental and not a copy. This model has been produced using Blender 2.79, and tested in X-Plane 11.35. There are a number of models and liveries. By Mike Hudson
Posted Jan 23, 2020 01:30 by xplover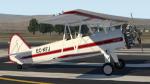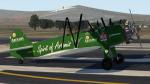 13.82Mb (400 downloads)
X-Plane 11 Stearman Spirit-of-Artemis v1.0. This version of the Stearman, originally started out as a "Spirit of Artemis-livery" repaint for Paolo Matricardi beautiful X-Plane 9 and 10 Stearman-Kaydet. However, during the process, Paolo made so many improvements to his model (e.g. a new 9 cylinder radial-engine), we decided to bring it to the community as a completely new aircraft. It now includes bare-metal parts and a reflective mirror. In other words, it is now up to the graphical standards set by X-Plane 11. It has been a great pleasure to work with Paolo Matricardi (creator of the model) and Antonio Fernandez Navarro (EC-KFJ livery, general support, advice and testing). By Leen de Jager.
Posted Jan 22, 2020 00:51 by xplover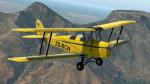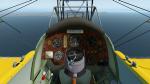 26.93Mb (348 downloads)
de Havilland DH82A - Tiger Moth II for X-Plane 10.5 Aeroworx proudly presents the de Havilland DH82A Tiger Moth II The de Havilland DH.82 Tiger Moth is a 1930s British biplane designed by Geoffrey de Havilland and built by the de Havilland Aircraft Company. In late 1934 50 Tiger Moths of a more refined design, sometimes referred to as the Tiger Moth II, were produced; these aircraft saw the adoption of the de Havilland Gipsy Major engine, capable of generating 130 HP, and the use of plywood decking on the rear fuselage in place of traditional fabric covering the stringers. Throughout the period 1934Ė1936 production activity was centred upon meeting the demand for military trainers. Civil examples were also being produced at this time. By 1944, 8,868 of these aircraft were produced. AEROWORX - Johan van Wyk & Fred Stegmann with consent from Ant's Airplanes to use his freeware airplane's textures.
Posted Jan 22, 2020 00:00 by xplover