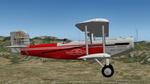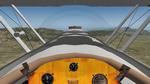 5.39Mb (966 downloads)
XPlane 10.20+ Douglas M-2 Mailplane. The Douglas M2 was a mail plane designed according to specifications of US Post Office. Western Air Express was awarded the Contract Air Mail 4 to operate between Salt Lake City and Los Angeles with a stop at Las Vegas. There was two forward compartments and hatches to carry 1000 lb of mail. Operations began on 17 April 1926. The plane could also carry two passengers on the same route. Credit goes to Bernard Augras for using his pilot. By Philippe Gastebois.
Posted May 28, 2014 05:00 by xplaner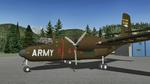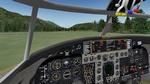 9.14Mb (1691 downloads)
US Army DHC-5 Caribou. The only changes aside from liveries are the radome and radar display on the panel. Livery for US army is included I have tried to represent a Vietnam aircraft for the C-7, but picture resources were limited. I would welcome more information on the paint job or maybe someone would have the info to produce a more accurate livery. Jack Wilkinson
Posted May 28, 2014 04:49 by xplaner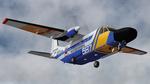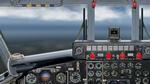 32.91Mb (2116 downloads)
C-212-200 Coast Guard. This aircraft, civil registered SE-KVG, operated by Swedish KUSTBEVAKNING, is painted in a high visibility schema and it is fully equipped, including Search & Rescue devices such as search front radar, lateral search radars, day-night camera FLIR, emergency beacons finder, etc It has been developed entirely in Plane-Maker V10.22. To increase realism, external textures are high resolution, based on real pictures. Instruments panel is 2D photorealistic. Peripheral views are also photorealistic. Special thanks to: Massimo Durando (DMAX): he permits me to use his beautiful Pilot. Hans-Peter Roverud, for his contribution on improvement of transparencies on panels and peripheral views. Enjoy and fly safe (even virtual). Created by AFNavarro
Posted May 28, 2014 04:46 by xplaner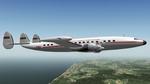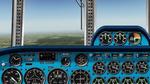 11.66Mb (1862 downloads)
Lockeed L-1049G TAP "Mouzinho de Albuquerque" 1959-67. Modified paint maps by Vasco Ribeiro Oct 2011; Modified & updated by Dave Gendreau. Unknown original designer
Posted May 28, 2014 04:41 by xplaner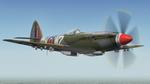 6.55Mb (1794 downloads)
The Spitfire F24 is the final version of the family. It carries more fuel (186imp gal) and has short barrel 20mm Hispano MkV. As it is a ground attack machine, four 3in rocket projectiles are provided (could be 12), two 250lbs bombs or one 500lbs in central rack. To extended fuel range one 90impgal tank and two 45impgal drop tanks are provided making 366impgal maximum. In all other aspects is the same as the F22. This Spitfire was in service with RAF 80sqn in Germany and Hong Kong to 1952. Then they became part of the HKAAF ending operations in April 1955. Great flights,
Posted May 24, 2014 04:31 by uploader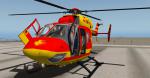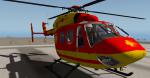 61.83Mb (6509 downloads)
MBB Kawasaki BK 117 B2 for X-Plane. The MBB/Kawasaki BK117 is a twin-engined medium utility transport helicopter. It was a joint development between Messerschmitt Bolkow-Blohm of Germany and Kawasaki of Japan. Petr Novotny
Posted May 6, 2014 00:18 by Peter Novotny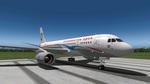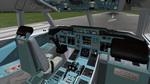 78.07Mb (5066 downloads)
X-Plane 9 And 10 Tupolev Tu-204. The Tupolev Tu-204 is a twin-engined medium-range jet airliner capable of carrying 210 passengers, designed by Tupolev and produced by Aviastar SP and Kazan Aircraft Production Association. By Alexander Malygin.
Posted Jan 9, 2014 00:50 by xplaner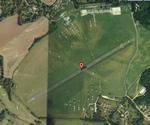 12.78Mb (338 downloads)
Denham aerodrome is a privately owned airfield for VFR only.It has one tarmac runway and two grass runways.
Posted Dec 22, 2013 11:39 by xplaner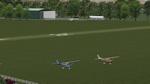 3.98Mb (314 downloads)
Clacton Aero Club is privately owned club since 1988 and specialises in PPL training, tailwheel and nosewheel.
Posted Dec 22, 2013 11:38 by xplaner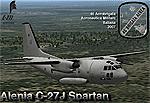 17.34Mb (4447 downloads)
X-Plane Alenia C-27J Spartan. This Alenia C-27J Spartan (MM 62218) has the liveries of 46 Aerobrigata, Aeronautica Militare Italiana, 2007. The C-27J, advanced derivative of the G.222 and called by some the Mini Herc, has fulfilled the specifications of the Joint Cargo Aircraft (JCA) program in the Usa and ordered in 78 units for the USAAF and the Army. The first plane has been delivered last September. This model is fully animated: cockpit, landing gear, surface controls and fuselage doors. By Paolo Matricardi and Don Bush.
Posted Dec 20, 2013 07:10 by xplaner