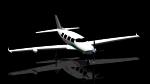 13.32Mb (1201 downloads)
The Piper Meridian M600 is a sleek single turboprop that can cruise up to 30,000 ft. and speeds up to 250 ktis. Just unzip file into a temp folder and copy the folder named MK_Piper_Meridian into your default Aircraft\Extra Aircraft folder and you should be set.
Posted Jul 23, 2017 10:34 by Michael Kelley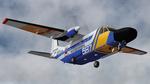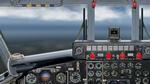 32.91Mb (1652 downloads)
C-212-200 Coast Guard. This aircraft, civil registered SE-KVG, operated by Swedish KUSTBEVAKNING, is painted in a high visibility schema and it is fully equipped, including Search & Rescue devices such as search front radar, lateral search radars, day-night camera FLIR, emergency beacons finder, etc It has been developed entirely in Plane-Maker V10.22. To increase realism, external textures are high resolution, based on real pictures. Instruments panel is 2D photorealistic. Peripheral views are also photorealistic. Special thanks to: Massimo Durando (DMAX): he permits me to use his beautiful Pilot. Hans-Peter Roverud, for his contribution on improvement of transparencies on panels and peripheral views. Enjoy and fly safe (even virtual). Created by AFNavarro
Posted May 28, 2014 04:46 by xplaner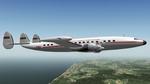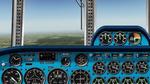 11.66Mb (1300 downloads)
Lockeed L-1049G TAP "Mouzinho de Albuquerque" 1959-67. Modified paint maps by Vasco Ribeiro Oct 2011; Modified & updated by Dave Gendreau. Unknown original designer
Posted May 28, 2014 04:41 by xplaner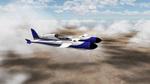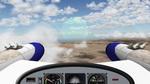 5.12Mb (500 downloads)
X-Plane 9.70 Pond Racer (Reno Racer). An update of the v8.50 version that handles better, is easier to takeoff and land--still fast (400+ mph fast) and sounds like its about to blow itself apart. Yeh! Anthony Booher provided the exhaust flame object for this update. By David Austin.
Posted Nov 22, 2013 03:31 by xplaner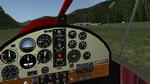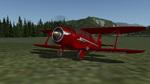 10.61Mb (720 downloads)
X-Plane 9 Beechcraft Staggerwing. There were 781 of these aircraft produced, with at least 250 still in existence, and 150 still in flying condition. Most of these are owned by airline pilots. The flight characteristics of this plane makes it unique. In flight it is stable down to 100 mph. Below 90, the solid feel becomes a bit soggy. The wing is very resistant to stall because the lower wing has incidence, and the top one does not, so that the lower wings stalls first. This makes it hard to stall altogether. A very classy aircraft, with performance bettering that of most modern private planes, it represents the "Golden Age of Aviation." By Heinz Dziurowitz.
Posted Sep 15, 2013 06:54 by uploader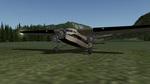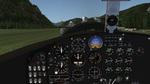 5.75Mb (606 downloads)
X-Plane 9 Ford Trimotor. Remapped some parts to create the new paint scheme. Takes advantage of the new INN and OUT sounds for the engines. This gives you the ability to hear inside the aircraft while the outside sounds gives you the full roar of the engines with a little extra prop sound thrown in. A few upgrades to the exterior, a bit better shaping and new object landing gear. By Heinz Dziurowitz.
Posted Sep 15, 2013 06:38 by uploader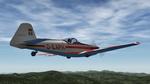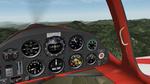 20.58Mb (1083 downloads)
X-Plane 9 Zlin Z 526 AFS. The Zlin Z 526 AFS "Akrobat Special" was developed by Moravan (Czechoslovakia) in the 1970's as a continuation of the legendary Zlin Trener series. It was a worthy competitor at the end of the golden age of smooth and elegant classic aerobatics. The Zlin Z 526 AFS is one-seat, low wing monoplane designed specifically for aerobatic purposes. It is powered by a 132 kW (180 hp) inverted air cooled 6-cylinder Avia M137A engine and the Avia V503A automatic propeller. It has semi-retractable main gear and steerable tail wheel. Maximum permitted G-loads for aerobatics are +7.0/-4.5. By Ivan Smilauer.
Posted Sep 15, 2013 06:22 by uploader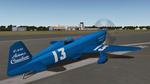 1.70Mb (293 downloads)
X-Plane 9.60+ Caudron C.450. The Caudron C450 Rafale ("Squall") was a French racing aircraft built to participate in the "Coupe Deutsch de la Meurthe" race of 1934. It was a low-wing cantilever monoplane of conventional configuration derived from the Caudron C.362 flown in the previous years race. In the event, the C.450 took first place, piloted by Maurice Arnoux, and one of the C.460s took third, piloted by Albert Monville. By Fabrice Kauffmann.
Posted Sep 15, 2013 05:40 by uploader