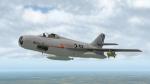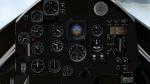 6.96Mb (798 downloads)
X-Plane 11.30+ Dassault Mystere IVA 1.0. The Mystere IVA was a 1950 French fighter-bomber aircraft designed by Marcel Dassault. It was the first transonic aircraft of the French Air Force. The aircraft presented here is a Mystere IVA of the Escadron de chasse 2/2 Alsace based at Dijon and saw operational service during the Suez crisis (Operation Mousquetaire). Credit goes to Bernard Augras for the use of his pilot. By Philippe Gastebois.
Posted Aug 31, 2019 04:13 by xplover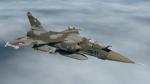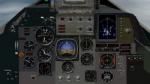 8.23Mb (1401 downloads)
X-Plane 11.30+ Dassault Mirage F1CT 3.0. The Dassault Mirage F1 is a French fighter and attack aircraft designed and manufactured by Dassault Aviation. Powered by a single SNECMA Atar 9K-50 turbojet engine, which provided about 7 tonnes-force (69 kN; 15,000 lbf) of thrust, and armed with an array of French and American-sourced armaments, the Mirage F1 has been operated as a light multipurpose fighter and has been exported to around a dozen nations. The Mirage F1CT is a ground attack version of the Mirage F1C-200. Following their replacement in the air defence role by the Mirage 2000, the French Air Force had a number of surplus Mirage F1C-200s, and in 1988 it launched a conversion programme to turn these aircraft into interim ground attack aircraft to replace elderly Mirage IIIEs and Mirage Vs. Credit goes to Beber for the use of his pilots. By Philippe Gastebois.
Posted Jan 31, 2019 07:16 by xplover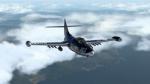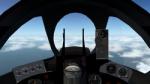 9.17Mb (755 downloads)
X-Plane 11.25+ Grumman F9F-5 Panther 1.1. The Grumman F9F Panther is one of the United States Navy's first successful carrier-based jet fighters, as well as Grummanís first jet fighter. A single-engined, straight-winged day fighter, it was armed with four 20 mm (0.79 in) cannons and could carry a wide assortment of air-to-ground munitions. The Panther was used extensively by the U.S. Navy and Marine Corps in the Korean War. The aircraft presented here is an aircraft of VF-122 squadron assigned to USS Oriskany and took part of the Korean War. Credit goes to Beber for the use of his pilots. By Philippe Gastebois.
Posted Jan 31, 2019 07:07 by xplover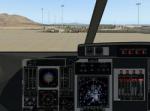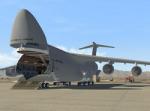 11.32Mb (1434 downloads)
X-Plane 11.25+ Lockheed C-5B Galaxy 1.0. The Lockheed C-5 Galaxy is a large military transport aircraft originally designed and built by Lockheed, and now maintained and upgraded by its successor, Lockheed Martin. All credit and kudos goes to the original author of this C5 aircraft, Carlos Lopez Garcia (carlopg), who did all the work. This updated version simply adds X-Plane 11 compatibility plus an updated cockpit and instruments. There are also a couple of battle tanks in the main cargo hold. These can be revealed from both the front and rear loading doors (shift-F1 and shift-F2 respectively). Note: these are the default keyboard assignments. By Gary Hunter.
Posted Jan 29, 2019 05:05 by xplover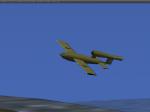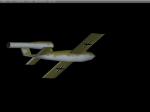 0.03Mb (322 downloads)
The V-1 was developed at Peenemunde Army Research Center by the Nazi German Luftwaffe during the Second World War. During initial development it was known by the codename "Cherry Stone". The first of the so-called Vergeltungswaffen series designed for terror bombing of London
Posted Mar 8, 2015 06:00 by Next day plane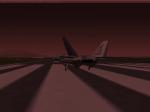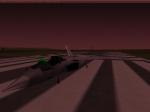 0.03Mb (940 downloads)
This is f-22A, In this f-22 have thrust vertical but it look like f-35 it can hover. You can see the cockpit from the out side of the plane or follow view. You must carefully to fly it because it has fast acceleration. If you want to follow us-facebook https://www.facebook.com/#!/pages/Next-day-plane/443903069078155?fref=ts Thank you
Posted Aug 16, 2014 11:33 by Pongsathorn Tangtard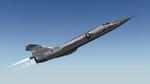 10.73Mb (2782 downloads)
X-Plane 9.70 NF-104A "Zoom Climber". The rocket boosted F-104A's used by USAF Test Pilots School and NASA astronaut candidates to experience weightlessness and practice vehicle control techniques in a near space like environment. NF-104s achieved altitudes of over 100,000 feet using a "zoom" climb technique assissted by a 6000 lb thrust rocket motor mounted in the tail just above the J-79 turbojet engine afterburner. By David Austin
Posted Jun 2, 2014 04:56 by xplaner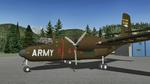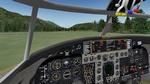 9.14Mb (1687 downloads)
US Army DHC-5 Caribou. The only changes aside from liveries are the radome and radar display on the panel. Livery for US army is included I have tried to represent a Vietnam aircraft for the C-7, but picture resources were limited. I would welcome more information on the paint job or maybe someone would have the info to produce a more accurate livery. Jack Wilkinson
Posted May 28, 2014 04:49 by xplaner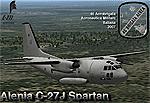 17.34Mb (4425 downloads)
X-Plane Alenia C-27J Spartan. This Alenia C-27J Spartan (MM 62218) has the liveries of 46 Aerobrigata, Aeronautica Militare Italiana, 2007. The C-27J, advanced derivative of the G.222 and called by some the Mini Herc, has fulfilled the specifications of the Joint Cargo Aircraft (JCA) program in the Usa and ordered in 78 units for the USAAF and the Army. The first plane has been delivered last September. This model is fully animated: cockpit, landing gear, surface controls and fuselage doors. By Paolo Matricardi and Don Bush.
Posted Dec 20, 2013 07:10 by xplaner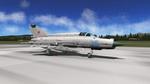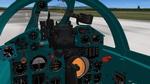 49.40Mb (3323 downloads)
X-Plane 10 MiG-21M v1.0. Thanks to Norman (SuperFighter2) for permission to upload this update of his MiG-21 M. Everything contained in this package has been originally created by Norman (every 3D instrument, object, .acf file, etc.). This package includes an updated 3D cockpit. Every 3D instruments in the cockpit has been created by Norman. Updated radar (from Norman's MiG-21PFM). Now shows traffic at correct angles. You can also lock targets. Night lighting in the cockpit. Optimised objects with single sided surfaces. Remapped and retextured external model. New canopy (can be opened pressing shift + F1). Three liveries included: Russia, Croatia, Romania. Also includes a paint kit. By Francesco d'Arpa.
Posted Dec 7, 2013 06:43 by uploader