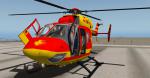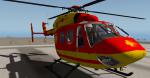 61.83Mb (5953 downloads)
MBB Kawasaki BK 117 B2 for X-Plane. The MBB/Kawasaki BK117 is a twin-engined medium utility transport helicopter. It was a joint development between Messerschmitt Bolkow-Blohm of Germany and Kawasaki of Japan. Petr Novotny
Posted May 6, 2014 00:18 by Peter Novotny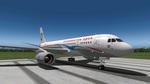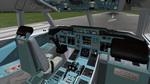 78.07Mb (4785 downloads)
X-Plane 9 And 10 Tupolev Tu-204. The Tupolev Tu-204 is a twin-engined medium-range jet airliner capable of carrying 210 passengers, designed by Tupolev and produced by Aviastar SP and Kazan Aircraft Production Association. By Alexander Malygin.
Posted Jan 9, 2014 00:50 by xplaner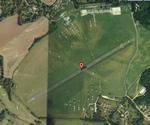 12.78Mb (321 downloads)
Denham aerodrome is a privately owned airfield for VFR only.It has one tarmac runway and two grass runways.
Posted Dec 22, 2013 11:39 by xplaner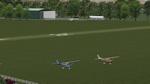 3.98Mb (297 downloads)
Clacton Aero Club is privately owned club since 1988 and specialises in PPL training, tailwheel and nosewheel.
Posted Dec 22, 2013 11:38 by xplaner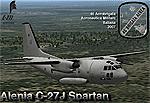 17.34Mb (3951 downloads)
X-Plane Alenia C-27J Spartan. This Alenia C-27J Spartan (MM 62218) has the liveries of 46 Aerobrigata, Aeronautica Militare Italiana, 2007. The C-27J, advanced derivative of the G.222 and called by some the Mini Herc, has fulfilled the specifications of the Joint Cargo Aircraft (JCA) program in the Usa and ordered in 78 units for the USAAF and the Army. The first plane has been delivered last September. This model is fully animated: cockpit, landing gear, surface controls and fuselage doors. By Paolo Matricardi and Don Bush.
Posted Dec 20, 2013 07:10 by xplaner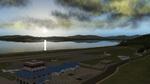 2.03Mb (529 downloads)
X-Plane 10 Scenery - Oban Airport (EGEO), Scotland, UK, v1.0. Oban Airport is located 5 nm northeast of Oban, near the village of North Connel, Argyll and Bute, Scotland. Operated by Argyll and Bute council, it has a CAA licence as a commercial airport following recent upgrading. OpenSceneryX required. By Rene Bruun (Renair).
Posted Dec 15, 2013 18:37 by xplaner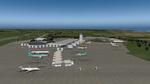 1.26Mb (754 downloads)
X-Plane 10 Scenery--Jersey Airport (EGJJ), Channel Islands, UK, v1.5. Jersey Airport is located in the parish of Saint Peter, 4 nm west northwest of Saint Helier in Jersey, in the Channel Islands. Special thanks to GOLF1 for red and white barriers. Requires OpenSceneryX. By Rene Bruun (Renair).
Posted Dec 15, 2013 18:34 by xplaner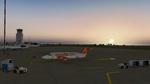 0.11Mb (663 downloads)
X-Plane 10 Scenery--Guernsey Airport (EGJB), Channel Islands, UK, v1.5. Guernsey Airport is the largest airport in the Bailiwick of Guernsey and is the only airport on the island of Guernsey. It is located in the Forest, a parish in Guernsey, 2.5 nm west southwest of St. Peter Port. Uses default objects from the XP Library and OpenSceneryX. By Rene Bruun (Renair).
Posted Dec 15, 2013 04:30 by xplaner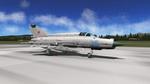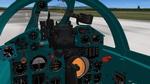 49.40Mb (3091 downloads)
X-Plane 10 MiG-21M v1.0. Thanks to Norman (SuperFighter2) for permission to upload this update of his MiG-21 M. Everything contained in this package has been originally created by Norman (every 3D instrument, object, .acf file, etc.). This package includes an updated 3D cockpit. Every 3D instruments in the cockpit has been created by Norman. Updated radar (from Norman's MiG-21PFM). Now shows traffic at correct angles. You can also lock targets. Night lighting in the cockpit. Optimised objects with single sided surfaces. Remapped and retextured external model. New canopy (can be opened pressing shift + F1). Three liveries included: Russia, Croatia, Romania. Also includes a paint kit. By Francesco d'Arpa.
Posted Dec 7, 2013 06:43 by uploader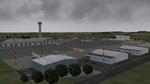 1.16Mb (1193 downloads)
X-Plane 10 Scenery EGGW London Luton, UK, v1.0. London Luton Airport is an international airport located 1.5 miles east of Luton town center in the Borough of Luton in Bedfordshire, England. Requires Openscenery and special thanks to Walter Blinney for the fuel tank objects. By Rene Bruun (Renair).
Posted Dec 6, 2013 02:56 by uploader