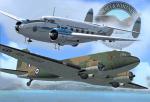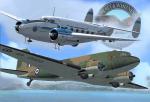 56.13Mb (45 downloads)
FSX_FS2004 PW R-1830 Twin Wasp soundsets_pt.2.zip. Created for all Twin engined aircraft powered by Twin Wasps. Douglas Dc-3/C-47 and variants, Lockheed Lodestar C-60A, Consolidated PBY Catalina, Vickers Wellington B Mark IV, etc. The soundsets are the culmination of almost 4 years continuous development for what is for many aviation enthusiasts one of aviation history's most iconic sounds. The packages include two distinct soundsets. Sound.FSX_PW R-1830 Twin_HD_3D Hybrid. High Definition 3D - Stereo hybrid specifically designed for FSX Cone Sound. Of the 2 sets this sounset is particularly appropriate for external sound realism in FSX, with impressive performance during both spot view ground operations, Tower, and flyby modes. Emphasis has of course been given to replicating the wide, and complex sound spectrum made particularly famous by the Douglas Dc-3 and its derivatives. The internal sounds are a subtle combination of 3D and HD sounds created to replicate the many facets of throttle - pitch settings during engine operation. Though designed for FSX, a cfg.file for FS2004 is provided within the folder. FS2004_FSX PW R-1830 Twin_HD. This soundset uses my tried and tested approach to sounds work with emphasis on high quality stereo performance. Both sets work in both sims - choose the one that suits you most - or both! I wish to thank Milton Shupe, Tom Zimmerman, and Peter Ham for their invaluable contribution and feedback during the development of these sounds. E N J O Y ! Nigel Richards
Posted Jan 18, 2018 12:17 by Nigel Richards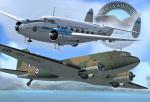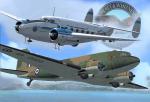 61.67Mb (40 downloads)
FSX_FS2004 PW R-1830 Twin Wasp soundsets_pt.1.zip. Created for all Twin engined aircraft powered by Twin Wasps. Douglas Dc-3/C-47 and variants, Lockheed Lodestar C-60A, Consolidated PBY Catalina, Vickers Wellington B Mark IV, etc. The soundsets are the culmination of almost 4 years continuous development for what is for many aviation enthusiasts one of aviation history's most iconic sounds. The packages include two distinct soundsets. Sound.FSX_PW R-1830 Twin_HD_3D Hybrid. High Definition 3D - Stereo hybrid specifically designed for FSX Cone Sound. Of the 2 sets this sounset is particularly appropriate for external sound realism in FSX, with impressive performance during both spot view ground operations, Tower, and flyby modes. Emphasis has of course been given to replicating the wide, and complex sound spectrum made particularly famous by the Douglas Dc-3 and its derivatives. The internal sounds are a subtle combination of 3D and HD sounds created to replicate the many facets of throttle - pitch settings during engine operation. Though designed for FSX, a cfg.file for FS2004 is provided within the folder. FS2004_FSX PW R-1830 Twin_HD. This soundset uses my tried and tested approach to sounds work with emphasis on high quality stereo performance. Both sets work in both sims - choose the one that suits you most - or both! I wish to thank Milton Shupe, Tom Zimmerman, and Peter Ham for their invaluable contribution and feedback during the development of these sounds. E N J O Y ! Nigel Richards
Posted Jan 18, 2018 12:12 by Nigel Richards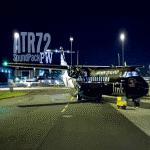 120.85Mb (187 downloads)
PW Engine Sounds for The ATR7xx . Video : www.youtube.com/watch?v=HqQl4CNbNN0
Posted Dec 24, 2017 05:06 by Kairi Akai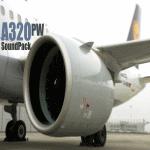 160.30Mb (297 downloads)
Pw Engine sound for Airbus A320Neo or the CS300 .
Posted Dec 15, 2017 19:26 by Kairi Akai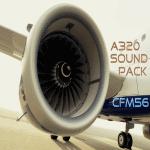 147.20Mb (326 downloads)
CFM56 Sounds for the Airbus A320 CFM engines .
Posted Dec 15, 2017 18:00 by Kairi Akai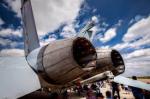 73.72Mb (357 downloads)
F/A-18 custom sound pack. A sound set for FSX F/A-18 Hornet or any similar military jet. Based on real sound samples. FSX sound cone technology is widely used to create an authentic and immersive sound environment. By Serge Luzin
Posted Dec 12, 2017 13:32 by uploader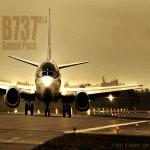 158.54Mb (526 downloads)
Better sounds for the Boeing 737
Posted Dec 2, 2017 06:04 by Kairi Akai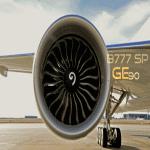 171.67Mb (464 downloads)
GE90 engine sound, HQ cockpit effect, wind packs & GPWS for Captain Sim.
Posted Nov 14, 2017 19:16 by Kairi Akai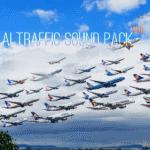 198.46Mb (451 downloads)
39 various Ai Traffic Sound for FSX/P3D + Cfg files for 8 AI Traffic addons :(WOAI, IVAO, UT2, ICEAI, SkyAi, TrafficX, MyTraffic and Orbx). Video sample : www.youtube.com/watch?v=NSdpx1W_M6I
Posted Oct 26, 2017 19:27 by Kairi Akai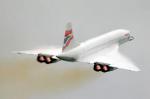 60.84Mb (412 downloads)
Heavily updated Concorde Sound Package. A realistic sound pack for the Olympus 593 engine. 3D sound cone technology has been used, you can hear the afterburners blasting from the behind Concorde. This will make your concorde come to life again. Uber realism with the spool up, start up, takeoff roars and afterburners from behind. Interior sounds have been carefully recorded and old videos have been used for realism. The Olympus engines are two spool engines, 38,050 lbs of thrust was delivered to push the Concorde to mach 2. By Kelvin Keeble.
Posted Oct 14, 2017 08:01 by Kelvin Keeble