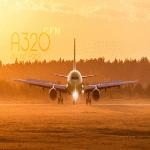 188.04Mb (1520 downloads)
CFM engine sounds of the Airbus A320/A319 for FSX/P3D with HQ cockpit noises (Avionics , Gpws , Wind ...). Video : www.youtube.com/watch?v=vDC6ByNjaR8
Posted Jan 8, 2019 01:18 by Kairi Akai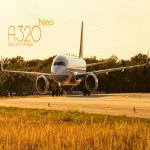 158.75Mb (477 downloads)
PW1100 engine sounds , Dynamics , cockpit and weather noises for XPlane 11 JarDesign A320 V3 . Video : www.youtube.com/watch?v=BnBiSGT6uF0
Posted Jan 5, 2019 23:28 by Kairi Akai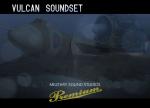 26.18Mb (298 downloads)
Sound pack for the Avro Vulcan bomber (or can be used in other large old jet bombers)
Posted Nov 6, 2018 17:20 by Mathilu4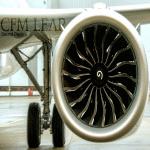 287.32Mb (2418 downloads)
LEAP 1b Sounds of the Airbus A320 Neo and Boeing 737 Max .
Posted May 8, 2018 19:56 by Kairi Akai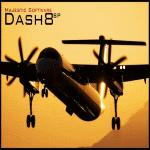 38.27Mb (610 downloads)
Alternative engine and cockpit sound effects for the Dash8 Q00 by Majestic software .
Posted May 7, 2018 17:21 by Kairi Akai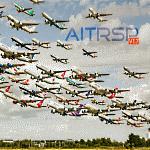 467.42Mb (946 downloads)
Air Traffic Sound for 47 Different Aircraft types, with config files for 10 Traffic Addons.
Posted May 7, 2018 16:41 by Kairi Akai
0.00Mb (331 downloads)
I inadvertantly omitted to rename an internal engine shutdown sound in the sound config file to my Centaurus Soundset. This is a replacement sound config which fixes the error. Simply cut and paste the included config file to your Centaurus 'Sound Folder' and click 'yes' when asked 'do you want to replace it. Many apologies for the slip. Elmo
Posted Mar 5, 2018 20:03 by Chris Bartlett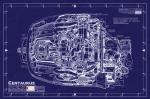 30.19Mb (499 downloads)
The Centaurus was the final development of the Bristol Engine Company's series of sleeve valve radial aircraft engines, an 18-cylinder, two-row design that eventually delivered over 3,000 hp. First run: July 1938 Number built: c.2,500 Manufacturer: Bristol Aeroplane Company Major applications: Hawker Tempest; Bristol Brabazon; Hawker Sea Fury Sleeve valve engines were developed to get over all of the problems that were encountered on poppet valve engines! Typical examples of reliability: Civil Centaurus max TBO (Time Between Overhaul) was 3000 hrs and Civil Merlin max TBO 1000 hrs. Setting up the valve timing was intensive work though. The Tempest Trials = Test with LA602 reavealed that the aircraft suffered from engine vibrations. These were solved by mounting the engine on six shock absorbing rubber-packed mountings. These mounts prevented the installation of the Centaurus XII engine (which was originally intended to power production Tempest IIs) and the Centaurus V was chosen as the production power plant. New sounset from Elmo 2018. Hope you enjoy it. (SEE FIX ABOVE)
Posted Mar 2, 2018 11:46 by Chris Bartlett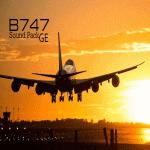 231.84Mb (1373 downloads)
Cf6 sounds for the Boeing 747 GE but could be used in any similar engine aircraft.
Posted Jan 24, 2018 23:56 by Kairi Akai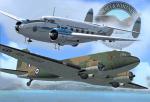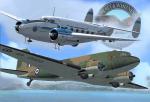 56.13Mb (630 downloads)
FSX_FS2004 PW R-1830 Twin Wasp soundsets_pt.2.zip. Created for all Twin engined aircraft powered by Twin Wasps. Douglas Dc-3/C-47 and variants, Lockheed Lodestar C-60A, Consolidated PBY Catalina, Vickers Wellington B Mark IV, etc. The soundsets are the culmination of almost 4 years continuous development for what is for many aviation enthusiasts one of aviation history's most iconic sounds. The packages include two distinct soundsets. Sound.FSX_PW R-1830 Twin_HD_3D Hybrid. High Definition 3D - Stereo hybrid specifically designed for FSX Cone Sound. Of the 2 sets this sounset is particularly appropriate for external sound realism in FSX, with impressive performance during both spot view ground operations, Tower, and flyby modes. Emphasis has of course been given to replicating the wide, and complex sound spectrum made particularly famous by the Douglas Dc-3 and its derivatives. The internal sounds are a subtle combination of 3D and HD sounds created to replicate the many facets of throttle - pitch settings during engine operation. Though designed for FSX, a cfg.file for FS2004 is provided within the folder. FS2004_FSX PW R-1830 Twin_HD. This soundset uses my tried and tested approach to sounds work with emphasis on high quality stereo performance. Both sets work in both sims - choose the one that suits you most - or both! I wish to thank Milton Shupe, Tom Zimmerman, and Peter Ham for their invaluable contribution and feedback during the development of these sounds. E N J O Y ! Nigel Richards
Posted Jan 18, 2018 12:17 by Nigel Richards