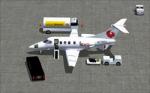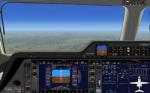 10.59Mb (520 downloads)
FSX EVO Embraer Phenom 100EV AGS V2L, registration N775EV. New Animated Ground Servicing. New landing / taxi soft light beams. New 2D panel. (No VC). New spoilers added. Interior animations ( Shift+E+2 ). Model design and paint by Camil Valiquette. ( CamSim )
Posted May 17, 2019 02:50 by Camil Valiquette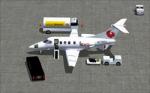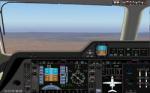 3.12Mb (145 downloads)
FS2004 EVO Embraer Phenom 100EV AGS V2L, registration N775EV. New Animated Ground Servicing. New landing / taxi soft light beams. New 2D panel. New spoilers added. Interior animations ( Shift+E+2 ). Model design and paint by Camil Valiquette. ( CamSim )
Posted May 17, 2019 02:47 by Camil Valiquette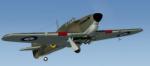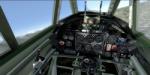 23.10Mb (936 downloads)
Hawker Hurricane RAF MK1 56 Squadron 1938 Package for FSX and P3D. Revised version of the Aeroplane Heaven GMax model converted to FSX native by A.F.Scrubb. Fixed VC and 2d panel with working gauges. The Hawker Hurricane is a British single-seat fighter aircraft of the 1930s–1940s that was designed and predominantly built by Hawker Aircraft Ltd for the Royal Air Force (RAF). Although overshadowed by the Supermarine Spitfire, the aircraft became renowned during the Battle of Britain, accounting for 60 percent of the RAF air victories in the battle. It served in all the major theatres of the Second World War. Added MK1 56 Squadron textures by AJ Merry. FSX native /P3D (up to v4) GMAX model. Danny Garnier
Posted May 16, 2019 12:10 by GARNIER D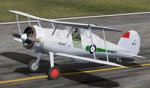 13.72Mb (489 downloads)
The Gloster Gladiator was a British-built biplane fighter; its last such fighter. It was used by the Royal Air Force and the Fleet Air Arm and was exported to a number of other air forces during the late 1930s. First flown in 1934 it was rendered obsolete by newer monoplane designs even as it was being introduced to the RAF in 1937 with its new enclosed cockpit and four guns. By David Molyneau
Posted May 16, 2019 11:06 by mlietz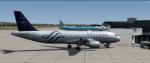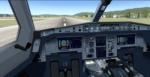 90.17Mb (449 downloads)
FSX/P3D Airbus A320-200 Aeroflot Skyteam package. Based at Moscow Sheremetyevo International Airport, Aeroflot is Russia's flag carrier airline and was founded in 1923. As of May, 2019, Aeroflot have 80 A320, one painted in the skyteam livery. Added the better Thomas Ruth VC with updates by Louis Quintero and Chris Evans. Use FMC under Views/Instrument panel in FSX menu. (FSX : Go to Views -Instrument Panel. P3D: Go to Vehicle - Instrument panel). Added better views. Model by Project Airbus. HQ textures by Stefan Bree converted to DDS format. FMC by Garret Smith. Includes A320 checklist by Werner Schott. Airbus sounds included. Tested in P3D v4.2 and should be ok in FSX and other P3D versions. Zip preview for images. Custom packaged by Chris Evans
Posted May 16, 2019 00:45 by chris evans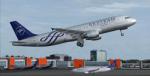 13.81Mb (119 downloads)
Project Airbus A320-214 in Aeroflot - Russian Airlines "Skyteam" livery, VP-BDK. Model by Project Airbus. Textures by Stefan Bree
Posted May 16, 2019 00:27 by chrisE
65.05Mb (999 downloads)
FSX/P3D (up to v4.*) Boeing 777-200LR United Airlines Package with VC. Compatible with 64bit P3D4 versions. United began as Vardey Airlines back in 1926. United is the world's 4th largest airline by revenue and 3rd by fleet size. As of May 2019, United operate 19 Boeing 777-200, flying to destinations worldwide. These will be replaced by A350 in due course. This is the FSX native version the Skyspirit Boeing 777-200LR with the FSX native internal B777 model/VC. Thank you to Zachary777 for the native conversion from the Jacob Kubique original. Gauges added by Chris Evans. Added the textures by Stephen Groom. Thank you to Flanker 256 for the previous sun shield fix. Tested in P3Dv4.2 and should also work in other P3D up to v4.* & FSX. Edited and packaged by Chris Evans. Added custom B777 sounds. To use FMC - Go to Views - Intrument panel - FMC thanks to Garret Smith. See FMC docs. Fantastic native FSX model by Skyspirit/Project Opensky. Added Jetway exits. Zip preview for images. Prepared, tested and assembled for FSX by Chris Evans.
Posted May 15, 2019 01:15 by chris evans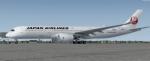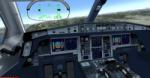 78.96Mb (993 downloads)
FSX/P3D Airbus A350-900XWB Japan Airlines (JAL) package. Japan Airlines is based at Tokyo's Haneda and Narita Airports and as of May 2019, have 18 A350-900 on order. Added the better Thomas Ruth VC with updates by Louis Quintero and Chris Evans. Use FMC under Views/Instrument panel in FSX menu. (FSX : Go to Views -Instrument Panel. P3D: Go to Vehicle - Instrument panel). Added better views. Textures by Adam Hamada. The Airbus A350 XWB is a family of long-range, twin-engine wide-body jet airliners from the European aircraft maker Airbus. The A350 is the first Airbus aircraft with both fuselage and wings made mainly from carbon fibre structure. The A350 is intended to replace the A340 and compete with Boeing's 787 and 777. Tested on P3Dv4.3 and should be ok in FSX and earlier P3D versions by Chris Evans.
Posted May 14, 2019 01:04 by chris evans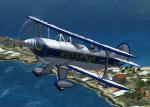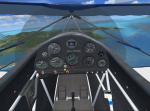 12.86Mb (603 downloads)
FSX/P3Dv3,v4 Pitts S2A The Pitts Special is a series of light aerobatic biplanes designed by Curtis Pitts. It has accumulated many competition wins since its first flight in 1944. The Pitts biplanes dominated world aerobatic competition in the 1960s and 1970s and, even today, remain a potent competition aircraft in the lower categories. This is a VERY hot model ! FSX/P3D v3,v4 upgrade by A.F.Scrub.
Posted May 13, 2019 15:11 by A.F.Scrub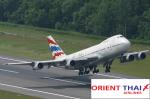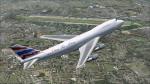 4.26Mb (60 downloads)
CLS Boeing 747-200 classic style Orient Thai textures. Engine by Pratt & Withney JT9D-7R4G2
Posted May 13, 2019 10:46 by Thanawit Thongswai