0.06Mb (1859 downloads)
FS98 Cessna 337 Turbo Skymaster. File size 102998
Posted Aug 24, 2009 06:42 by archive

0.06Mb (1859 downloads)
FS98 Cessna 185 with floats & wheels. File size 187765
Posted Aug 24, 2009 06:42 by archive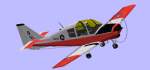 0.14Mb (223 downloads)
FS98 SA Bulldog with moving parts. RAF trainer prop. File size 190843
Posted Aug 24, 2009 06:42 by archive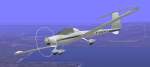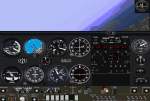 0.06Mb (1859 downloads)
FS98 Diamond Katina with panel. File size 920035
Posted Aug 24, 2009 06:42 by archive
0.06Mb (1860 downloads)
FS98 Piper PA-31-325 Navajo. Piper PA31-325 Navajo in Warbelow's Air Adventures (PAFA/FAI) Livery for FS98 PAK includes Sound & Panel by Ferry Herfst Aircraft Model by Terry Hill Repaint with permission by Ray Young. File size 1472626. Also requires additional gauges, PA31gau.zip
Posted Aug 24, 2009 06:42 by archive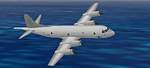 0.06Mb (1859 downloads)
FS98 Lockheed P-3 Orion.Lockheed P-3 Orion - VP-26 "Tridents" Original design: Eric Mitchell Flight Model: Mike Vidal File size 115367
Posted Aug 24, 2009 06:42 by archive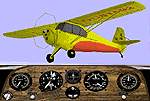 0.06Mb (1859 downloads)
FS98 Aeronca 7AC Champ AERONCA 7AC CHAMPION 1946-1948 for FS98 Aircraft and Panel by Jerry Arzdorf ! File size 188121
Posted Aug 24, 2009 06:42 by archive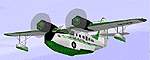 0.06Mb (1860 downloads)
FS98 Catalina Grumman G-21A Goose.FS98 Grumman G-21A Goose Catalina Airlines By Harry Follas From Bill Black original The Goose was one in a long line of Grumman seaplanes, including the Widgeon and Albatross. The Goose first flew in 1937, and served in the military as an amphibious transport in WWII. After the war, several were converted for use as commercial transports, and flew for many years. One carrier, Catalina Airlines, flew them "26 miles across the sea" to Avalon, a resort on the island. File size 146127
Posted Aug 24, 2009 06:42 by archive

0.06Mb (1859 downloads)
FS98 SOCATA TBM 700, FS98 Socata TBM 700 "N107BP" Description: Socata TBM 700 "N107BP" is a single engine turboprop. This simulation is very fast, throttle back for more realistic flight. Original model and textures from Remi Moreau (vs 2.1). Modified .air file to cure pitch instability, landing lights added with lladd. Includes sound package.. File size 1245146.
Posted Aug 24, 2009 06:42 by archive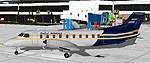 0.06Mb (1859 downloads)
FS98 EMB 120, SoCal, FS98 Aircraft- SoCal Airways EMB-120. Used for commuter flights around Southern California. Panel and sounds included. By Dave and Gary Eidsmoe.. File size 1643470.
Posted Aug 24, 2009 06:42 by archive