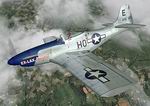 1.52Mb (3028 downloads)
P51_D Exlax Shht'n'Git by Josh "Stonewall" Stuart. It is important to read the information included. Research material were used to make the aircraft as accurate as possible. They are used at your own risk. They have been extensively tested in CFS3 and work perfectly. Enjoy an alternative to the default aircraft included in the original sim. 1.5MB
Posted Nov 22, 2009 07:33 by archive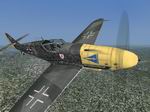 (306 downloads)
CFS3 BF 109 "Black Double Chevron" of Hauptmann Helmut Wick, Gruppenkommandeur of 1.JG/ 2 "Richthofen", Beaumont-le-Roger, Oct 1940. Aircraft of the Aces - Legends of WW2 compiled by Tony Holmes. 2MB
Posted Nov 22, 2009 07:33 by archive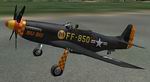 1.25Mb (2106 downloads)
P51_D SUSU FF-850 by Josh "Stonewall" Stuart Air File Conversion by cfsarea51 This aircraft is based on P51D Susu FF-850. S/N 44-84850. The author is Josh "Stonewall" Stuart. Research material were used to make the aircraft as accurate as possible. 1.3MB
Posted Nov 22, 2009 07:33 by archive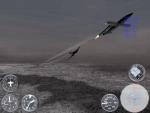 8.32Mb (3081 downloads)
This challenging mission is a semi-historic though fictional depiction of the first jet combats of WW2 between No. 616 Squadron Mk3s and the German V-1 flying bomb. You'll need the AvHistory_WepPak from avhistory.org, otherwise everything is included within the zip file. The V-1s in this mission don't simply fly over a target, drop their ordnance (?) and continue flying, they actually descend and strike the target with a vengeance (no pun intended). Files include John Benfield's 'Meteor Mk3' from AvH.org, WolficatZ's 'Alert Siren' from combatfs.com and Mathias Pommerien's 'Random Spawn Swapper' from regshanger.com.
Posted Sep 16, 2009 14:00 by steve woolf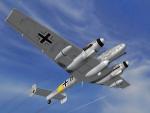 21.37Mb (10970 downloads)
B-17 Fortress with Flak Turret instead of 50 cal. With support 4000/8000/12000 bombs. All needed file are included plus an additional BF110 needed to have the 38mm flak.
Posted Mar 10, 2009 16:47 by Yann Lederman
0.00Mb (1469 downloads)
Just a trailer for a series of missions that im creating for CFS3
Posted Jan 25, 2009 17:21 by Grover1
4.42Mb (7359 downloads)
This is an updated improved set of the original MAW released missions by Wulfmann and include new spawns, facilities etc. The original missions were deleted from the first MAW because of bruised egos. These are mostly actual recreations of historic events and in some cases have the real names of those that fought and died on those days. These are the only MAW missions to be done using accurate historic reference to date. The new spawns and other files included do not alter or interfere with other MAW missions or campaign missions and can not generate on their own. Read the text for more install instructions and more extensive description.
Posted Sep 10, 2008 13:37 by Wulfmann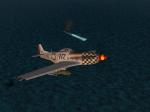 0.01Mb (3363 downloads)
CFS3 Four Short Missions (Two missions were modified to work with the Firepower P-51D "Mustang") By Guy "Deadmeat1971" Babin.
Posted Sep 1, 2008 09:34 by Guy Babin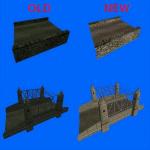 0.55Mb (3595 downloads)
These are new bridge textures to replace the stock CFS3 textures. These will make the stock bridges have a much more realistic color tone.
Posted Jul 27, 2008 12:05 by archive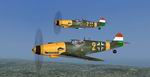 1.91Mb (1082 downloads)
Bf 109G of a Hungarian Squadron on the Eastern Front. Because there was such a shortage of aircraft just before D-Day, this unit was shipped back to the Caen area. Repaint/Standalone conversion by Tom Stovall. 1.9MB
Posted Jun 10, 2008 11:09 by archive