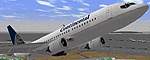 0.08Mb (181 downloads)
BOEING 737-3T0 CONTINENTAL **AF99 VERSION** AFX by Kevin Trinkle, Sam Chin. File size 84219
Posted Jun 23, 2008 14:22 by archive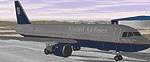 0.06Mb (211 downloads)
United Airlines Airbus A320-200 by Chris Jephcott. Features: Detailed Construction lines on the fuselage, realistic tail design, detailed windows, realistic flight dynamics, Landing lights added (Ctrl+L to activate) Features moving parts. Moving parts including Undercarriage, Flaps and Spoilers. Part of the visually accurate Airbus A320 Series by Chris Jephcott.
Posted Jun 23, 2008 14:22 by archive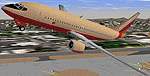 0.07Mb (210 downloads)
BOEING 737-3H4 SOUTHWEST AIRLINES **AF99 VERSION** Kevin Trinkle, Sam Chin
Posted Jun 23, 2008 14:22 by archive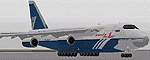 0.10Mb (606 downloads)
An-124-100 'Ruslan' Polet Flight / Russian Air Cargo Company The worlds largest aircraft from 1982 until 1991, when the An-225 'Mirija' was presented to the world. For FS98 with Moving Parts. ALL FILES ARE COPYRIGHT 1999 Daniel Mrawek.
Posted Jun 23, 2008 14:22 by archive

0.10Mb (199 downloads)
FS98 New York Air DC9-31 original color scheme Features 12-sided fuselage, moving parts, accurate color scheme, customer-correct window layout, and working lights. Registration N556NY. Visual model and paint by Bruce Bridges, flight dynamics by Sam Chin. File size 108300
Posted Jun 23, 2008 14:22 by archive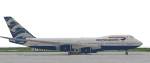 0.09Mb (212 downloads)
British Airways Boeing 747-236B registration number G-BDXD: City of Plymouth. Features very beautiful tail art design and moving parts including landing lights, very smooth animated bay doors/landing gear and flaps+night lighting effects . This aircraft operates longhaul routes, mainly to North America, the Caribbean, Africa, and the Far East. From original AFX CA B747-200 by Bill Alderson. Copyright by Ari Hanninen 99K
Posted Jun 23, 2008 14:22 by archive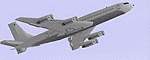 0.13Mb (299 downloads)
Fs98 Boeing 707 (Kc-135) includes moving gear, boom, Flaps, slats and Lights. By: SERGIO CEDEŅO Re-painted by: David Cougar. 134K
Posted Jun 23, 2008 14:22 by archive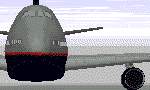 0.19Mb (224 downloads)
FS98 B747-400 UNITED AIRLINES REAL ROUND BODY.Moving parts:landing gear, high speed aileron,spoilers and flaps. Flaps are made each one of three sections as in real life and slide backward (not only rotate).You can see the movement from inside the airplane too!!. Night lights effects By Sandro Bernardini. 195K
Posted Jun 23, 2008 14:22 by archive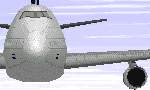 0.19Mb (225 downloads)
FS98 B747-400 Air France REAL ROUND BODY.Moving parts:landing gear, high speed aileron,spoilers and flaps. Flaps are made each one of three sections as in real life and slide backward (not only rotate).You can see the movement from inside the airplane too!!. Night lights effects By Sandro Bernardini. 195K
Posted Jun 23, 2008 14:22 by archive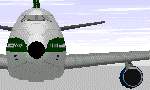 0.19Mb (286 downloads)
FS98 B747-400 ALITALIA REAL ROUND BODY.Moving parts:landing gear, high speed aileron,spoilers and flaps. Flaps are made each one of three sections as in real life and slide backward (not only rotate).You can see the movement from inside the airplane too!! with night lights effects By Sandro Bernardini. 196K
Posted Jun 23, 2008 14:22 by archive